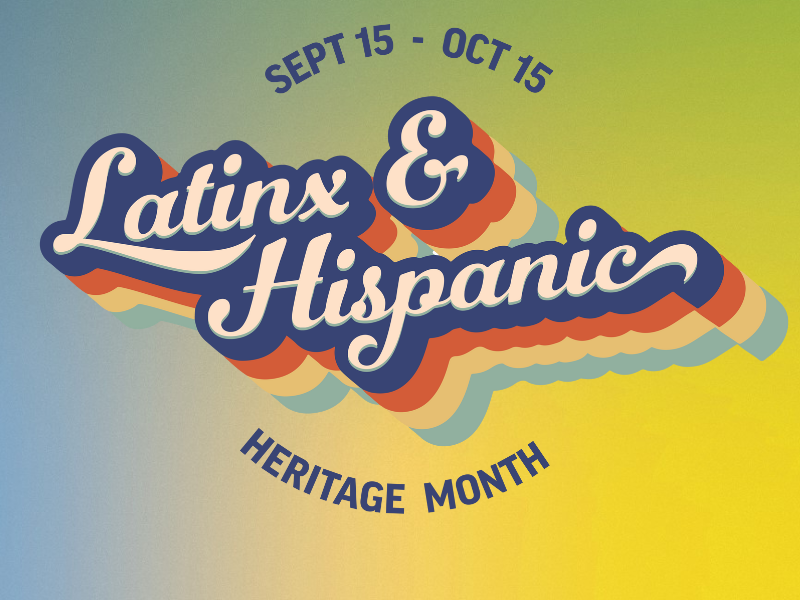 It's National Latinx and Hispanic Heritage Month, Sept. 15 – Oct. 15.
During Latinx and Hispanic Heritage Month, we're celebrating our team's achievements and contributions to protecting and preserving the environment. This month is an opportunity to embrace this year's theme of Inclusivity for a Stronger Nation.
Our team members with Latinx and Hispanic heritage are sharing stories about their culture and how they serve communities in Washington. It's a celebration of multiculturalism and weaving diverse cultures and traditions into our national fabric for the betterment of all.
Carina Ocampo
My name is Carina Ocampo and I was born and raised in the Pacific Northwest. My mother and her seven siblings came to the United States in the 1970s from Mexico. I have two wonderful children with whom I enjoy traveling, exploring the outdoors with and sharing our cultural heritage!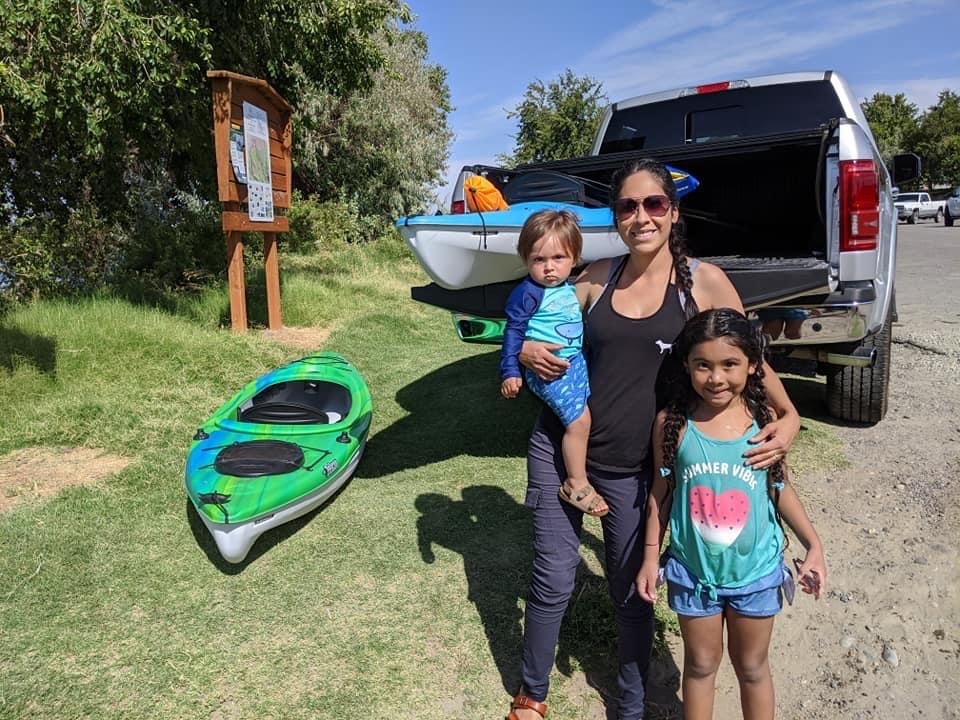 Mexican culture is so rich and empowering that I am proud to tell them where our ancestors came from! Our favorite holiday of the year is Halloween and Día de Los Muertos to honor our ancestors. We have an altar in our entryway that we dedicate to photos of our departed loved ones (and pets) and light candles for them every night.
A passion to help the environment
At Ecology, I am an environmental specialist permit writer in our Nuclear Waste Program. I started my position in March of 2022 and I am still learning many new things.
I have been part of several exciting projects in various Hanford cleanup sites such as NRDWL (Non-Radioactive Dangerous Waste Landfill), Green Islands, Low Level Burial Grounds, and SWOC (Solid Waste Operations Complex) units. I helped revise and review the cleanup documentation for these units.
These projects are meaningful to me because we are helping get the contamination cleaned up safely and correctly at the Hanford Nuclear Site. That's big in so many ways, especially for helping our environment.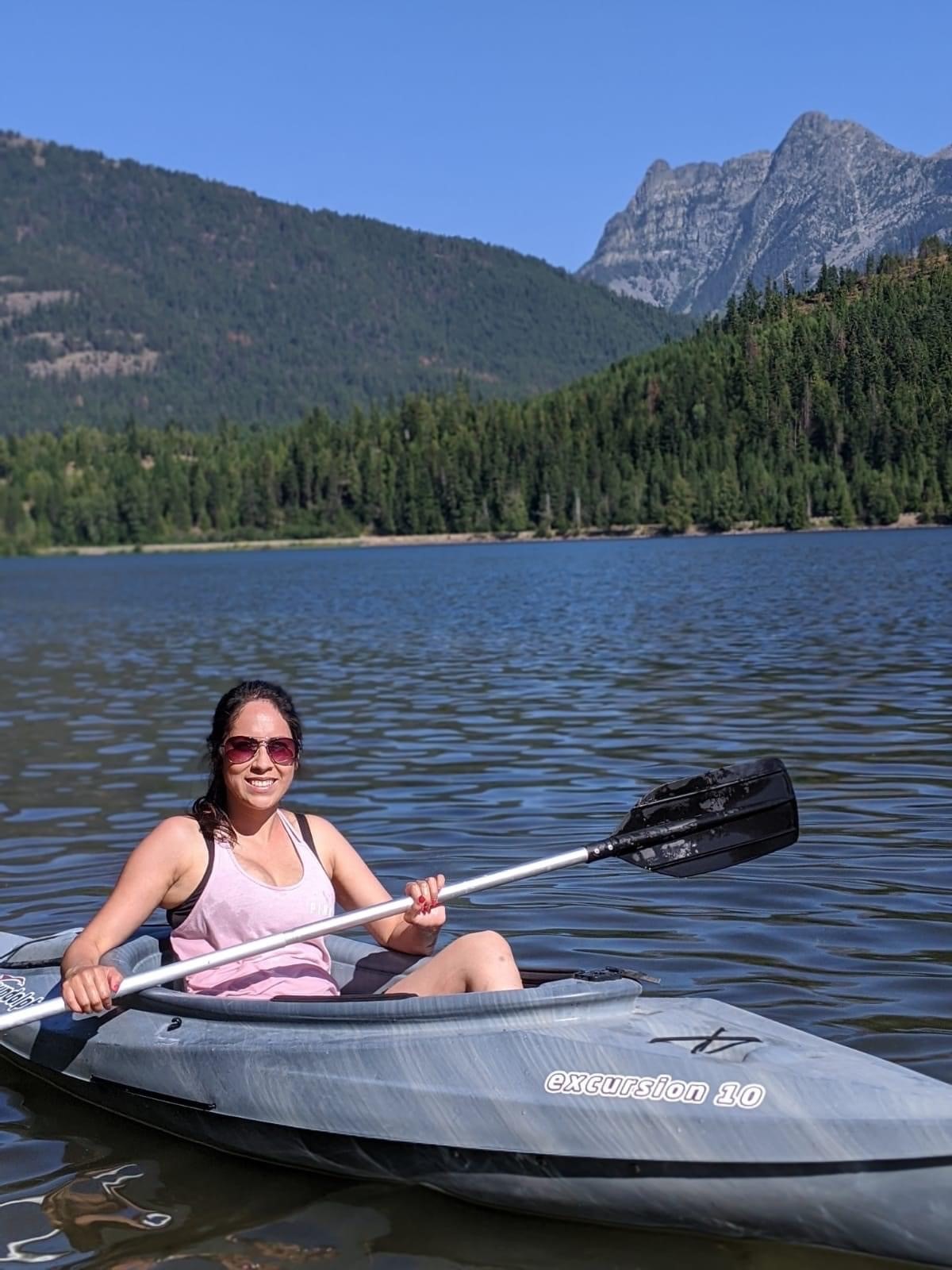 I also teach science at Washington State University in the evenings. One of my favorite topics I lecture about is how to help our environment and the many ways students can help make a change. I am very passionate about helping our planet!
What makes me excited to go to work every day is that I can be a part of helping our environment in some way. I'm excited to continue learning and growing as an Ecology team employee in my department. I plan to take what I am learning and transfer that knowledge to my environmental students so they learn the many ways we can help our environment.
Mi nombre es Carina Ocampo y nací y crecí en el noroeste del Pacífico. Mi madre y sus siete hermanos llegaron a los Estados Unidos en los años 70 desde México. ¡Tengo dos hijos maravillosos con los que disfruto viajar, explorar la naturaleza y con los cuales comparto mucho sobre nuestro patrimonio cultural!
¡La cultura mexicana es tan rica y empedradora que me enorgullece decirles de dónde vinieron nuestros antepasados! Nuestra fiesta favorita del año es Halloween y el Día de los Muertos para honrar a nuestros familiares que ya no están con nosotros. Tenemos un altar en la entrada de nuestra casa que dedicamos a fotos de nuestros seres queridos (y mascotas) difuntos y encendemos velas para ellos todas las noches.
Una pasión por ayudar al medio ambiente
En Ecología, soy especialista en medio ambiente y ayudo a escribir los permisos en nuestro Programa de Residuos Nucleares. Comencé mi este trabajo en marzo de 2022 y todavía estoy aprendiendo muchas cosas nuevas.
He sido parte de varios proyectos emocionantes en varios sitios de limpieza de Hanford, como NRDWL (vertedero de desechos peligrosos no radiactivos, por su traducción al español), Green Islands, Low Level Burial Grounds, SWOC (Complejo de Operaciones de Desechos Sólidos, por su traducción al español). Ayudé a revisar la documentación de limpieza de estas unidades.
Estos proyectos son significativos para mí porque estamos ayudando a limpiar la contaminación de manera segura y correcta en el sitio nuclear de Hanford. Eso es importante en muchos sentidos. Especialmente para ayudar a nuestro medio ambiente.
También enseño ciencias en la Universidad Estatal de Washington por las noches. Uno de mis temas favoritos sobre los que doy mis clases es cómo ayudar a nuestro medio ambiente y las muchas formas en que los estudiantes pueden ayudar a hacer un cambio. ¡Me apasiona ayudar a nuestro planeta!
Lo que me emociona de ir a trabajar todos los días es que puedo ser parte de ayudar a nuestro medio ambiente de alguna manera. Estoy emocionada de seguir aprendiendo y creciendo como parte del equipo de Ecología en mi departamento. Planeo tomar lo que estoy aprendiendo y transferir ese conocimiento a mis estudiantes ambientales para que aprendan las muchas formas en que podemos ayudar a nuestro medio ambiente.
Lola Flores
¡Hola a todos! I am Lola Flores and I was born and raised in Guadalajara, Mexico. I have lived in the Pacific Northwest for more than 10 years but travel often to Mexico to visit my family and friends. I have three beautiful daughters whom I enjoy traveling with and sharing my roots by telling them stories about my ancestors and cultural heritage!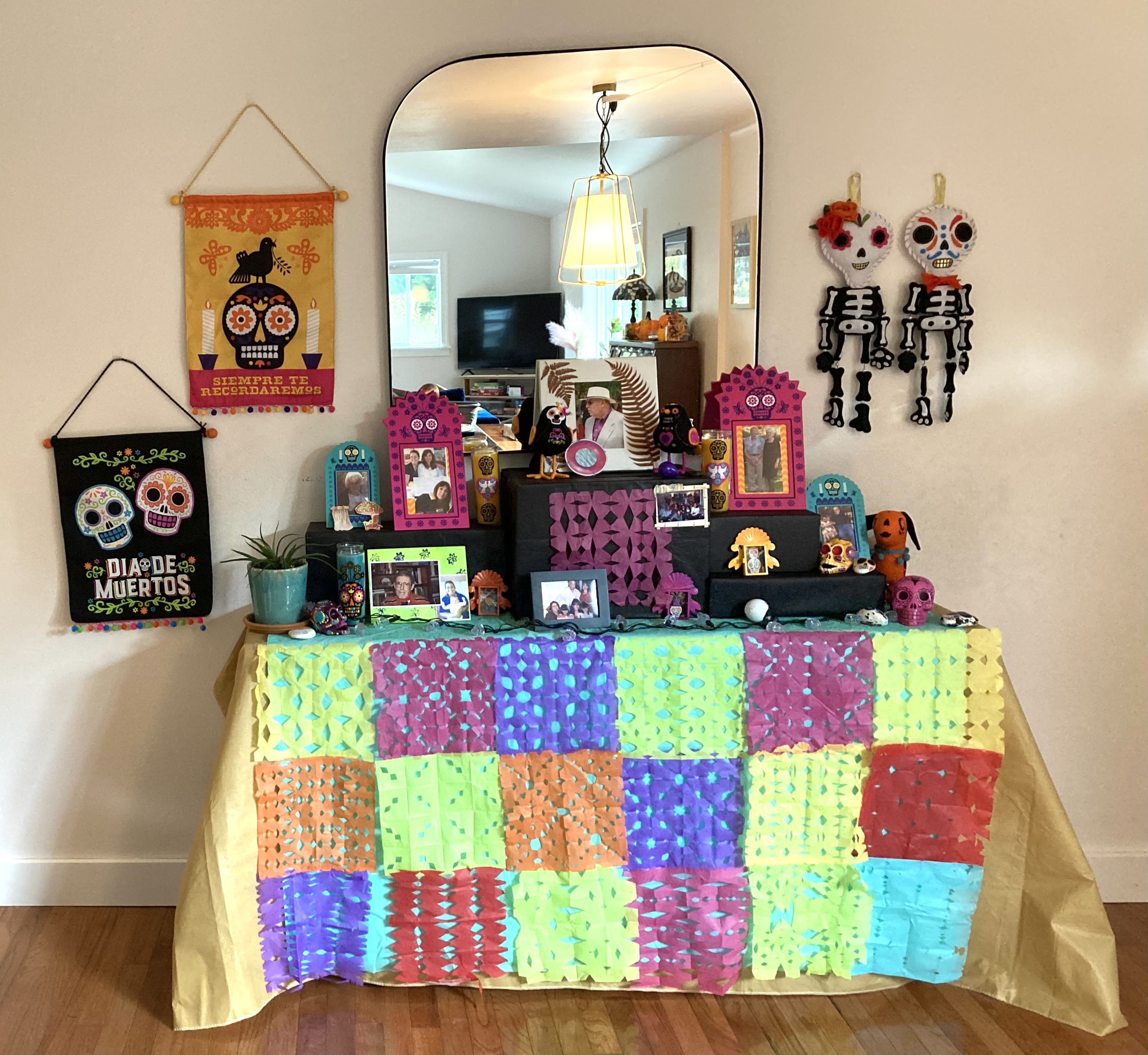 Pollution prevention and safer products for all
At Ecology, I am the supervisor for the Reducing Toxic Threats Unit in the Hazardous Waste and Toxics Reduction Program. I have been in my position for more than two years. During this time our unit has worked on so many exciting projects which help protect Washington consumers through either finding safer alternatives to harmful chemicals or through regulations.
Currently, we are working on Chemicals in Cosmetics and Beauty Products, a directive from our state legislature. I wanted to highlight this project because of the environmental justice considerations this work has. In a number of research studies, Latinx participants reported wearing makeup products more than other individuals. This is in part a cultural expectation for Latina women as well as a personal preference. This project tests a variety of products such as blush, lipstick, hairspray, nail polish, and more.
We are testing for a number of chemicals such as phthalates, formaldehyde, asbestos and heavy metals.
Our agency hopes this project is just the beginning of a longer and more complete effort that enables us to test a wider variety of products and chemicals in cosmetics commonly used by People of Color communities.
Career advancement
Growing up in Mexico, having a Mexican father and an American mother, plus attending an international American School, all gave me the opportunity to grow up in a bicultural and bilingual home. Being fluent in both languages has advanced my professional career in many ways and I hope to continue to lend my voice to communities that are often underrepresented. This is why I am happy to form part of the Spanish Translation and Interpretation Team at Ecology. I get to learn about different efforts going on in the agency and help advance our environmental justice work by reaching more communities.
¡Hola a todos! Soy Lola Flores y nací y crecí en Guadalajara, México. He vivido en el noroeste del Pacífico por más de 10 años, pero viajo a menudo a México para visitar a mi familia y amigos. ¡Tengo tres hermosas hijas con las que disfruto de viajar y compartir mis raíces contándoles historias sobre mis antepasados y mi herencia cultural!
Photo caption: Altar del día de los muertos en la casa de Lola en honor a sus difuntos antepasados y familiares.
Prevención de la contaminación y productos más seguros para todos
En Ecología, soy la supervisora de la Unidad de Reducción de Amenazas Tóxicas en el Programa de Reducción de Residuos Peligrosos y Tóxicos, (por su traducción al español). Llevo más de dos años en mi puesto de trabajo. Durante este tiempo, nuestra unidad ha trabajado en muchos proyectos emocionantes que ayudan a proteger a los consumidores de Washington a través de la búsqueda de alternativas más seguras a los productos químicos dañinos o a través de regulaciones.
Actualmente, estamos trabajando en Productos Químicos en Cosméticos y Productos de Belleza, una directiva de nuestra legislatura estatal. Quería destacar este proyecto debido a las consideraciones de justicia ambiental que tiene este trabajo. En una serie de estudios de investigación, los participantes latinos informaron que usaban maquillaje más que otras personas. Esto es en parte una expectativa cultural para las mujeres latinas, así como una preferencia personal. Este proyecto prueba una variedad de productos como rubor, lápiz labial, laca para el cabello, esmalte de uñas y más.
Estamos probando una serie de productos químicos como ftalatos, formaldehído, asbesto y metales pesados.
Photo caption: Proceso de pruebas químicas cosméticas.
Nuestra agencia espera que este proyecto sea solo el comienzo de un esfuerzo más largo y completo que nos permita probar una variedad más amplia de productos y productos químicos en cosméticos comúnmente utilizados por las comunidades de personas de color.
Promoción profesional
Crecer en México, tener un padre mexicano y una madre estadounidense, además de asistir a una escuela americana internacional, me dio la oportunidad de crecer en un hogar bicultural y bilingüe. Tener fluidez en ambos idiomas ha avanzado mi carrera profesional de muchas maneras y espero continuar prestando mi voz a las comunidades que a menudo están subrepresentadas. Por eso me complace formar parte del Equipo de Traducción e Interpretación al Español de Ecología, MITT por sus siglas en inglés. Puedo aprender sobre los diferentes esfuerzos que se están llevando a cabo en la agencia y ayudar a avanzar en nuestro trabajo de justicia ambiental al llegar a más comunidades.
Tony Anecito
My name is Tony Anecito, but my family name was originally Espinoza and I am half Portuguese. My dad's eight siblings were primarily born in Portugal and my grandfather and grandmother were farmers there. My grandfather changed the family name Espinoza to Anecito. He did this because the name Espinoza was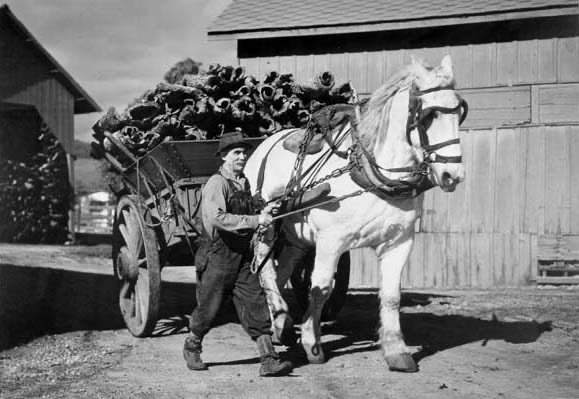 common and his farming money would often times end up in other "Espinoza" bank accounts.
I am an Enterprise Architect in Ecology's Information Technology Services Office. I design large-scale information systems. Think of my job being similar to a house architect, but for software.
Preparing for the future
A meaningful and favorite project of mine was the Global Community Hackathon that was part of Computer Innovation and Creativity World competition for the United Nations. It focused on global communication via the blockchain. This is another type of communication that is rising in popularity and can be used for connecting organizations. Securing the information will be important to government agencies.
During this project, I met some really great people from Peru and Columbia. They mentored event participants from around the world and we became good friends.
Helping people and the planet
I strongly believe in helping others and not just people, but our planet. I continue to extend my work on my own time but on a global scale. I work on wildfire maps and pollution monitoring. Using technology to help our planet, or for others to help our planet, is what I want to do with my small gifts for the rest of my life.
Going outdoors and seeing our natural beauty and wildlife always reminds me of why we do what we do at Ecology and the other natural resource agencies. When my son graduated from Oregon State University, we went to the ocean and were treated to a pod of whales off our Airbnb house deck. It was a reminder of the beauty of wildlife and importance of our oceans.
Mi nombre es Tony Anecito, pero mi apellido era originalmente Espinoza y soy medio portugués. Los ocho hermanos de mi padre nacieron principalmente en Portugal y mi abuelo y mi abuela fueron agricultores allí. Mi abuelo cambió el apellido Espinoza a Anecito. La razón por la cual se cambió el apellido es porque Espinoza era un apellido común y su dinero agrícola terminaría yendo a otras cuentas de personas que tenían el apellido "Espinoza."
Soy Arquitecto Empresarial en la Oficina de Servicios de Información Tecnológica de Ecología. Diseño sistemas de información a gran escala. Piense que mi trabajo es similar al de un arquitecto de casas, pero para software.
Preparándose para el futuro
Un proyecto significativo y favorito mío fue el de Global Community Hackathon que forma parte de la competencia Computer Innovation and Creativity World para las Naciones Unidas. Se centró en la comunicación global a través de blockchain. Esta es otra manera de comunicación de gran popularidad que puede ser utilizada para conectar organizaciones. Asegurar la información va a ser muy importante para las agencias gubernamentales.
Durante este proyecto conocí a grandiosas personas de Perú y Colombia. Ellos fueron mentores para los participantes del evento de todo el mundo y nos volvimos buenos amigos.
Ayudando a la gente y al planeta
Creo firmemente en ayudar a los demás y no solo a las personas, sino a nuestro planeta. Sigo ampliando mi trabajo en mi propio tiempo, pero a escala global. Trabajo en mapas de incendios forestales y monitoreo de contaminación. Usar la tecnología para ayudar a nuestro planeta, o para que otros ayuden a nuestro planeta, es lo que quiero hacer con mis pequeños talentos por el resto de mi vida.
Salir al aire libre y ver nuestra belleza natural y vida silvestre siempre me recuerda por qué hacemos lo que hacemos en Ecología y las otras agencias de recursos naturales. Cuando mi hijo se graduó de la Universidad Estatal de Oregon, fuimos al océano y nos encontramos con una manada de ballenas en la cubierta de nuestra casa de Airbnb. Fue un recordatorio de la belleza de la vida silvestre y la importancia de nuestros océanos.
Sonia Fernández
Everyone that has met me knows that I am from Puerto Rico. I tell everyone who wants to listen. Plus, my accent is also a dead giveaway.
Born and raised in the little and crowded Caribbean island of 100 by 35 miles with about 3.5 million people, I grew up in a small town in the southeast corner of the island called Humacao. Some of my ancestors came to Puerto Rico from Spain via Cuba in the mid-1800s to work in the sugar cane trade. They married criollos(as) and settled in Cidra and San Juan until my parents established themselves in Humacao. I am the last one (querubina) of five kids and was a proud product of the public school system.
Puerto Ricans are a happy bunch! We are boisterous, loud, passionate, and fiesteros (that is, party animals!), but are also humble, kind-hearted, loyal, and hard-working. We have a saying that we come in all colors of milk and coffee. That is because we are all a mix of the native Taíno that lived in the island pre-colonization, Spanish colonizers, and the African slaves they brought in to exploit the gold deposits.
Discovered in 1493, we have over 500 years of history and like everywhere else, some of it is good, some of it is very painful. However, all of that history is what has made us the way we are and built our character as Puerto Ricans. If you can take anything from who we are as a people, it is that we are very proud of being Boricua!
Coordinating voluntary cleanup work for contaminated sites
I started my position at Ecology in 2011 after 18 years working in the private sector as an environmental consultant. I have to say I have never looked back. Having worked with Ecology and the Environmental Protection Agency as a consultant, I always knew that I wanted to serve the public and make a difference, so here I am!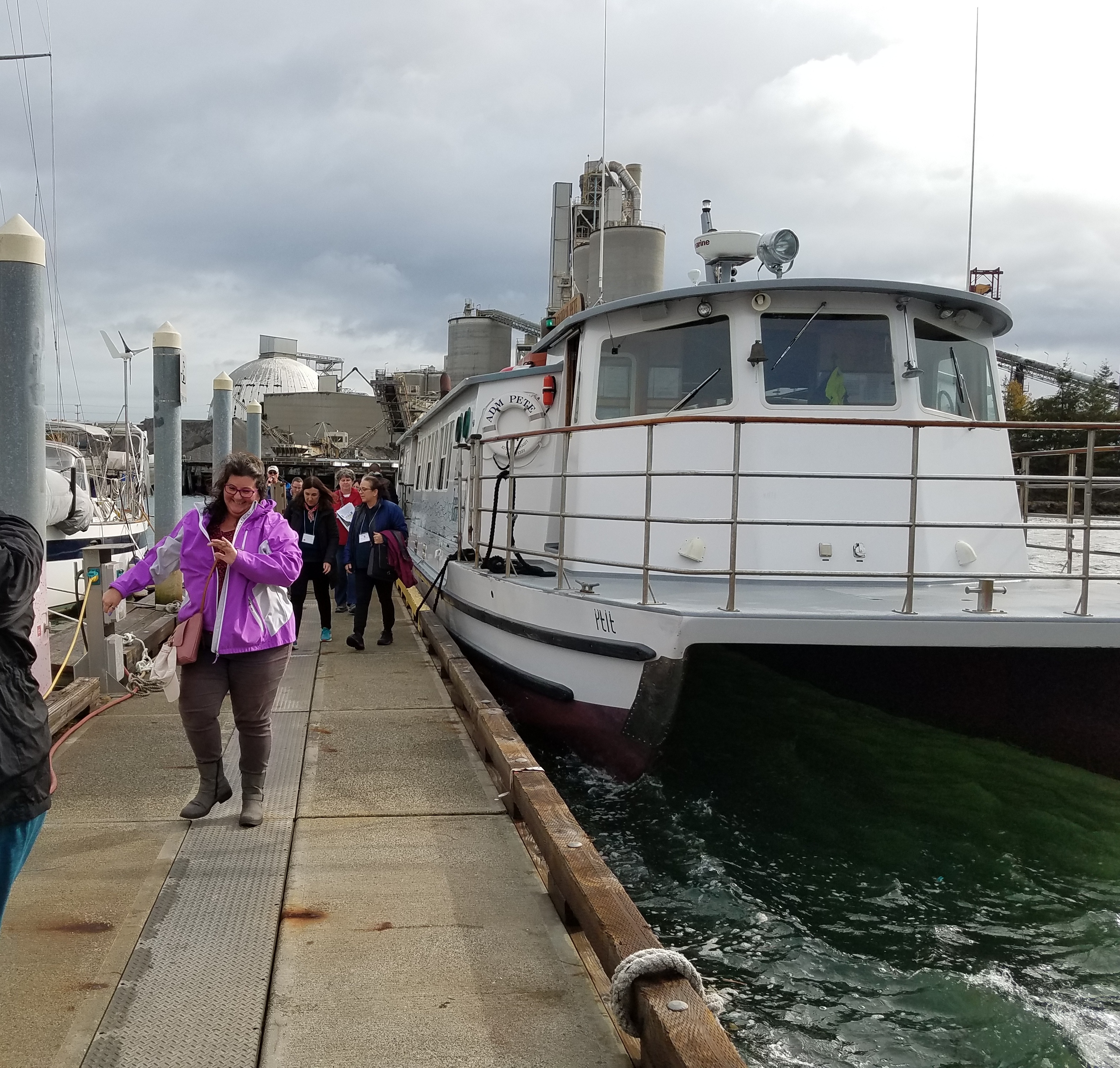 As the Voluntary Cleanup Program coordinator, each day is an adventure. Our program helps property owners independently clean up contaminated sites around the state.
I assist our cleanup consultants, directly help the public with their questions and concerns, and assist them in navigating the Voluntary Cleanup Program application process.
Some of my work includes reviewing our database information so it is accurate. I ensure the public can access the information we receive from program participants. I also serve as the link between the applicants, consultants, the public, and our cleanup site managers.
Translating is meaningful and vital work
In addition to my work in our Toxics Cleanup Program, I am a translator and technical lead for our agency's Spanish translation team.
It is not only necessary to share the vital work we do with underserved communities, but it is the right thing to do.
I remember the feeling I got years ago when in the field. I was interpreting for Ecology and EPA personnel to Mexican workers that lived in the area with contaminants in their groundwater. I remember their faces when they finally understood why they and their kids were getting sick. My heart sank; it made it clear to me how important our translation work is.
Helping my coworkers and the public is what gets me excited about my work. I answer many questions from the public and connect people with one another. Every now and then, I get an email from a person who is very thankful for the help I provide. Those are the instances that make my day!
Todos quienes me conocen saben que soy de Puerto Rico. Se lo digo a todo el que quiera escuchar. Además, tengo un acento que revela mi origen.
Nací y crecí en la pequeña y concurrida isla caribeña de 100 por 35 millas con aproximadamente 3.5 millones de personas, crecí en un pequeño pueblo en la esquina sureste de la isla llamado Humacao. Algunos de mis antepasados llegaron a Puerto Rico desde España a través de Cuba a mediados de la década del 1800 para trabajar en el comercio de la caña de azúcar. Se casaron con criollos(as) y se establecieron en Cidra y San Juan hasta que mis padres se establecieron en Humacao. Soy la última (querubina) de cinco hijos y soy orgullosamente producto del sistema de escuelas públicas.
¡Los puertorriqueños somos un grupo feliz! Somos bulliciosos, ruidosos, apasionados y fiesteros, pero también somos humildes, de buen corazón, leales y trabajadores. Tenemos un dicho que dice que venimos en todos los colores de leche y café. Esto se debe a que todos somos una mezcla de los nativos taínos que vivieron en la isla antes de la colonización, los colonizadores españoles y los esclavos africanos que trajeron para explotar los depósitos de oro.
Descubierto en 1493, tenemos más de 500 años de historia y, como en todas partes, algunas partes de esa historia son buenas, y otras son muy dolorosas. Sin embargo, toda esa historia es lo que nos ha hecho como somos y ha construido nuestro carácter como puertorriqueños. ¡Si algo se puede decir de lo que somos como pueblo es que estamos muy orgullosos de ser boricuas!
Coordinar el trabajo voluntario de limpieza de sitios contaminados
Comencé mi trabajo en Ecología en el año 2011 después de haber trabajado 18 años en el sector privado como consultora ambiental. Tengo que decir que nunca he querido volver al sector privado. Después de haber trabajado como consultora con Ecología y la Agencia de Protección Ambiental, siempre supe que quería servir al público y marcar la diferencia, ¡así que aquí estoy!
Como coordinadora del Programa de Limpieza Voluntaria, cada día es una aventura. Nuestro programa ayuda a los propietarios a limpiar de forma independiente sitios contaminados en todo el estado.
Ayudo a nuestros consultores de limpieza, ayudo directamente al público con sus preguntas e inquietudes, y los ayudo a navegar por el proceso de solicitud del Programa de Limpieza Voluntaria.
Parte de mi trabajo incluye revisar la información de nuestra base de datos para que sea precisa. Me aseguro de que el público pueda acceder a la información que recibimos de los participantes del programa. También sirvo como enlace entre los solicitantes, consultores, el público y nuestros gerentes de sitios de limpieza.
Photo caption: Sonia se baja de un bote utilizado para un recorrido por el sitio a lo largo del río Duwamish. Ella está con compañeros de trabajo del Programa de Limpieza de Tóxicos.
La traducción es un trabajo significativo y de vital importancia
Adicionalmente a mi trabajo en el Programa de Limpieza de Tóxicos, soy traductora y líder técnica para el equipo de traducción al español de nuestra agencia.
No solo es necesario compartir el trabajo vital que hacemos con las comunidades desatendidas, ¡es lo correcto!
Recuerdo la sensación que tuve hace años cuando estaba en un trabajo de campo. Estaba interpretando para el personal de Ecología y EPA para los trabajadores mexicanos que vivían en el área con contaminantes en sus aguas subterráneas. Recuerdo sus caras cuando finalmente entendieron por qué ellos y sus hijos se estaban enfermando. Mi corazón se hundió; me dejó claro lo importante que es nuestro trabajo de traducción.
Ayudar a mis compañeros de trabajo y al público en general es lo que me encanta de mi trabajo. Contesto muchas preguntas del público y conecto a las personas entre ellas. A veces me llegan correos de personas que están muy agradecidas por la ayuda que les he brindado. ¡Esas son las situaciones que me llenan de gratificación!