E-Cycle Washington

E-Cycle Washington is a free program that makes it easy for Washington residents to recycle certain broken, obsolete, or worn-out electronics.
Electronic products contain valuable materials that can be recycled and toxic chemicals that should be kept out of the landfill.
What can I recycle for free through E-Cycle WA?
Televisions
Computers
Laptops
Monitors
Tablets
E-readers
Portable DVD players
Is your item badly damaged? Some locations may reject items (like old TVs with broken cathode ray tubes) that are a health and safety hazard. Call ahead to ask.

Computer peripherals such as keyboards, mice, and printers are not included in the E-Cycle WA program. Call 1-800-RECYCLE or search the database for items not covered in the program.

Peripherals and the other electronics noted below can be dropped off at these participating retailers and recycled at no charge.
Keyboards — Best Buy and Staples stores
Printers — Best Buy and Staples stores
Toner cartridges — Best Buy and Staples stores
Cell phones — Best Buy and Staples stores
See our frequently asked questions (FAQ) to learn more.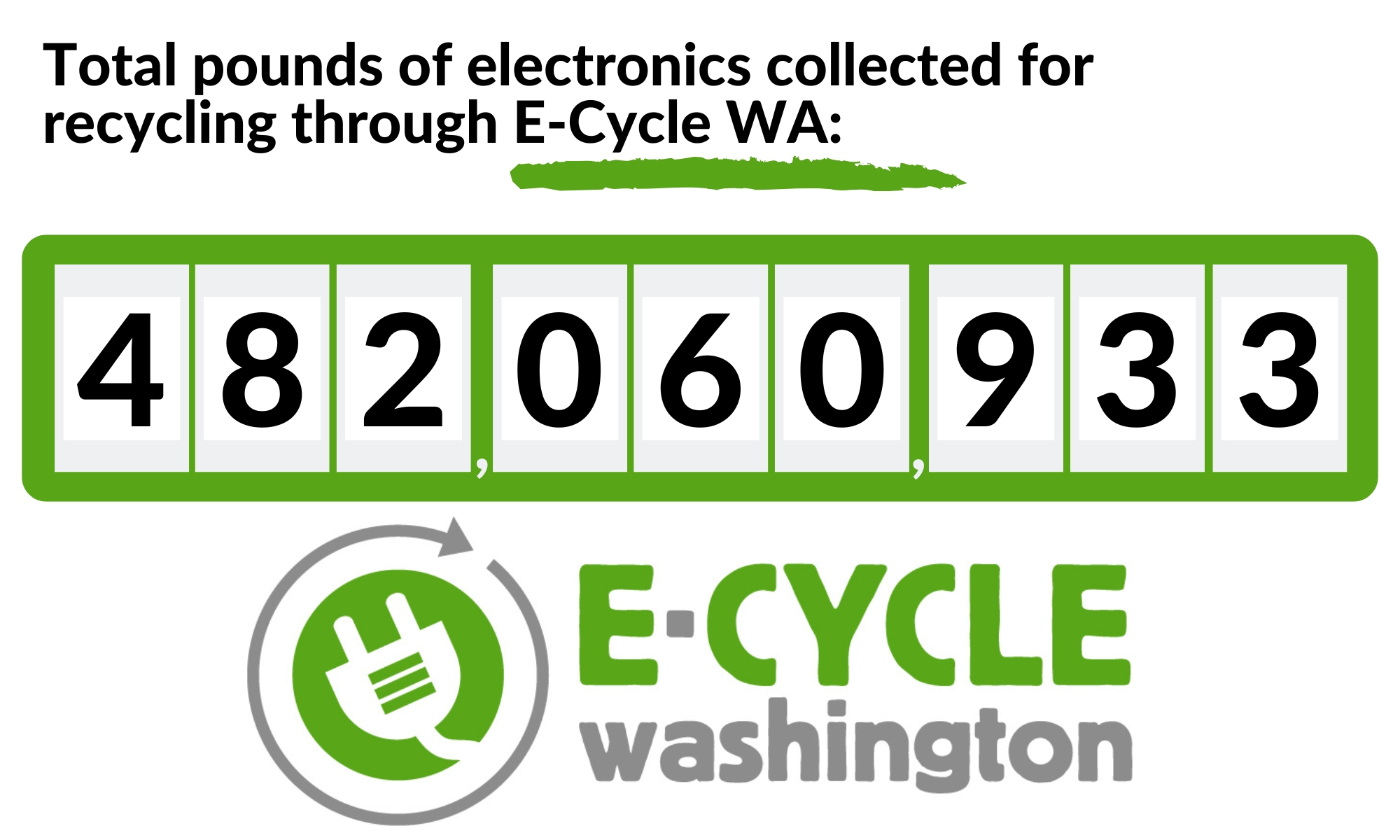 Find information for specific business sectors:
Registration lists
See which companies are registered with E-Cycle WA:
Related links