OLYMPIA –
Kitsap County's Manchester Wastewater Treatment plant extended its winning streak to 25 years, as the Department of Ecology marked a quarter century of honoring wastewater treatment plants with the Outstanding Performance Award. Nearly a third of Washington's treatment systems earn the top-performing status each year, and Manchester is the only facility to win each year since the award's inception in 1995.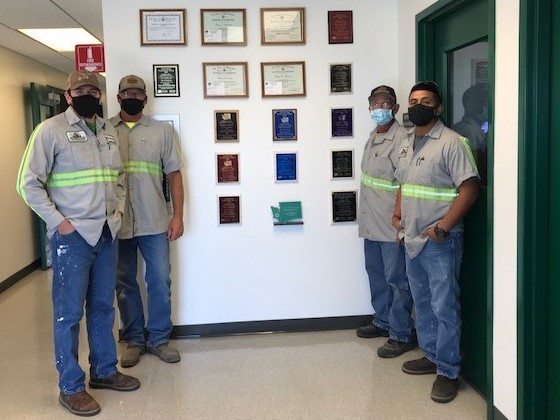 Wastewater treatment plant operators play a critical role in keeping Washington's water clean. The plants deal with everything homes and businesses dump in or flush down the drain. This includes items sewage systems were not made to deal with, like disposable wipes, face masks, gloves, oils, and grease.
In spite of such hurdles, 125 wastewater treatment plants across the state earned the award by achieving full compliance with their water quality permits in 2019. Port Townsend wastewater treatment facility is a close second with 24 years of winning the award. Also, this year four facilities are recieving the award for the first time. For the full list of recipients, see Ecology's webpage.
"Wastewater treatment plant operators are some of our unsung heroes." said Vince McGowan, Ecology's water quality program manager. "They work hard to protect our water quality every hour of every day. I'm proud to recognize these outstanding operators and their facilities."
Ecology evaluated more than 300 plants operating in Washington to determine how they were meeting the state pollution limits, monitoring and reporting requirements, spill prevention planning, pretreatment, and operation demands outlined in their permits.
Treatment plants can apply for state funding to help upgrade and improve their systems. Ecology also provides technical assistance to help plants operate successfully.
To learn more about the awards and the importance of our state's wastewater treatment operators, read Ecology's blog post.