Making improvements in the Spokane Watershed
We're working with our partners to protect the water quality in the Spokane watershed, clean up toxic chemicals, and manage and conserve water for local communities and the natural environment.
The Spokane River and its tributaries generally flows westward from its source at the outlet of Lake Coeur d'Alene in Idaho.The river drains an area of about 6,640 square miles; approximately one-third is in Washington, with the remainder of the watershed in Idaho. Our collaborative efforts help us identify ways to improve the rivers and lake health so that people can continue to use the watershed for recreation, fish habitat, hydropower, and wastewater management.
To stay informed on public comment periods and hearings, sign up for our Spokane River email list.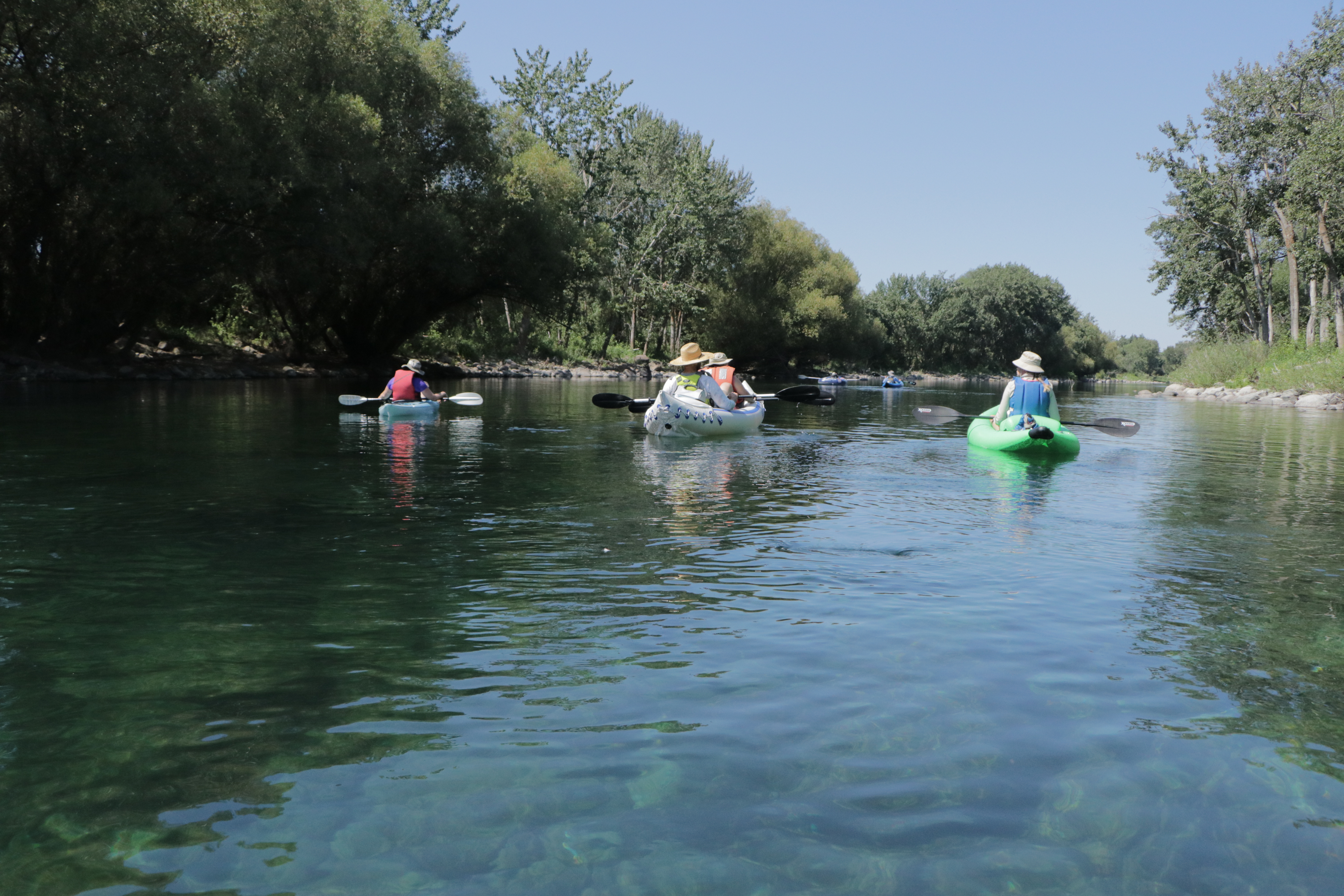 Why is the Spokane River watershed important?
The approximately 111 river miles of the Spokane River are home to many species of fish and other aquatic animals. The Spokane River watershed is a complex system that flows through the populated Spokane metropolian area, including Lake Spokane and many tributaries, such as Hangman Creek and the Little Spokane River. The majority of residents in these communities rely on the Spokane Valley-Rathdrum Prairie aquifer for drinking water. This federally designated 'sole source aquifer' has a dynamic relationship with the Spokane River with large interchanges between the aquifer and the river.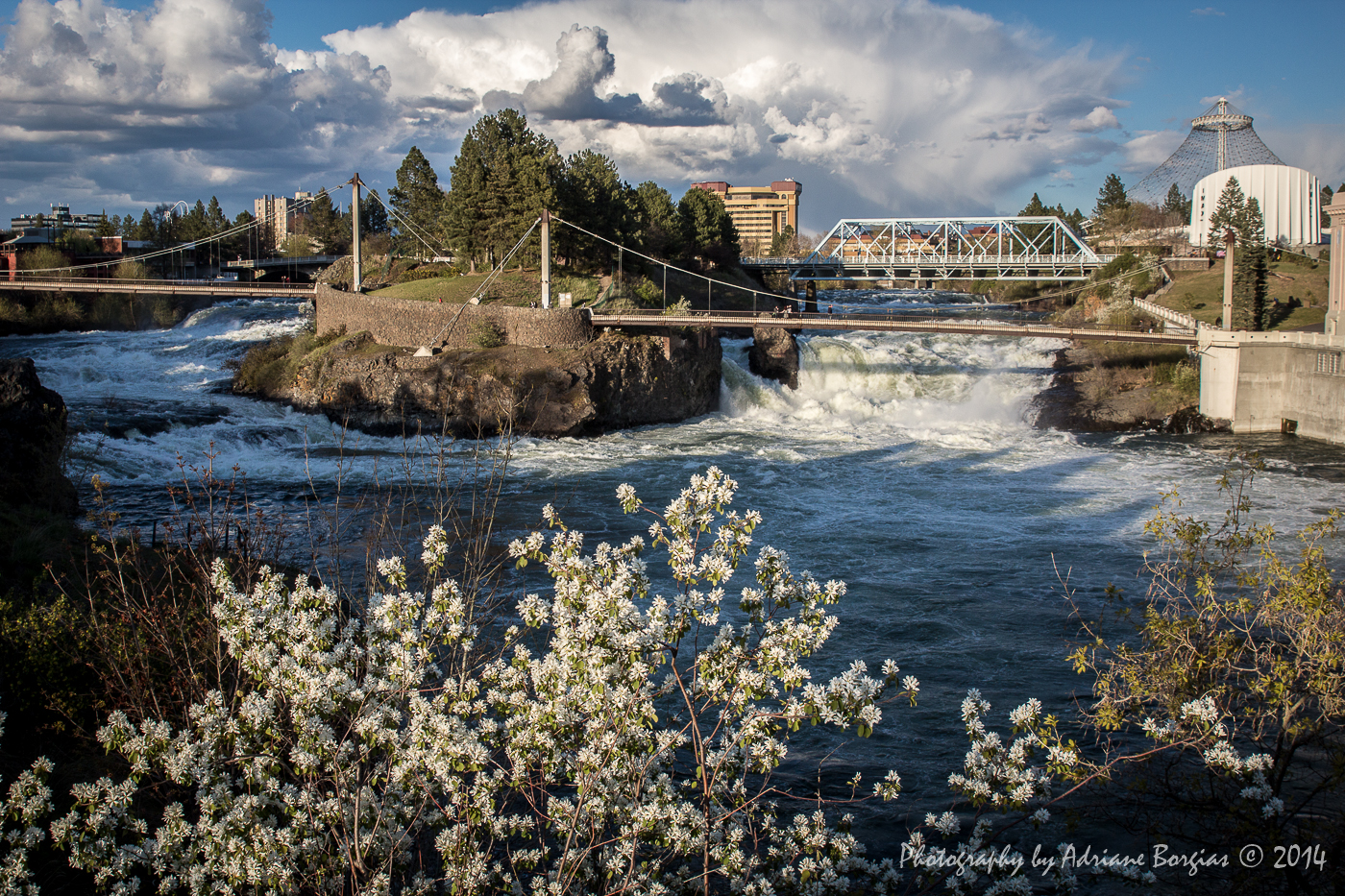 The watershed is facing many issues that can damage habitat, reduce water quality, and water quantity such as: stormwater runoff, loss of wetland habitat, streambank erosion, and historic use of toxic chemicals. See the Reducing Pollution section below for more specific information for pollution in specific waterbodies and our many projects. Because of the presence of polychlorinated biphenyls (PCBs) in fish, the Washington Department of Health issued a Health Advisory for eating Spokane River fish.
Working to meet water quality standards with permits
We recently updated our water quality permits to ensure the five Washington wastewater treatment facilities that discharge into the Spokane River continue to meet clean water requirements. The new requirements include strict limitations (numeric limits) on pollutants like phosphorus and polychlorinated biphenyls (PCBs).​ We also included best management practices (BMPs) for reducing PCBs in a comprehensive and practical way.
Check out our focus sheet for more information about the permit.
Final permit documents
To stay informed, sign up for our Spokane River email list.
Why did we update the permits?
We need permits that accurately reflect the facilities that are in operation to ensure compliance with all state standards.
Who releases wastewater into Spokane River?
Five facilities currently release wastewater into the Spokane River:
Previous work
We started the rulemaking process to consider variances in 2019, as a first step to reissuing permits. However, we could not move into the formal rule proposal phase of this process because the federal government's action to withdraw previously-approved water quality standards for certain human health criteria, including PCBs. While EPA re-examines the water quality standards, we have prioritized the completion of these permits, which need to be updated to meet current water quality standards.
Reducing pollution from other sources
Water quality permits are only one of the tools we are using to improve the Spokane River water so people can continue to fish and recreate. We continue to work with partners to improve oxygen levels and reduce toxic chemicals, such as PCBs and metals.
We work in partnership to clean up several sites in the Spokane River basin where former business practices have left toxic contamination. Select the individual sites below to find out more information about each site.
PCB cleanup sites
Metals cleanup sites
We are working with partners to ensure there is enough oxygen in the water for aquatic life. We have many recommended projects in our Spokane River water improvement plan. We will continue to work with Spokane River Forum and our partners to implement the dissolved oxygen projects.
What's being done?
Conservation and environmental groups work directly with landowners to reduce runoff from forestry and agriculture practices. Spokane County's Nonpoint Source Phosphorus Reduction Plan recommends many of these actions.
Avista completed a Dissolved Oxygen Water Quality Attainment Plan that outlines activities that will help improve oxygen in Lake Spokane.
Spokane adopted an Integrated Clean Water Plan that helps prioritize projects for managing stormwater and wastewater.
Cities and industries that release wastewater into the river submit annual monitoring reports on the river's water quality.
The five wastewater facilities will upgrade treatment technology and meet strict phosphorus limitations outlined in the water quality improvement plan by 2021.
Our PCB Source Assessment Study provides the foundation for a strategy that identifies and reduces PCBs at their source in the river basin.

The Spokane River Regional Toxics Task Force leads efforts to identify and reduce sources of PCBs to the river. The task force's comprehensive plan resulted from several years of studies that measured the extent of PCB pollution. The plan contains more than 25 projects and practices that, when implemented, will prevent PCBs from reaching the river.

We evaluate the work of the task force to see how well the innovative approach works. If the task force doesn't make measureable progress then we're obligated to take other measures and may pursue a different approach.
Related water improvement projects
Waterbody
Pollutants
Status
Dragoon Creek

Ammonia-N, chlorine, and total phosphorus.

Approved by the Environmental Protection Agency (EPA).
Hangman Creek

Fecal coliform, phosphorus, temperature, and TSS/turbidity.

Activities to address these pollutants are expected to also improve dissolved oxygen and pH.

Approved by EPA and has an implementation plan.
Little Spokane River

Dissolved oxygen and pH.

Fecal coliform, temperature, and turbidity.

The plan for fecal coliform, temperature and turbidity is approved by EPA.
Spokane River

Dissolved oxygen and metals.

PCBs

Approved by EPA

Under development for straight to implementation
Related links