Vessel Deconstruction General Permit
The Vessel Deconstruction General Permit (VDGP) is a National Pollution Discharge Elimination System (NPDES) permit that regulates the deconstruction of vessels. The permit controls the discharge of pollutants from stormwater, drydock floodwater, and non-stormwater discharges associated with vessel deconstruction activities into waters of the state.

Older vessels near the end of their lifecycle pose significant risks to public health, safety, and the environment. Because the decommission and disposal of these vessels is a high priority, we have developed and issued this general permit to create additional options for deconstruction of vessels.

The current permit went into effect on Dec. 6, 2019, and expires on Dec. 5, 2024.
Receive email updates
Join our VDGP email notification list to receive permit updates.
Permit reissuance
We are pleased to announce that the draft Vessel Deconstruction General Permit is available for public comment. We invite comments on the draft permit documents beginning Oct. 18, 2023 until 11:59 p.m., Dec. 6, 2023. After the close of the comment period, we will publish a Response to Comments as an appendix to the fact sheet to address comments submitted during the public comment period.
Changes to the permit we are considering include:
Requiring that all State Environmental Policy Act requirements are met
Adding clarifying language about public notice requirements
Ensuring ballast water discharges follow aquatic invasive species guidance
Appending tributyltin and chemical oxygen demand to the list of pollutants that must be monitored for non-routine discharges
Adding some additional best management practices prior to drydock flooding events, and general updates for clarification and readability
Draft permit documents
How to provide comments
We will accept comments from Oct. 18, 2023, until 11:59 p.m., Dec. 6, 2023.
You may submit comments:
Online: Submit your comments through our online comments form. (preferred method)

By mail: Eric Daiber
Washington State Department of Ecology
PO Box 47696
Olympia, WA 98504-7696

In person: Comments are accepted during any of our public hearings
Workshops and hearings
We will host two online workshops and hearings during the public comment period. During the workshops, we will explain the proposed changes to the permit and answer questions. The hearings will begin after the public workshops and will end when public testimony is complete. During the hearings, you may give oral testimony and written comments on the proposed changes. Written comments will receive the same consideration as oral testimony.
Hearing opportunities
Nov. 28, 2023 - Webinar, 5:30 p.m.
Nov. 29, 2023 - Webinar, 9 a.m.
Timeline
Oct. 18 - Dec. 6, 2023: Formal Public Comment period on the draft permit
Spring 2024: Decision on reissuance
December 2024: Current permit expires (Ecology anticipates the new permit being effective before the current permit expires).
Current permit documents
Previous permit documents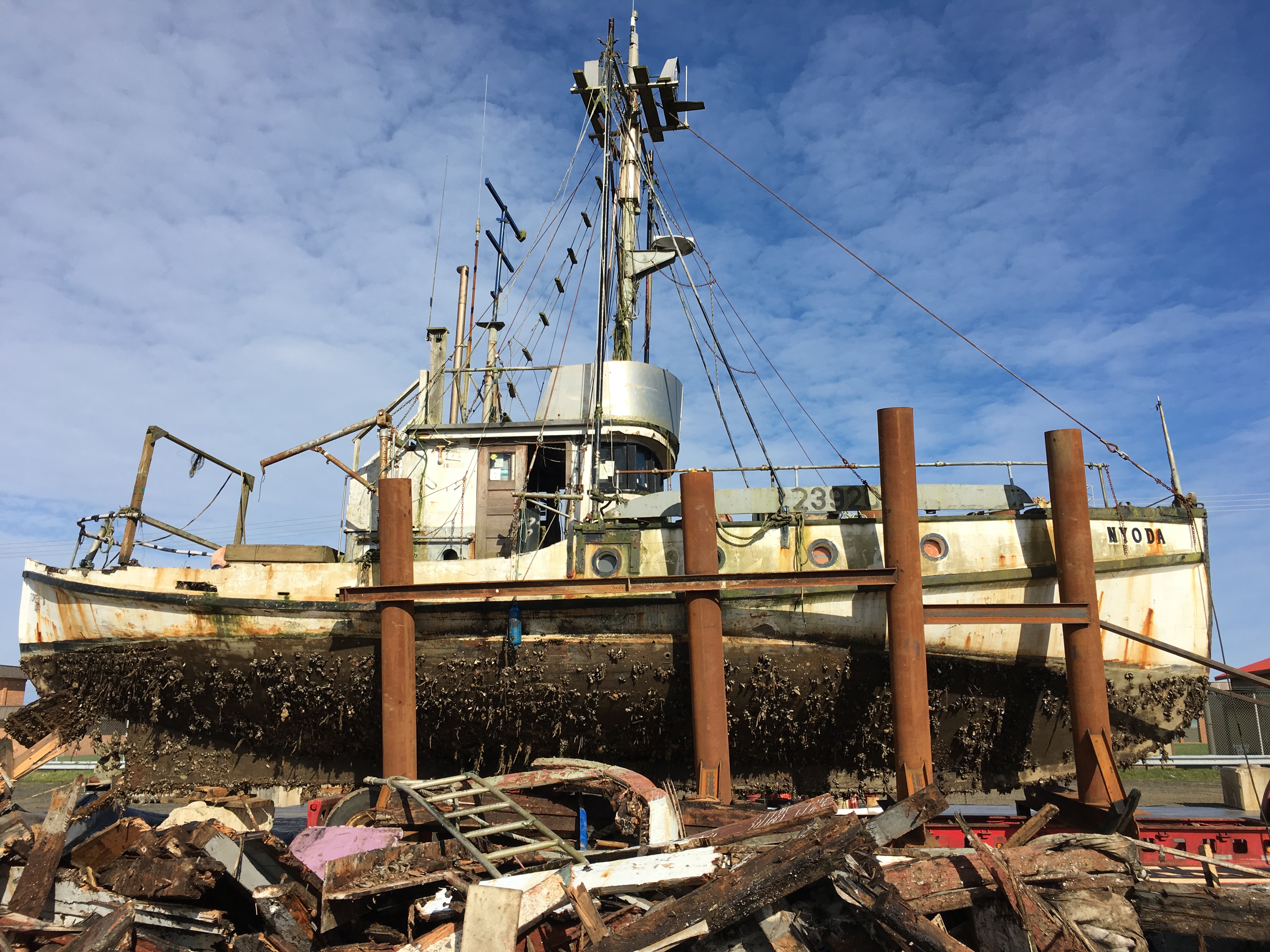 Do I need a permit?
You are required to obtain coverage under the vessel deconstruction general permit for any activities involving dismantling any portion of a vessel hull, topside, or superstructure while the vessel is over water, on a dry-dock, or on a barge. Our focus sheet explains the different types of permit coverage related to vessel deconstruction and when you would need to obtain coverage under this permit.

Deconstruction activities conducted within a facility already covered by an individual or other applicable general NPDES permit for this work do not require coverage under the vessel deconstruction permit. You are not required to obtain coverage under this permit for activities related to vessel retrieval.
Permit application and forms
Contact information
Eric Daiber
Vessel Deconstruction General Permit Writer
eric.daiber@ecy.wa.gov
360-742-1511