Squalicum Creek gasoline spill
Gasoline spill at Squalicum Creek.
Summary information
Date of incident: October 24, 2007
Location:
Near Woodstock Way and James Street in Bellingham, WA
Type of incident: Gas and associated vapors
Cause of incident: Under investigation
Responsible party: Unknown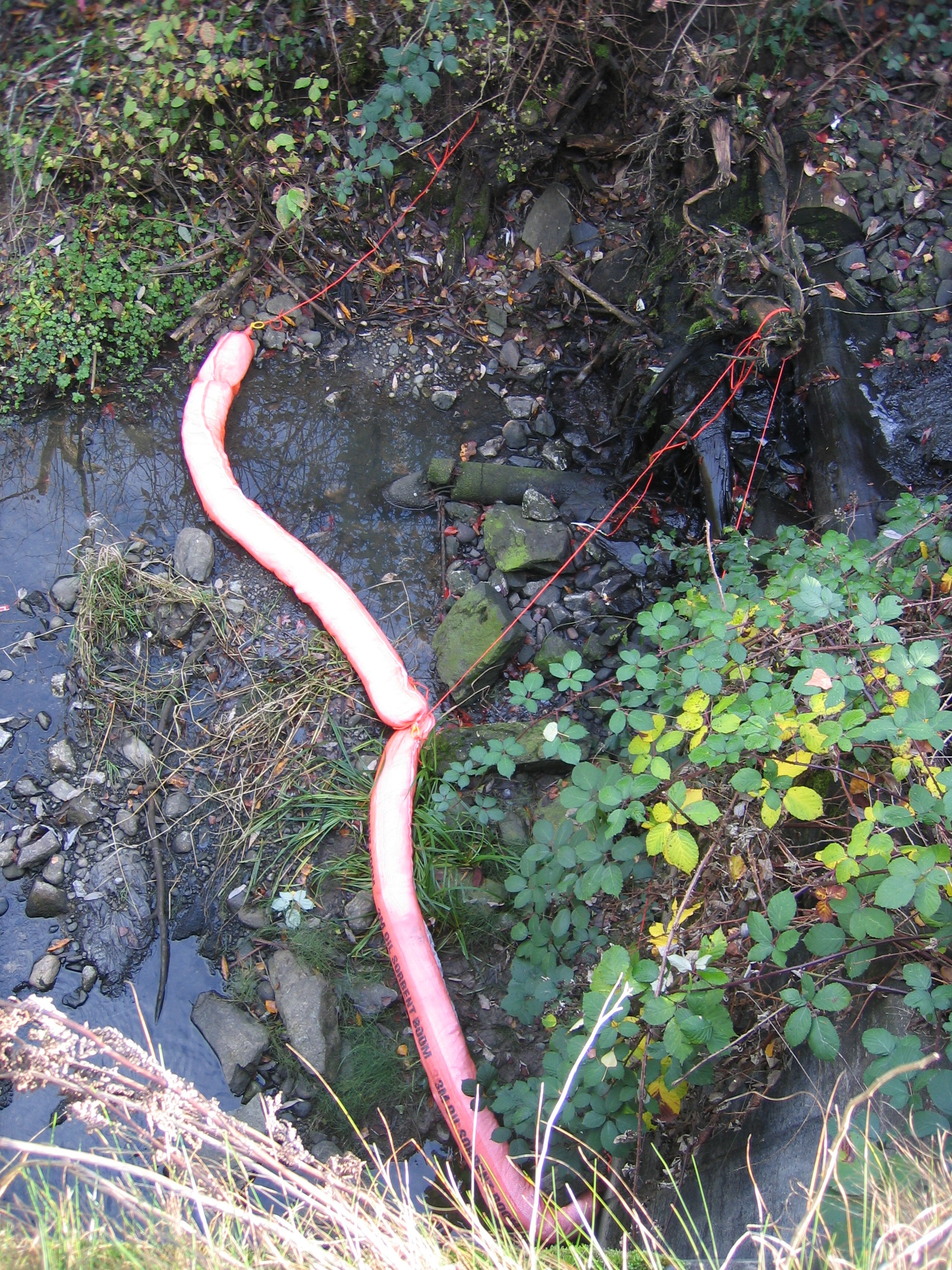 Oil absorbent boom near the outfall draining into Squalicum Creek. Photo by Carl Andersen, Lead Spill Responder, Bellingham Field Office, Department of Ecology.
Status updates
November 1, 2007
The Bellingham Public Works Department has collected additional water samples to help in assessing environmental impacts to Squalicum Creek.
Ecology and the City of Bellingham responded to gasoline odors in a storm drain and high vapor concentrations at a gas station along E. Sunset Drive. It is not known whether this is related to this incident. Please see Sunset Storm Drain Spill.