Icicle Creek water supply development
Icicle Creek, a tributary to the Wenatchee River near Leavenworth in Chelan County, is a source of water for a variety of demands that sometimes go unmet. Streamflows support domestic water supply, agricultural irrigation, hatchery fish raised at the Leavenworth National Fish Hatchery, natural aquatic habitat for wild fish, and recreation. Taken together, water needs in the subbasin are often greater than the available supply.
The Icicle Creek Work Group is embarking on a plan to be drought resilient and climate responsive to meet these various water needs now and in the future. Our job is to ensure all people, fish, and the environment have the water they need.

---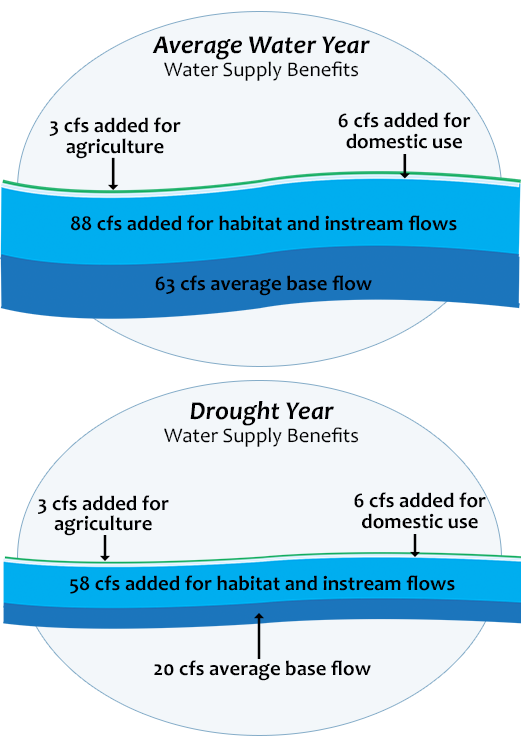 Strategy identifies projects to improve streamflows, water availability
Water availability is extremely tight along Icicle Creek, where streamflows often fail to meet minimum adopted levels, especially in years of drought. This can lead to legal disputes, the interruption of irrigation water to users, and significant problems for fish habitat and passage, as well as threaten tribal fishing rights, and sustainable operation of the Leavenworth Natural Fish Hatchery.
In December 2012, Ecology's Office of Columbia River and the Chelan County Natural Resource Department convened a workgroup, bringing local, state, and federal agencies, tribes, irrigation and agricultural interests, municipal/domestic water managers, and environmental organizations together to find solutions to these problems. In 2018, they formally adopted a long-term restoration plan, called the Icicle Strategy, that identifies projects to improve streamflows and water availability, and resolves habitat and fisheries issues. Elements of the Icicle Strategy include:
Alpine Lakes Reservoirs Optimization, Modernization, and Automation of outlet works and gate infrastructure at seven subbasin lakes.
Icicle-Peshastin Irrigation District Irrigation Efficiencies explores options to improve irrigation delivery and on farm efficiencies.
Cascade Orchards Irrigation Company Irrigation Efficiencies and Pump Exchange proposes to moves the district's point of diversion downstream the confluence with the Wenatchee River.
Domestic Conservation Efficiencies focuses on conservation projects in the City of Leavenworth and Chelan County.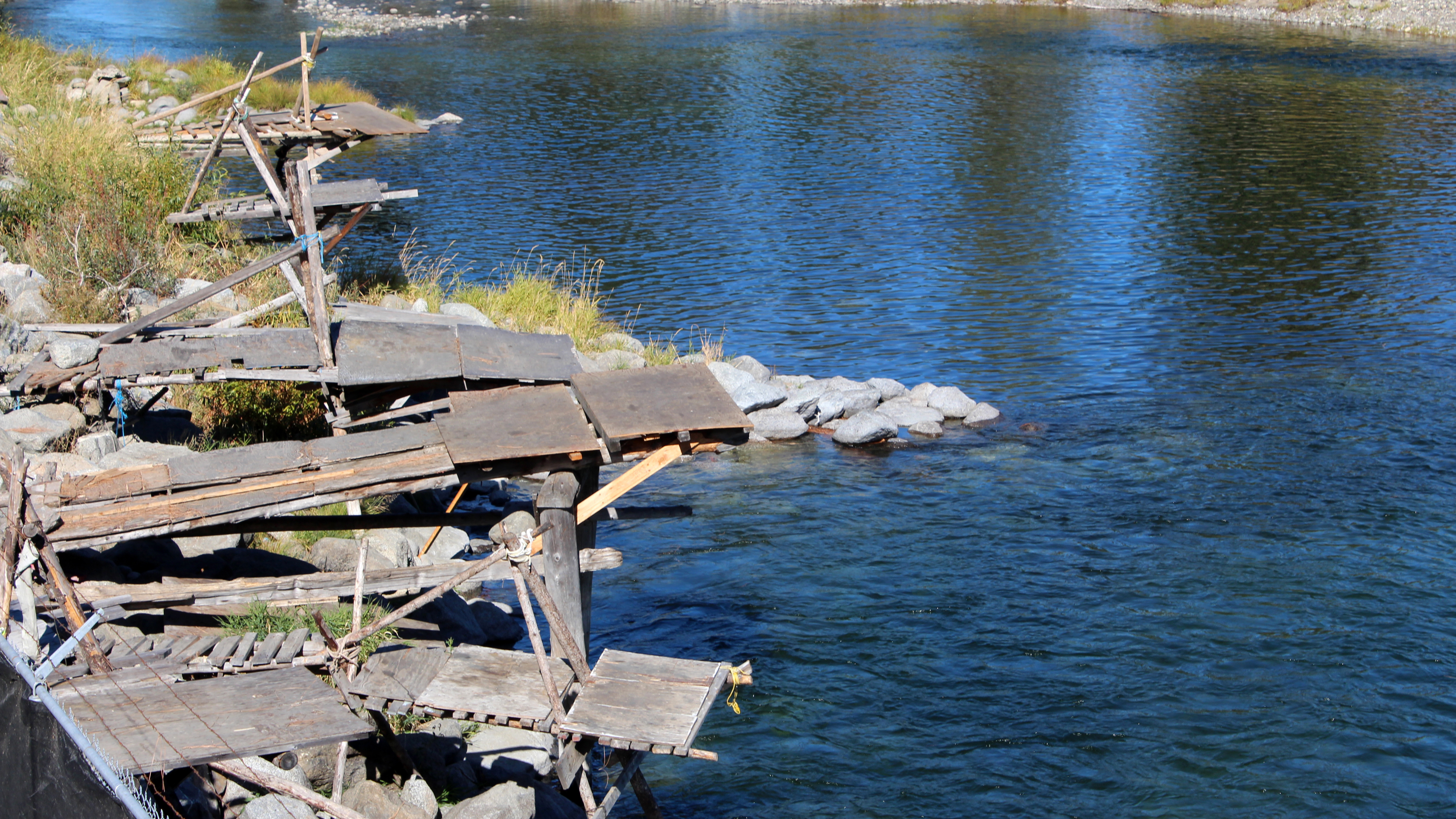 Eightmile Lake Storage Restoration rebuilds the structurally-compromised Eightmile Lake dam to restore usable storage to the historical and permitted high water storage elevationTribal and Non-Tribal Fisheries ensures that projects and actions taken do not have negative effects on tribal fishery activity in the Icicle Creek Subbasin.
Habitat Protection and Enhancement identifies and implements stream restoration and protection projects such as riparian plantings, engineered log jams, and conservation easements to improve stream habitat and ecosystem health.
Instream Flow Rule Amendment modifies the instream flow rule's interim domestic reservation of 0.1 cfs to a final level of 0.5 cfs.
Leavenworth National Fish Hatchery Conservation and Water Quality Improvements focuses on projects to reduce surface water use and improve access to groundwater.
Fish Passage improves passage by assessing and removing barriers, so fish have better access to healthy habitats.
Fish Screening upgrades fish screens on diversions to meet current standards.
Water Marketing creates an Icicle Water Market and seeds it with an initial 1,000 acre-feet of water for agriculture use in the Icicle Creek Subbasin and Wenatchee River Basins during shortages.