Find groundwater publications
Our groundwater-related reports for the state can be found by typing in a search name in a text-based application or by using a map-based search application.
Learn what option works best for you by perusing the options found on this page.
---
Searching our groundwater report collections
There are two main methods for finding groundwater-related reports collected by the state: text-based searches and map-based searches.
For text-based searches, the groundwater publications category in Ecology's publications index includes a broad range of agency-issued publications that are in some way connected to groundwater. Further, the agency's publications by topic page has further subcategories of groundwater publications.
Alternatively, the Environmental Information System (EIM) groundwater data search has a map-based search tool for technical publications called the EIM map search report finder. See instructions for this tool below.
About the EIM map search report finder
The report finder tool in the
EIM Groundwater Map Search
can be used to search through our collection of groundwater technical reports. This collection does not include reports related to groundwater policy or regulation. Instead, there are 15 major technical themes. Some reports may fit into more than one category.
Agriculture
Aquifer storage and recovery
Aquifer testing
Aquifer vulnerability
Groundwater models
Groundwater-surface water interaction
Hydrologic systems
Lakes
Seawater intrusion
Snowfall
Streamflow
Toxics
Water levels
Water quality
Water resources and supply
Using the map search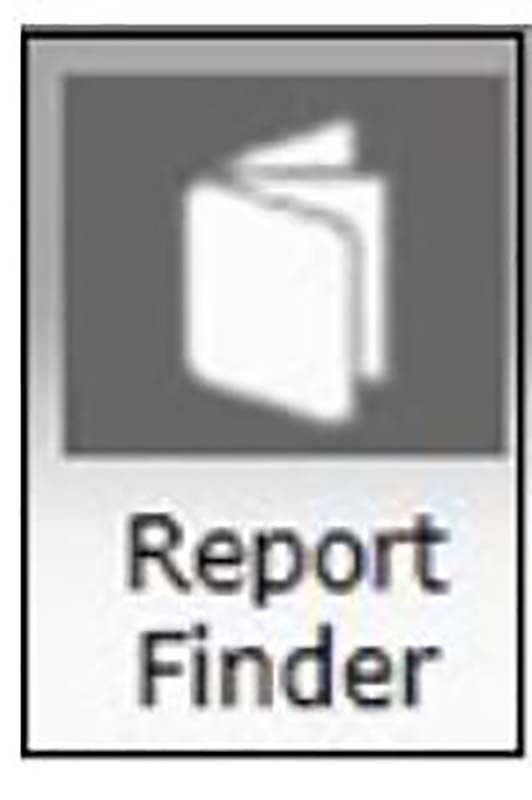 To use the Environmental Information System EIM Groundwater Map Search's report finder, zoom to your area of interest using the map zoom tools. Once your map area is selected, click on the report finder tool icon, found near the right-hand end of the main map search toolbar. Look for gray box with a booklet and the words "Report Finder," like the illustration. Depending on the size of your screen, you may need to expand the toolbar to find the report finder icon by clicking an arrow on the right
Follow the instructions in the pop-up box: select report themes, and select a search radius. Once you've set your search criteria, click on the map, and a table with the publications that meet your criteria will show up at the bottom of the screen.
Search results include publications of interest and related materials, such as additional data or associated well logs.