2023 national coastal wetlands conservation grant awards
We're excited to announce we were awarded $5,689,000 in new National Coastal Wetlands Conservation Grants through the U.S. Fish and Wildlife Service to fund six projects.
Although only states can apply for the grants, we work in close partnership with land trusts, local and tribal governments, and other entities to restore and protect wetlands across Washington. We've been successful in receiving over $82 million in federal wetland conservation grants, allowing us to help conserve more than 16,000 acres of wetlands. Wetlands help control flooding, clean the environment, provide habitat, recharge groundwater, and do much more to benefit the ecosystem.
2023 funded projects
(Click on the images to enlarge.)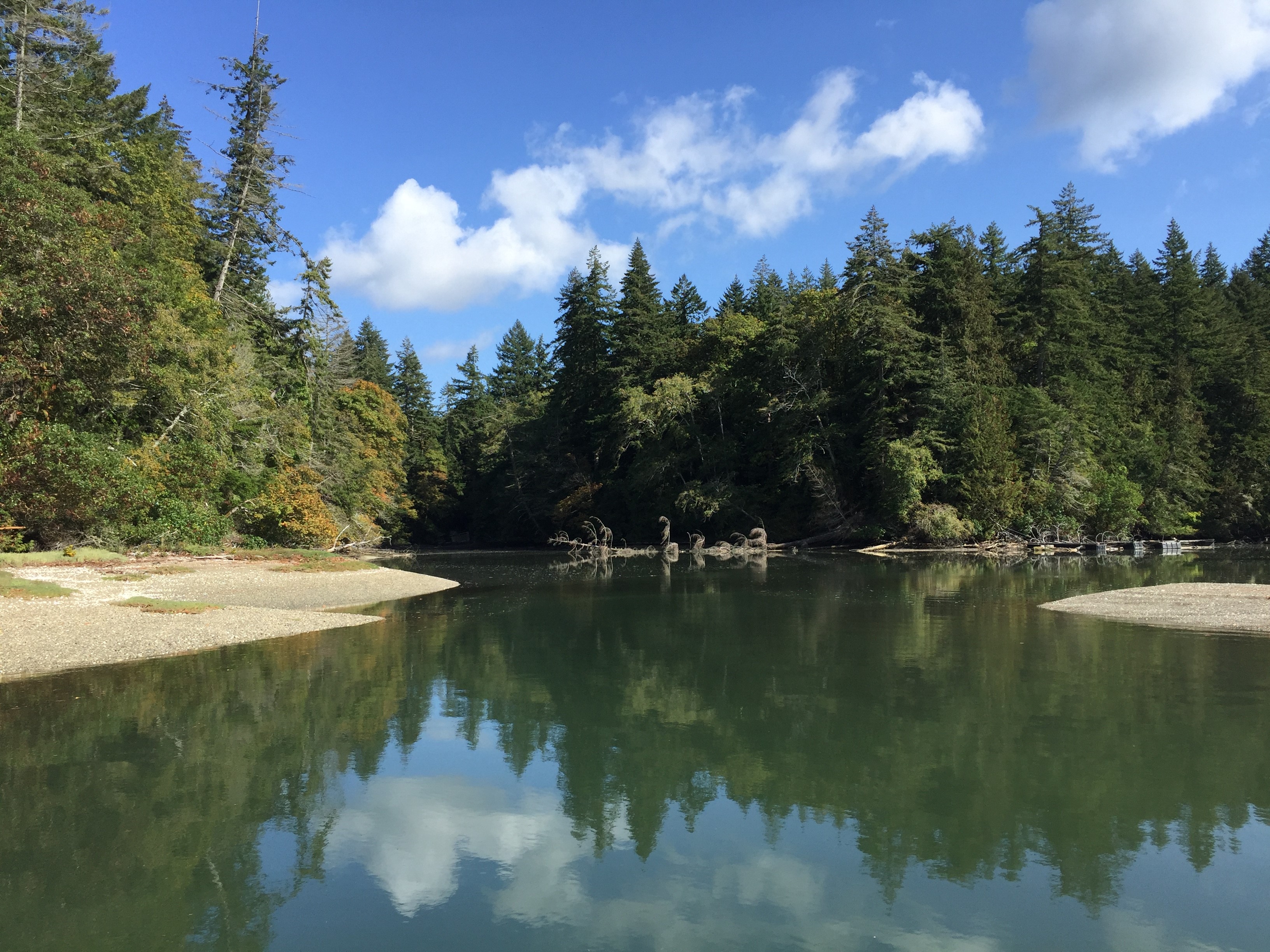 Hudson Cove Habitat Protection ($1 million)
We're working in collaboration with Capitol Land Trust to acquire a conservation easement of more than 227 acres of mostly undeveloped marine shoreline, pocket estuary, salt marsh, and forested habitat on the Steamboat Peninsula in Thurston County. The property hosts 8,500 feet of forested shoreline on Totten Inlet, a 7.8-acre pocket estuary known locally as Hudson Cove, plus 4,745 feet of perennial and seasonal streams, for a total of over 2.5 miles of marine and freshwater shoreline.
Hudson Cove provides important habitat for juvenile chinook, steelhead, and coho salmon as they seek sheltered areas in their transition to the saltwater environment, as well as spawning habitat for forage fish. In addition to feeder bluffs along much of the marine shoreline within the project site, Hudson Cove hosts salt marsh and mud flat habitat, which provide important nesting and foraging habitat for shorebirds and waterfowl.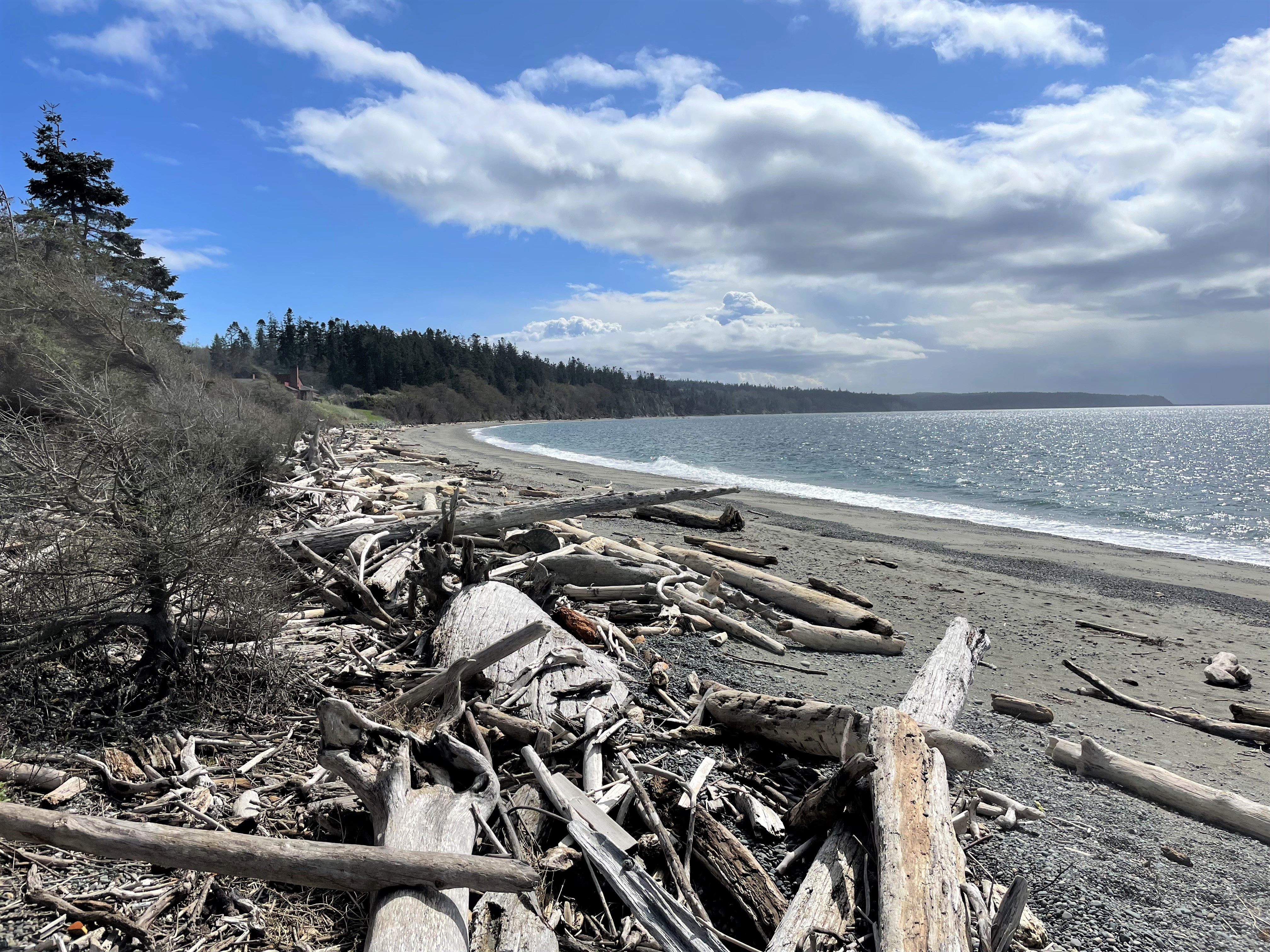 Keystone Farm and Forest Acquisition ($1 million)
This project is in partnership with the Whidbey Camano Land Trust to acquire and permanently protect 210 acres of shoreline, forest, wetlands, and field habitat along Admiralty Inlet on Whidbey Island. The project will protect 3,500 feet of shoreline and tidelands, associated feeder bluffs, kelp and eelgrass beds, 50 acres of riparian area and open field habitat, and 160 acres of coastal forest.
The property encompasses a critical nearshore salmon migration corridor along Admiralty Bay for Puget Sound salmon, including endangered chinook, threatened Hood Canal summer chum, and Endangered Species Act-listed steelhead species. It also includes habitat for protected rockfish species, as well as numerous birds and other wildlife.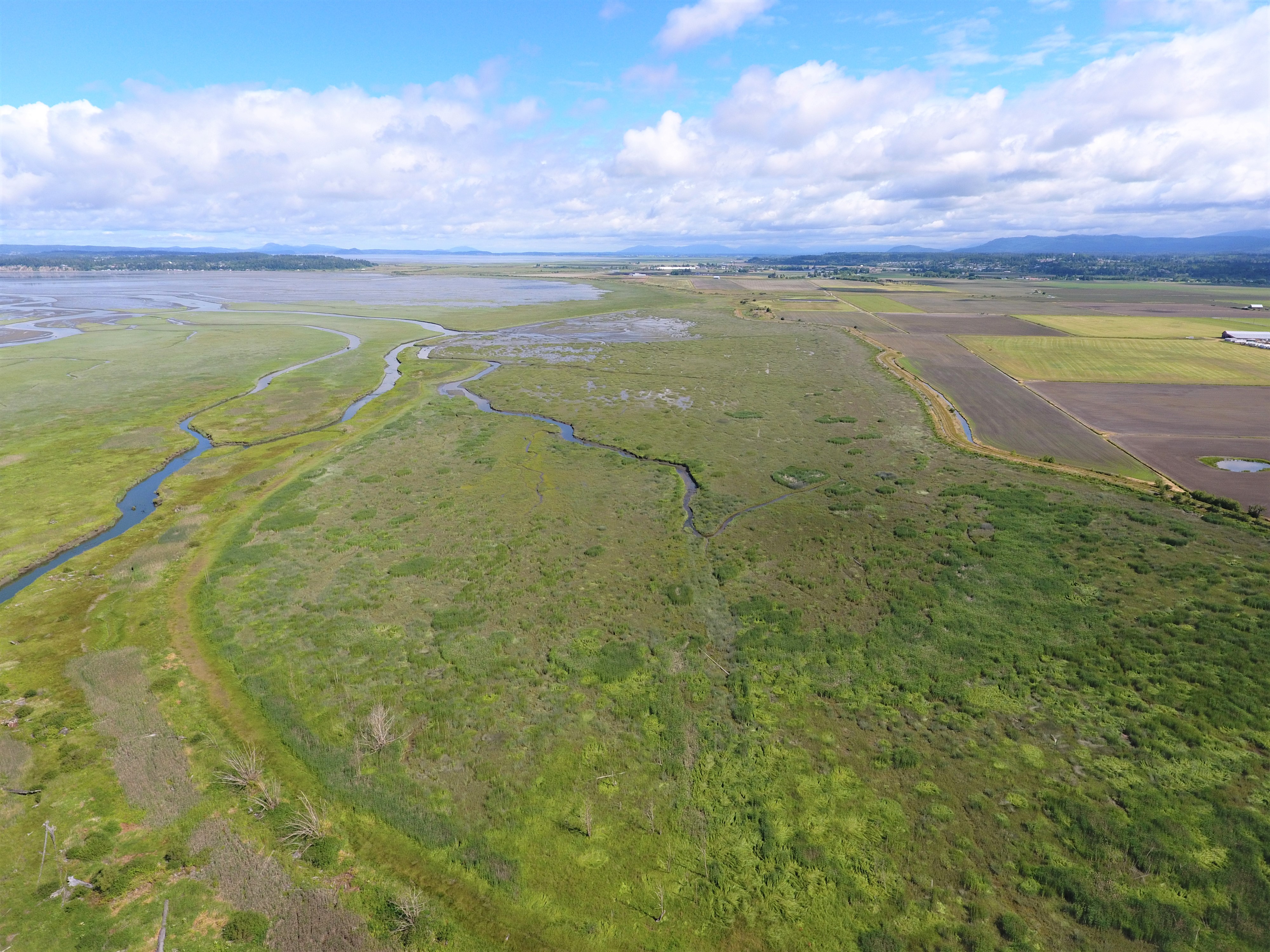 Port Susan Bay Tidal Wetland Restoration ($1 million)
We're working with The Nature Conservancy to support tidal wetland restoration work on 115 acres at the Conservancy's Port Susan Bay Preserve in the Stillaguamish Delta, south of Stanwood in Snohomish County. The Port Susan Bay Preserve encompasses estuary marsh and tidelands spanning the two distributary channels of the Stillaguamish River. The Preserve protects coastal wetlands integral to the continued support of a wide range of fish and wildlife, including salmonids, other fish species, shorebirds, waterfowl, and raptors.
Restoration will involve excavating new outlets to the bay, river distributary connections, distributary channels across the site, and an interior blind tidal network, along with creating mid- and high-marsh-zone habitat mounds.
The project aims to significantly improve estuarine habitat connectivity at a key location, creating functional linkages with adjacent conservation projects. The combined restoration work in this area could significantly increase viable habitat for Whidbey Basin salmon stocks and other species and augment climate resilience.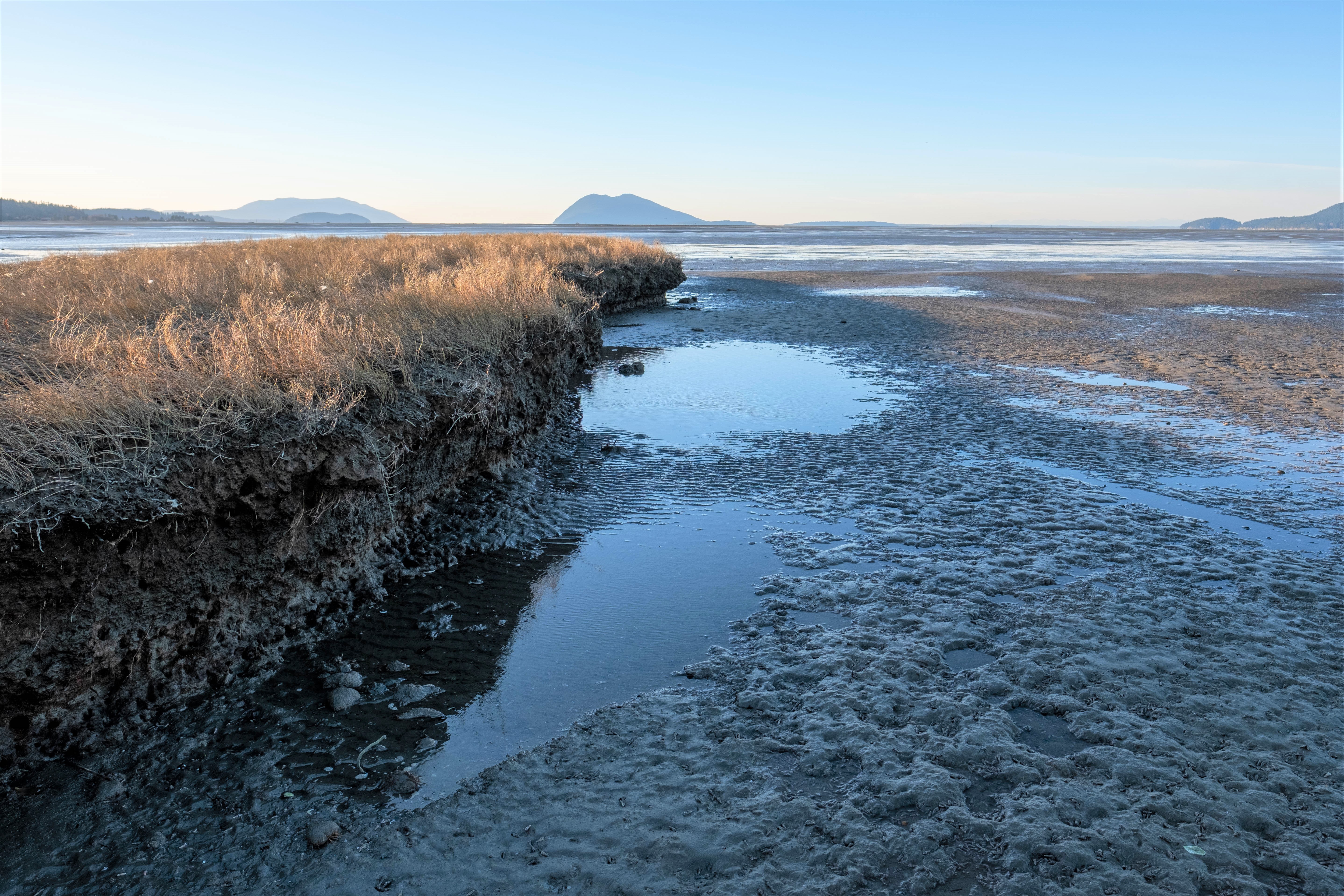 Samish Bay Coastal Protection ($1 million)
In partnership with the Skagit Land Trust, this project will acquire and permanently conserve approximately 128 acres and 7,400 feet of marine and tidal river coastline along Samish Bay in northern Skagit County. The property is surrounded on three sides by Samish Bay and the tidally influenced mouth of Edison Slough, a freshwater river. It includes a fringe of estuarine wetlands that lie waterward of a dike, especially along the slough, and tidelands extend into the bay.
The property currently supports estuarine and freshwater wetlands, coastal shoreline along a salinity gradient, and tidelands. It has approximately 1.4 miles of saltwater shoreline and 100 acres of nationally declining wetlands.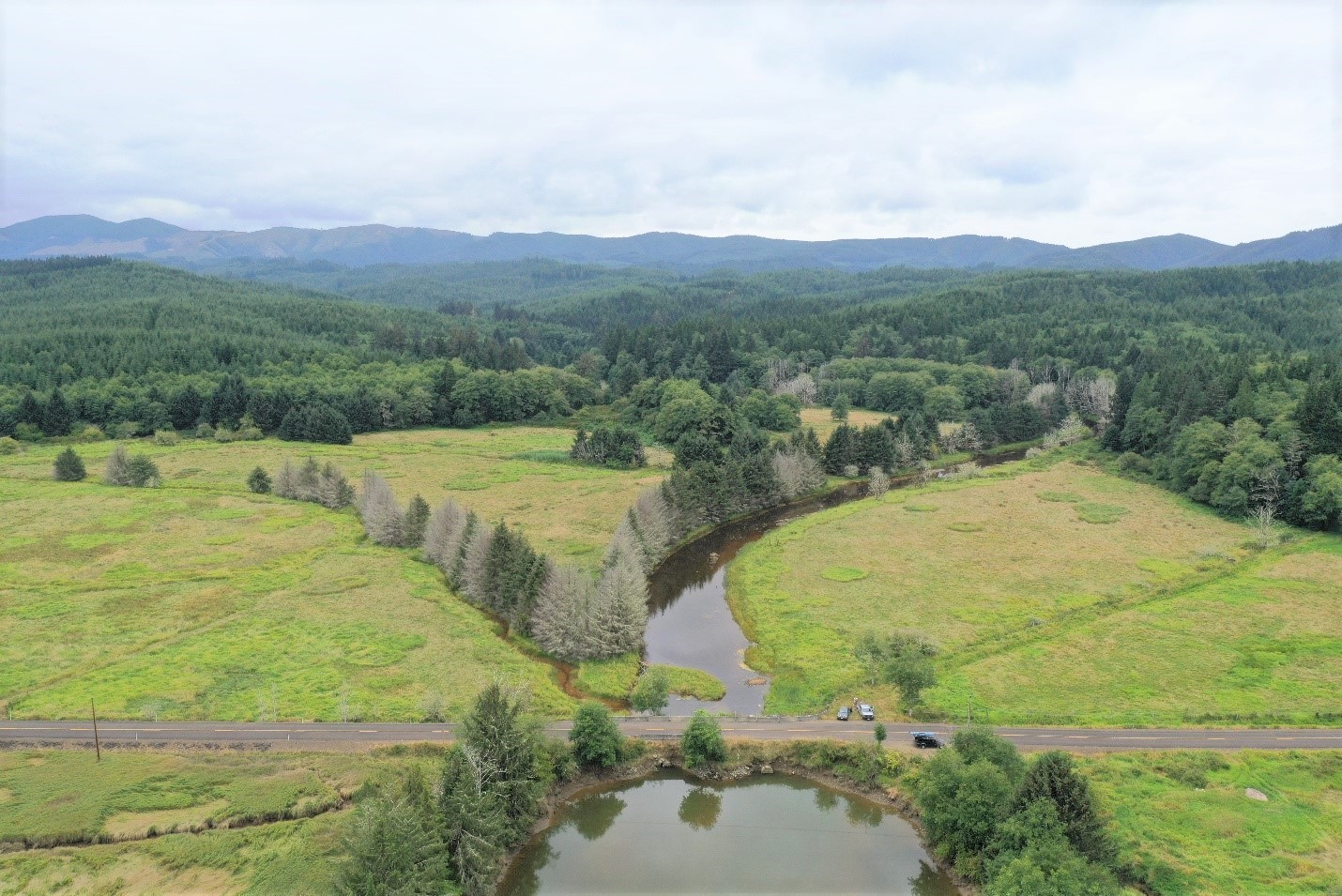 Smith Creek Tidal Habitat Restoration ($1 million)
We are partnering with the Pacific Conservation District to restore approximately 140 acres of coastal wetland habitat in Pacific County. The project will permanently restore nationally declining wetland habitat by removing a pair of tide-gated culverts and replacing them with a 100-foot bridge to restore the full tidal prism at the mouth of Smith Creek, near its confluence with the Lower Naselle River in Willapa Bay.
Tidal channels will be re-established. The project will increase connectivity and migratory access for salmonids and other estuary rearing species to foraging opportunities within 140 acres of restored intertidal habitat and to 8.7 miles of spawning habitat upstream, which is currently blocked by the tide gates. The project expands upon prior acquisition projects funded by the National Coastal Wetlands Conservation grant program, and it will complete the long-intended restoration of this critically important ecosystem.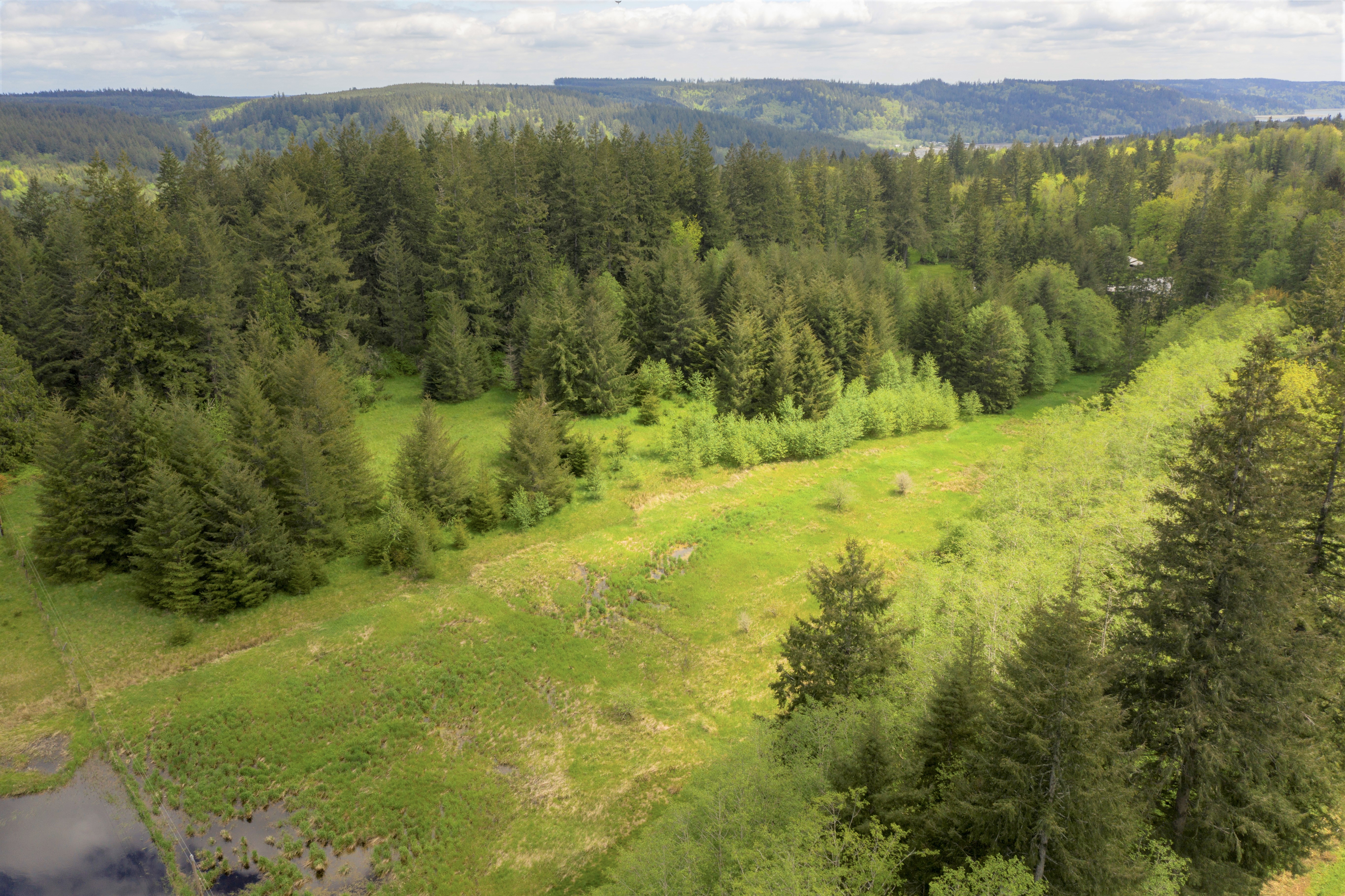 Tarboo Wildlife Preserve Acquisition and Restoration ($689,000)
In collaboration with the Northwest Watershed Institute, this project will acquire and restore 35 acres along Tarboo Creek's tributaries and wetlands as an addition to the Tarboo Wildlife Preserve in Jefferson County. The project will permanently protect a diversity of wetlands, streams, and mature forest that provide habitat for a diversity of at-risk birds and wildlife. Three acres of wetlands with invasive reed canary grass will also be restored by the Institute and volunteers during educational events.
The project will safeguard habitat and water quality in downstream Tarboo Creek and Dabob Bay for at-risk aquatic species, including steelhead, chinook salmon, coho salmon, coastal cutthroat trout, and western brook lamprey.
Related links
Contact information
Heather Kapust
National Coastal Wetlands Conservation Grant Manager
heather.kapust@ecy.wa.gov
360-819-3469