WALLA WALLA –
In an effort to better understand groundwater in the Walla Walla Basin, the US Geological Survey (USGS) will begin taking an inventory of wells on the Washington side of the basin beginning April 12, 2021.
The data is needed to better understand how groundwater moves between the states of Oregon and Washington. More information is needed on the Washington side of the bi-state watershed to help efforts to adopt a 30-year water management plan under the Walla Walla 2050 project.
"Oregon has done a lot of work on the Oregon side, Washington has done quite a bit of work on the Washington side, but now it's time for us to really come together and manage the basin in a way that's whole," said Brook Beeler, Washington Department of Ecology's Eastern Regional Director.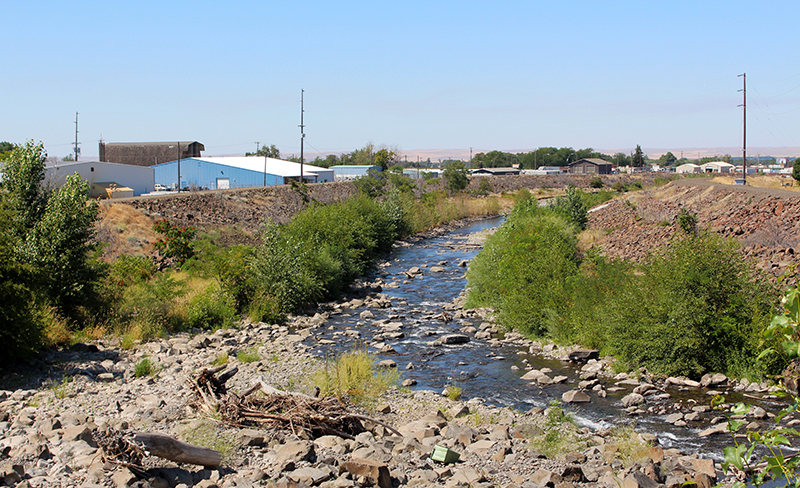 Conducting a comprehensive inventory of existing wells in Washington will allow USGS to collect valuable data needed to analyze current groundwater conditions and provide well owners information about their own water supplies.
"We're hoping landowners will participate in this important study so we can efficiently measure and monitor existing wells. Otherwise, gaining this data would require drilling hundreds of new wells, which is largely cost-prohibitive." explained Rick Dinicola, associate director of the USGS Washington Water Science Center in Tacoma.
If you are a well owner in Washington within the Walla Walla Basin, please consider participating in this inventory. According to USGS project manager Elisabeth Fasser, this inventory will involve USGS staff locating existing water wells and measuring the depth to water in each well.
Visits would last about 30 minutes and COVID-19 safety precautions and guidelines will be followed. "The more wells and data we can collect, the better the overall assessment of Walla Walla groundwater will be," Fasser explained.
Please email Elisabeth Fasser at efasser@usgs.gov or call 970-531-2653, or Sarah Dunn at sdunn@usgs.gov or call 206-790-8045, for more information and to register your participation.
In September, an Ecology blog described how a group of water interests are seeking solutions in the Walla Walla River Basin, a 1,700 square-mile watershed that straddles the invisible boundary between Southeast Washington and Northeast Oregon.
Both sides of the border have struggled to meet water needs, especially during peak summertime demand. And while both states have taken steps to address water management over the past several years, water levels continue to decline.
The Walla Walla Water 2050 initiative, is seeking to develop an integrated approach to water management by bringing together tribes, agriculture and environmental interest groups, as well as local, state, and federal governments.
Working with the United States Geological Survey, the bi-state coalition hopes to better understand how groundwater and surface water interact in the basin, giving policy makers a solid scientific foundation to stand on for future decision making