Truck crashes, oil spills, and drug labs might all play into a day's work for Ecology's Spill Response Team.
Since it was established in the early 1990s, the Spills Program has grown into a comprehensive agency focused on preventing hazardous spills to Washington's waters and land while planning for and responding to them when they happen.
For more than a decade, Eastern Washington response supervisor Sam Hunn has been part of the team that battles spills, inspects chemical storage and transport facilities, and cleans up a range of contaminated sites east of the Cascades. Among the most common calls he gets are truck wrecks, which often spill diesel or other fuels across the road or into nearby waterways. Hunn says while many people may consider working with toxic chemicals to be his main job hazard, he's much more wary about working on the shoulder of a busy highway.
"When you're confident in your equipment and your training, then you're confident working in [toxic] environments and you can mitigate that risk," he said. "You can't mitigate what other people are doing on the roadway."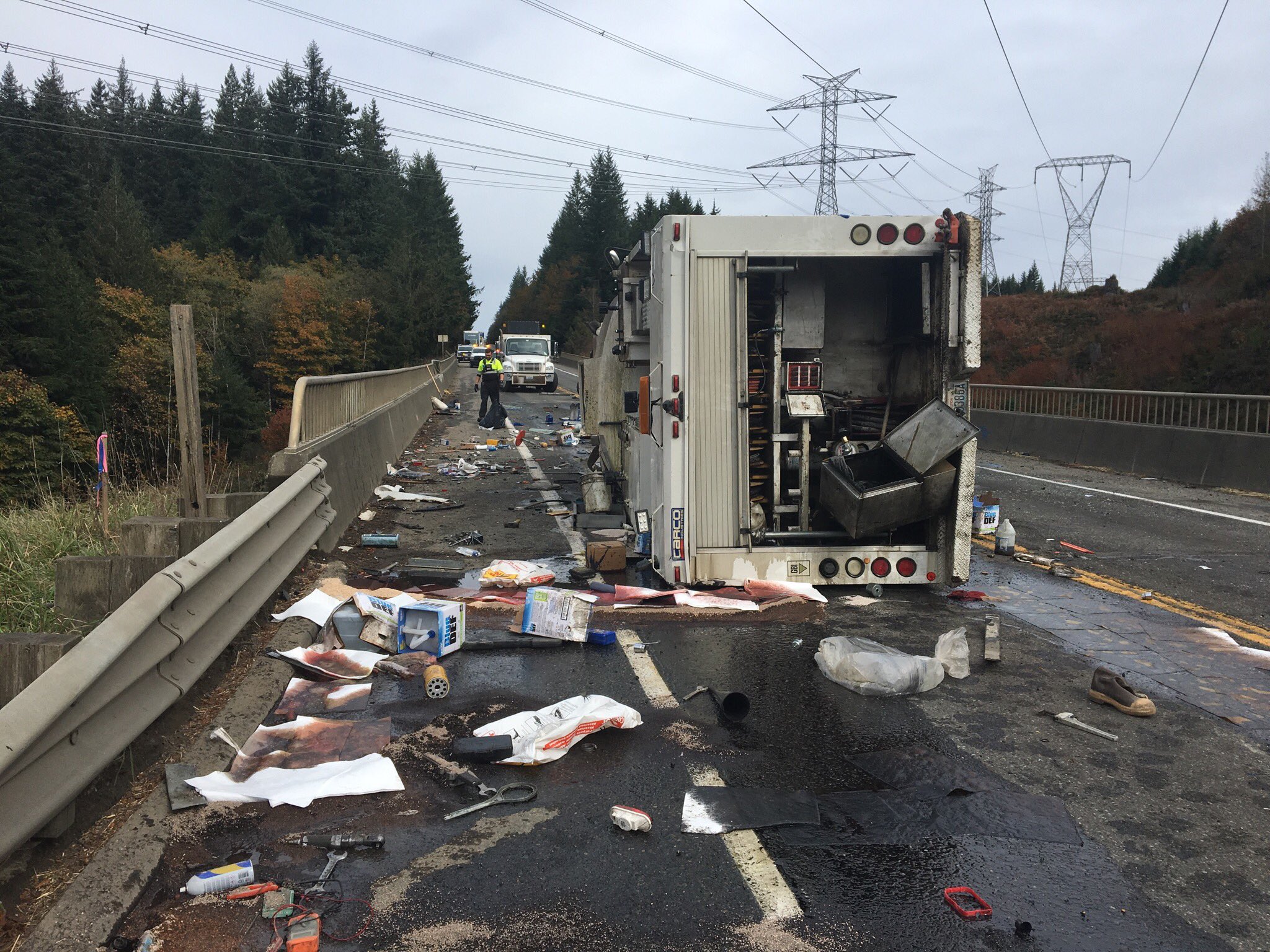 Drug labs are another frequent worksite for Hunn and his team.
In the late 1990s, when methamphetamines were rampant, the Washington Legislature tasked Ecology with removing hazardous materials from illegal drug sites. The Spills team has since accompanied law enforcement to help them avoid hazards and to remove wastes that could impact human health or the environment.
These days, meth labs have been outpaced in this region by illicit opioids and non-licensed cannabis production. At marijuana grows, responders find a lot of nasty pesticides, such as fumigant pellets contained in what often resemble ordinary aluminum water bottles.
"If you open up the cap on the top, then humidity from the atmosphere will react with those pellets and create phosphine gas," Hunn said. "It's a great fumigant for rodents, but out there in the middle of nowhere, we don't want that impacting wildlife, we don't want that impacting people that may be hiking through that area."
Important work
Being a part of the response community, both inside and outside of Ecology, is a big part of what Hunn loves about his work, which can at times be daunting. He points back to 2014, when Ecology responders from across the state joined local residents, firefighters, police, the National Guard and others to confront the aftermath of the Oso landslide.
"It was a story about human tragedy as well as well as the environment, and being able to go there and help provide benefit to both — it was heavy and it was incredibly rewarding at the same time," he said. "We had the opportunity to help them collect the hazardous materials and get that stuff out of there, to help reduce exposure to that stuff for the community and first responders. That really impacted me from the standpoint of reinforcing the importance of what we do."
Learn more at ecology.wa.gov/SpillsProgram.