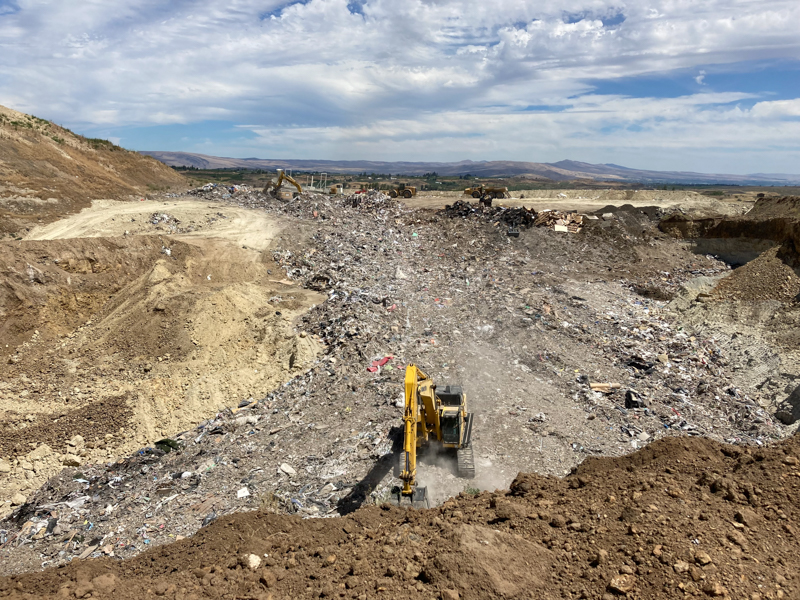 At Ecology, our job is to protect clean air, drinkable water, and healthy places to live. To meet those goals, we collect data for environmental investigations. That information helps us address environmental concerns that threaten our quality of life.
One place we're doing that is in Yakima, where we're looking into potential contamination at the Anderson Landfill.
As a critical part of the investigation, we want you to weigh in. Your comments will ensure we fully understand the problem and keep you involved as we decide what cleanup may be needed at the landfill.
Learn more about the site and see previous environmental investigations.
Comment on our investigation by March 30
We developed a formal agreement with DTG Recycle, the company that owns the landfill. Called an agreed order, the agreement requires a limited investigation into air and water contamination near the site.
If you live in Yakima or near the Anderson Landfill, we want your feedback. Leave us a comment or attend our upcoming public meeting.
After March 30, we'll review all the comments we receive and use them to make decisions about the investigation and cleanup.
View the agreed order and submit a comment using our online form.
Or mail a comment to:
Luke LeMond
Site Manager
1250 W Alder Street
Union Gap, WA 98903-0009
Attend our online public meeting on March 15 at 4 p.m.
We are holding a virtual public meeting March 15 at 4 p.m. We'll go over how agreed orders are used to clean up sites. We'll also provide specific information about the landfill and what we hope to achieve.
If you need a call-in option with audio only, please contact us at 509-575-2490.
Why we are investigating the Anderson Landfill
Operating since the 1990s, the Anderson Landfill is permitted under the Yakima Health District to accept construction waste. Our role under an agreed order is to investigate environmental concerns at the site and, if called for after the investigation, outline a cleanup plan.
The landfill was purchased by DTG Recycle in 2019. It is an unlined facility with no barrier in place to protect groundwater. Our investigation will tell us if there is any risk to drinking water around the site.
People living near the landfill have raised concerns about odors and vapor plumes. DTG Recycle gathered air samples showing unsafe levels of several harmful chemicals, including benzene, naphthalene, and volatile organic compounds. Used in petroleum and plastics products, as well as solvents and other household products, exposure to these chemicals can threaten human health.
How your feedback helps
We need more data to determine what actions are necessary to protect human health and the environment near the landfill.
Your input will help guide a thorough investigation to gather those data and determine what we should do next. Depending on our findings, the site may require cleanup to ensure air, drinking water, and soil are all safe for workers, the public, and the environment.
Your input matters! Please leave us a comment by March 30.