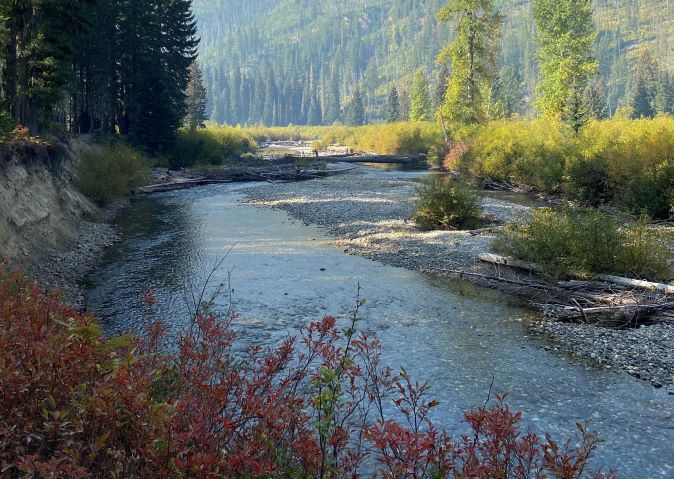 Washington's approximately 28,000 miles of river, lake, and marine shorelines are getting a protective boost. We are awarding $3 million in competitive grants to 21 cities and counties across the state to help them safeguard their local shorelines.
The grants are designed to support local shoreline planning efforts such as:
Building climate change resiliency
Improving access to public shorelines
Understanding how river channels migrate over time
Monitoring shoreline permitting
Updating environmental restoration plans
State law and regulations mandate that Washington cannot lose the important functions shorelines provide such as supporting water-dependent uses, controlling stormwater and erosion, filtering surface water runoff, providing habitat for fish and wildlife including salmon, and allowing access to public areas where land and water meet.
Climate change resiliency
While the maximum grant award is $250,000, two counties are receiving two separate grants. Grays Harbor County, for example, is getting $130,000 to conduct a vulnerability and risk assessment to identify potential impacts from sea level rise.
In Puget Sound and on the Pacific coast, seven other jurisdictions are using state grants to build resiliency to rising sea levels and other climate change-driven events such as storm surges during higher-than-average tides.
River channel migration
Grays Harbor County is also receiving $82,500 to study how local river channels meander and change over time. Mapping how river channels migrate will help the county better protect and manage its river shoreline areas.
Chelan ($221,446) and Clallam ($197,131) counties will also study how local river channels migrate. Chelan County will assess the lower Wenatchee River and Nason Creek, while Clallam County will produce channel migration maps for the lower Elwha River.
Environmental functions
Other jurisdictions will use grant funding to help monitor shoreline conditions to protect their integrity. Benton County, for instance, will use $145,000 to monitor and manage the ecological functions of its shorelines, including reviewing permitted development and restoration projects. Together, Garfield, Asotin, and Columbia counties are getting $165,000, and Grant County is receiving $160,000 for similar tasks.
Public access
Finally, Rock Island ($40,282), North Bend ($100,00), and Washougal ($175,000) will use grant funding to enhance public access to their shoreline areas. Rock Island, for example, will evaluate and identify safe public access points for water-related recreation to increase recreational opportunities and public access to publicly-owned areas of the shoreline.
We posted a complete list of individual shoreline grant awards.