Become a WCC crew supervisor
Are you looking for an exciting opportunity to work outdoors and help preserve and enhance Washington's environment? Then this job is for you!
Our Washington Conservation Corps (WCC) crew supervisors mentor a crew of five AmeriCorps members (young adults and military veterans) as they develop environmental field skills in a team setting. In exchange, our supervisors develop their own skills through a variety of certifications such as Hazwoper, Pesticide Applicator, Wildland Firefighting, and Wilderness First Responder, along with opportunities in leadership and project management.
If you have strong communication skills, demonstrated mentorship experience, and knowledge of environmental restoration and enhancement, we encourage you to apply for our crew supervisor positions.
---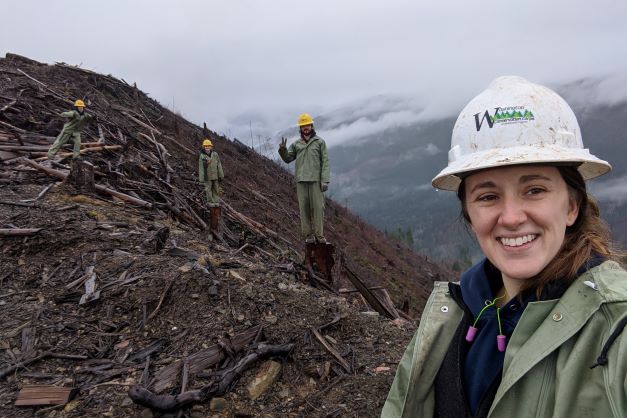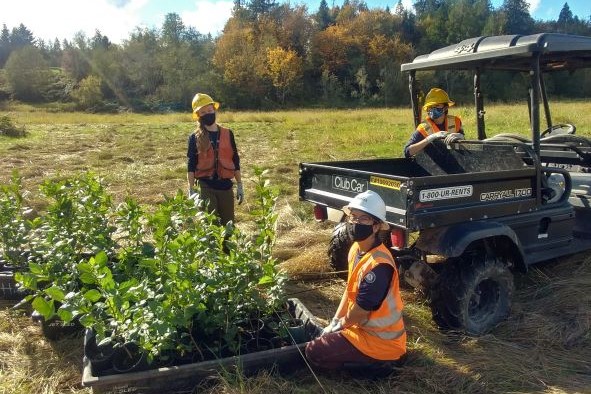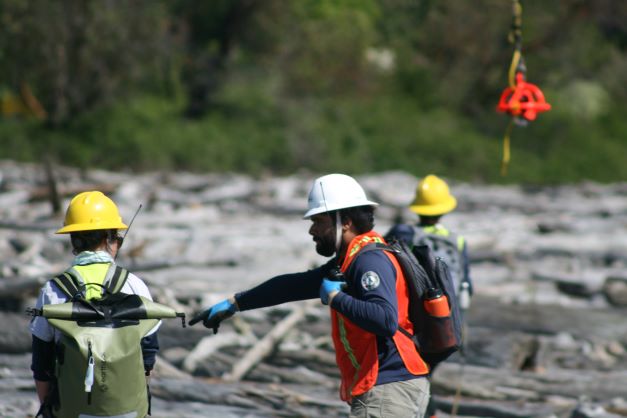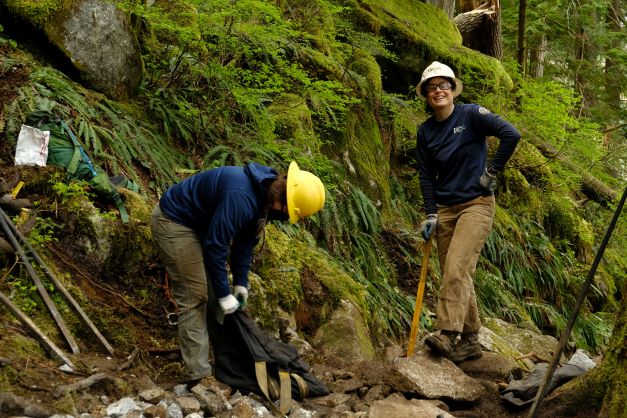 Supervisor positions — continually accepting applications in all regions!
We are continually recruiting for crew supervisors across the state. Create or update your application now, as we use this eligibility pool when vacancies occur.
A position could open at any time. It is to your advantage to apply as soon as possible!
Joining Ecology means becoming a part of a team that is committed to protecting and restoring Washington state's environment.
The WCC Crew Supervisor 1 is a full-time position within Ecology and has a salary range of $43,428 to $58,104* annually. In addition, Washington state offers one of the most competitive benefits packages in the nation along with a strong commitment to work/life balance. WCC crew supervisors receive paid holidays, paid training, sick leave, medical/vision/dental, retirement,** and annual leave. Benefits are further outlined in the application.

*Supervisors hired into a King County based position will recieve a 5% premium pay increase due to its location in King County.
**Some benefits are dependent on duration of project position.
Qualifications
An associate's degree in Environmental Science or Studies, Forestry, or a closely related field, and one (1) year of experience as a WCC crew member or work that includes emergency response to natural disasters, hazardous spills, firefighting, and/or habitat restoration.
OR
Satisfactory completion of a two-year Forest Technology Vocational Program and one (1) year of WCC field experience.
OR
Three (3) years of experience equivalent to WCC field work, young adult mentorship, or leadership.
Qualifying military experience can substitute, year for year, for field experience.
Requirements
Applicants must possess a Washington state driver's license and provide a driver's license abstract upon hire.
Applicants must NOT be registered, or required to register, with the National Sex Offender Public Registry.
Eligible candidates will undergo a National Service criminal history check prior to service (includes state repositories, National Sex Offender Registry, and FBI).