WCC field crew positions
On a Washington Conservation Corps (WCC) field crew, you play a vital role in protecting and restoring Washington's environment while gaining a deeper appreciation of the natural world and building career skills that will last a lifetime. WCC supports more than 50 field crews around the state, each serving on a unique variety of conservation projects. Our crew members serve alongside four AmeriCorps members and one crew supervisor.
Crew members serve outdoors — rain or shine — across Washington's beautiful public lands while making a positive impact on the environment. Project examples include building and improving trails, removing invasive species, constructing livestock fencing, restoring in-stream habitat, removing marine debris, installing native plants, upgrading campgrounds, and more.
On all our crews, we prioritize hands-on training in the field and opportunities for professional development and networking. Members learn about local ecology, plant identification, restoration techniques, natural resource management, and tool safety while engaging with a wide variety of conservation professionals from our government and nonprofit partners. We emphasize teamwork and leadership through our crew roles and provide opportunities for growth through our assistant supervisor positions. As an 11-month or nine-month member, you will also receive two weeks of professionally taught, career-transferable trainings, including certificate courses such as wilderness first responder and hazardous waste operator.
We offer three types of field crews: restoration crews, trail crews, and spike crews. Read more about each crew type below, and learn how you can join the WCC!
---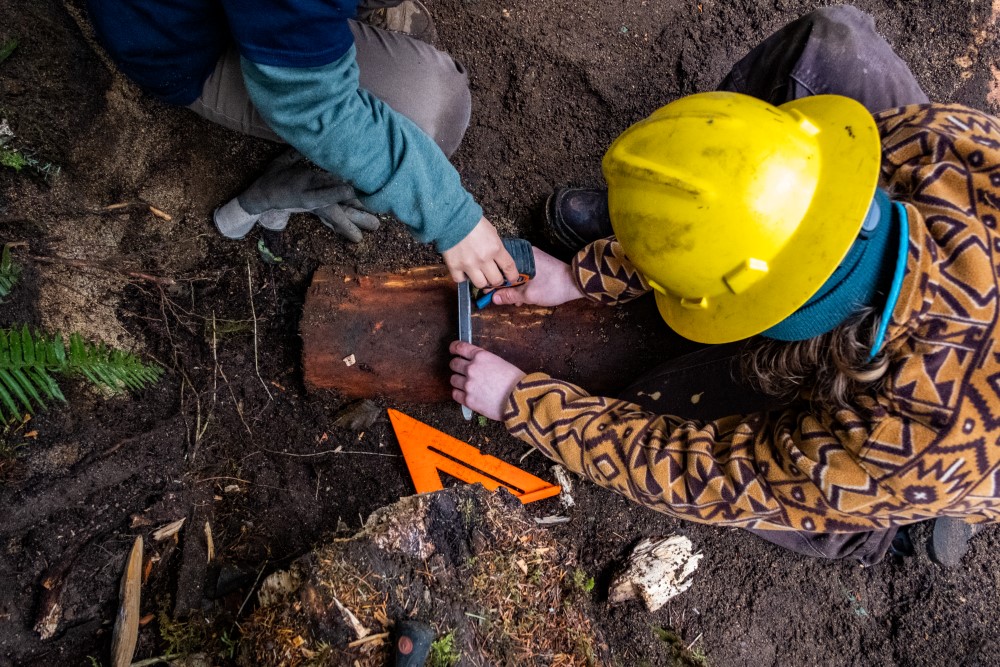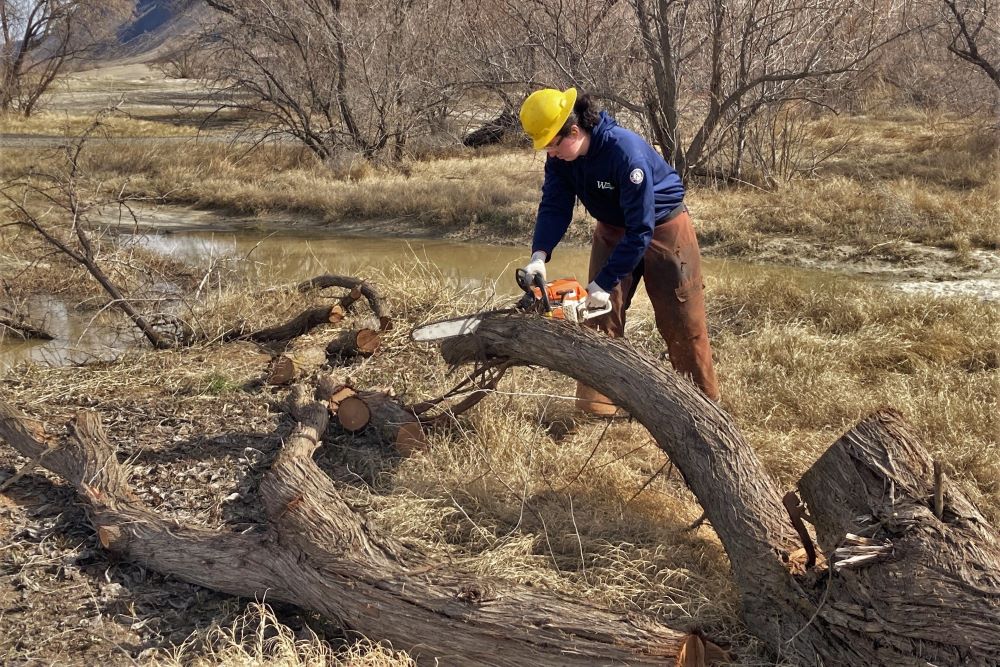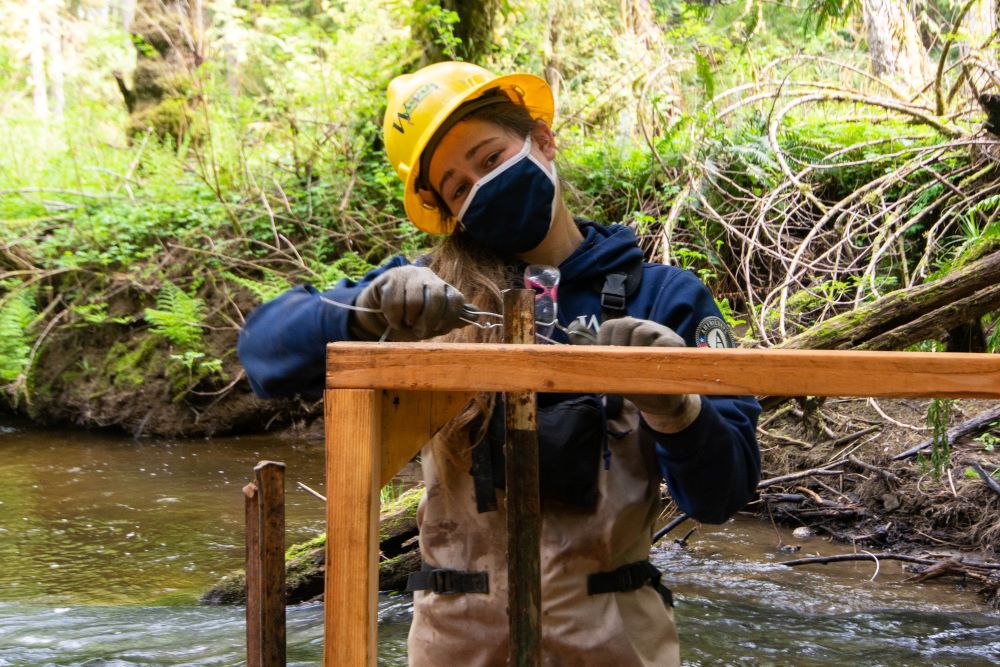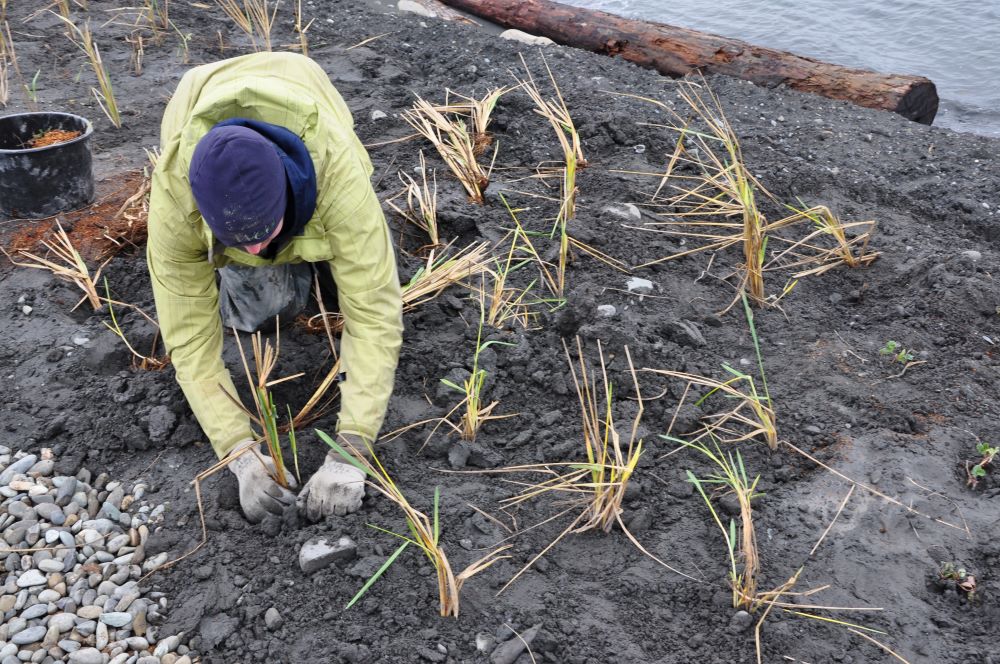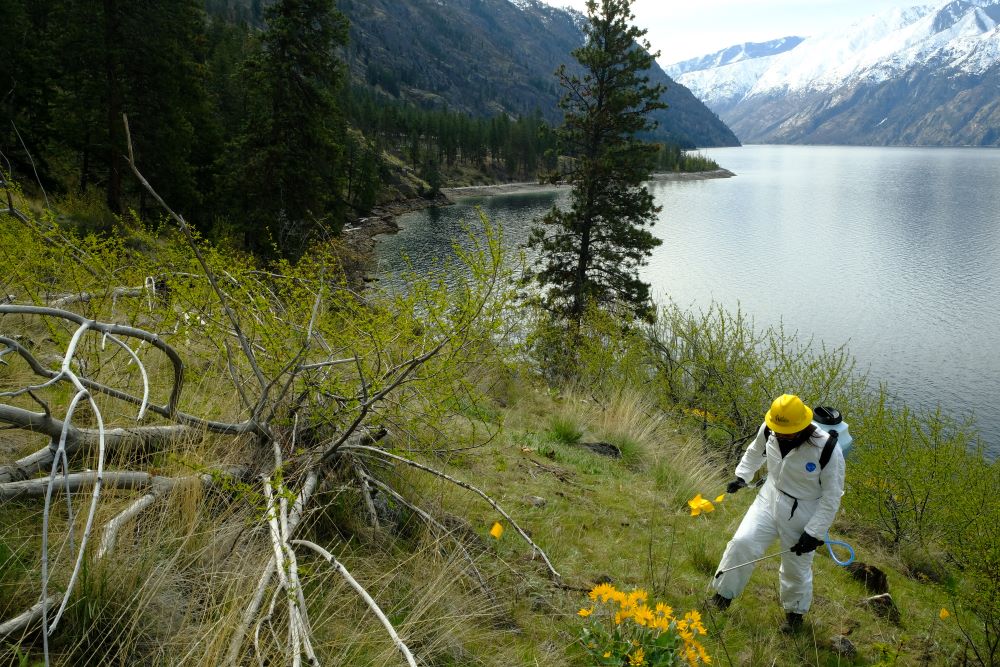 Our restoration crews improve habitats for fish and wildlife. Typical projects include:
Planting native trees and shrubs along rivers and streams
Removing invasive species
Implementing erosion control techniques
Participating in salmon recovery projects
Establishing in-stream structures and channels
Constructing livestock exclusionary fencing
Collecting marine debris from coastal beaches
Spike crews travel around the state to complete short-term projects, known as "spikes," for our partners. Spike crew projects may vary monthly and even weekly and involve a wide variety of restoration and trail projects. Typical projects include:
Restoring habitat
Implementing erosion control techniques
Establisihing in-stream structures and channels
Improving recreational trails
Building bridges and boardwalks
Constructing livestock exclusionary fencing
Spike crews have a designated meet-up location and travel to the project location together in a WCC truck. Depending on the project, typical spikes are either four-day (Monday-Thursday) or eight-day (Thursday-Thursday).
Our trail crews collaborate with city, county, state, and national parks and forests to improve outdoor recreation opportunities for the public. Typical projects involve:
Constructing or improving recreational trails
Building bridges and boardwalks
Upgrading campgrounds
Installing environmental education facilities
When weather or access prevents trail projects, trail crews may support restoration projects
Note on backcountry projects: Backcountry trail crews have a designated meet-up location and travel to the project location together in a WCC truck. From there, crews often hike several miles to establish camp, where they stay four to eight days (WCC calls these "spikes"). Backcountry trail projects occur throughout the spring and summer — weather permitting — and typically involve a heavy amount of camping. These are rigorous assignments, so be ready to hike on uneven and rocky terrain while carrying tools and personal gear. You'll use a variety of hand tools, such as shovels and saws, for 10 hours a day, up to eight days at a time.