Resources for underground storage tank owners & operators

Updated Underground Storage Tank rule takes effect Nov. 24, 2023
The legislature recently passed a law directing the Pollution Liability Insurance Agency (PLIA) to establish and run a new state financial assurance program for UST owners and operators. Ecology updated our underground storage tank regulations to allow for this new program. The changes take effect Nov. 24, 2023.
To learn more about the new financial assurance option, visit PLIA's rulemaking page. To learn more about Ecology's rulemaking, visit our WAC 173-360A rulemaking page.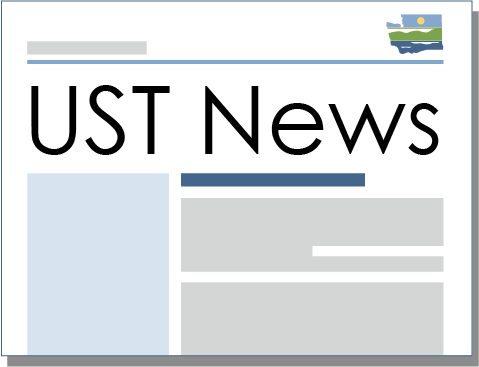 Proper underground storage tank (UST) operation & maintenance can help prevent leaks, which protects the environment and the value of your property. Operators must be certified through an Ecology-approved training program. Ecology inspects tank systems at least every three years.
Be sure to check with the city and county authorities where your tank is located to find out if there are other requirements for your USTs.
---
Forms to submit to Ecology
Forms and checklists to keep on site

Related links