Puget Sound nearshore
Stormwater Action Monitoring (SAM) conducts status and trend monitoring in Western Washington streams and nearshore marine waters.
---
Study goals
Stakeholders — including municipal stormwater permittees — in Western Washington want to know the current status of Puget Sound nearshore health. They also want to know if stormwater management actions are collectively protecting and recovering nearshore habitat and wildlife.
Study design
Puget nearshore monitoring studies follow probabilistic survey design. Randomly selected sites are located in the Puget Sound nearshore along urban growth area shorelines – areas presumed to be most affected by stormwater runoff. Since the first three monitorings in 2014 - 2020, the study design was expanded beyond just the UGA to the entire nearshore and stratified to better answer regional status and trend questions.
Mussels, filter feeders, are a good tool to measure the extent of pollutants present in the nearshore. The objectives of the SAM Mussel Monitoring survey are to; 1) characterize the spatial extent of contamination to which nearshore biota residing inside the UGA sampling frame may be exposed, and 2) track changes in tissue contamination over time inside the UGA sampling frame. A total of 33 randomly selected sites with three least-disturbed sites across the whole Puget Sound nearshore and three baseline samples are monitored biannually.
Study findings
The winter 2019/2020 monitoring survey was the third survey under this 'UGA' study design and provides the first opportunity to evaluate changes in contamination of nearshore biota residing inside the urban growth areas (UGAs) of Puget Sound. The other two surveys were conducted in winters of 2015/2016 and 2017/2018. Over the course of the 4 years from 2015-2020:
The spatial extent of the impacted urban nearshore remains unchanged in Puget Sound; polycyclinc aromatic hydrocarbons (PAHs), polychlorinated biphenyls (PCBs), and polybrominated diphenyl ethers (PBDEs) are correlated with the urban metrics, such as the percentage of impervious surface cover in the region.
PAHs, PBDEs, and DDTs had significantly lower central tendency concentrations in mussels from this third survey (2019-20) than the prior two surveys.
PCB accumulation appears to be spatially gradual throughout the UGA shoreline, without attributable hot spots across the UGA. In contrast, PAHs contamination is relatively low in the study area with a few high contamination sites, possibly indicating point sources.
The declining PBDEs concentrations but stable PCBs concentrations were congruent with the temporal pattern in two other WDFW-TBiOS indicator species.
This represents the final survey under the 'UGA design' and all future SAM mussel monitoring surveys will be done under the new design that expands the nearshore study frame from UGA's only to the entire Puget Sound nearshore. The 2021-22 survey will include a subset of the sites (15) sampled under this 'UGA design' to track changes in these locations.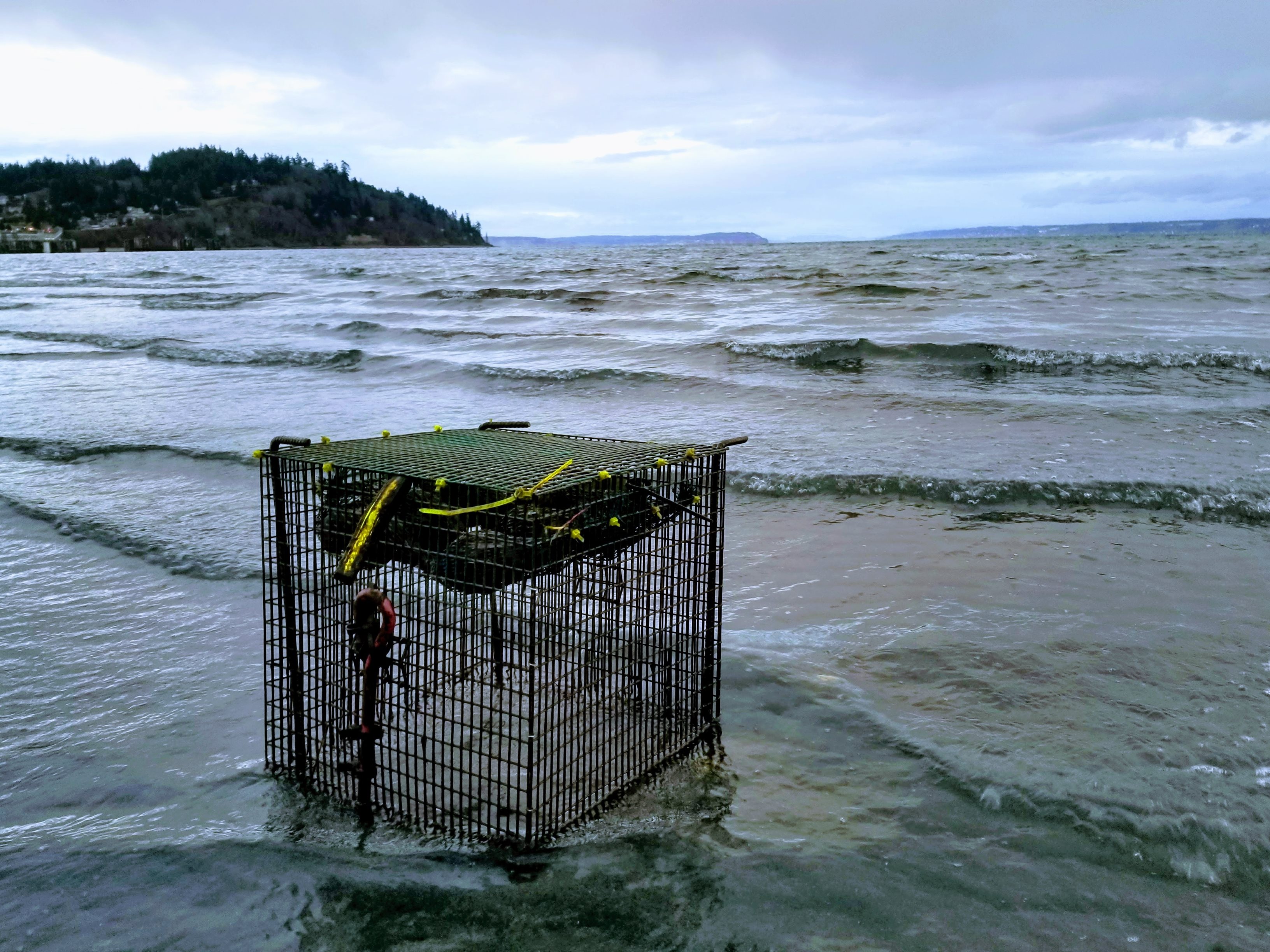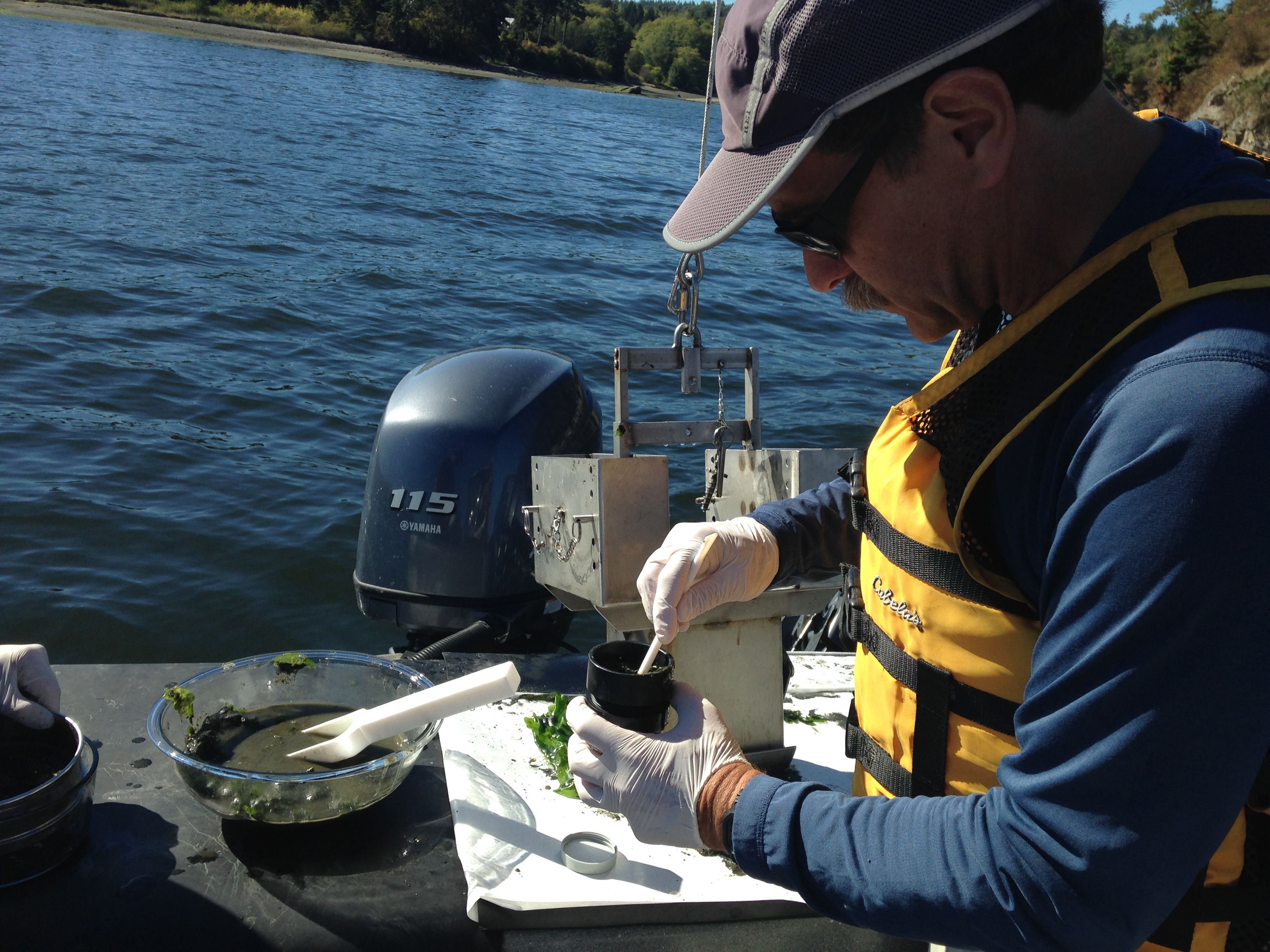 On-going study contract details
Completed studies list