Watershed health monitoring
Our Watershed Health Monitoring program samples randomly selected streams and rivers across the state. This allows us to obtain a consistent and objective picture of biological, chemical, and habitat conditions. Sampling data also allow us to track trends. The program is designed to answer questions about the overall condition of watersheds.

Since 2009, we've been collecting data on river and stream health among eight regions, statewide. These Watershed Health Status and Trends Regions are the Puget Sound, Coastal, Lower Columbia, Mid-Columbia, Upper Columbia, Snake, Northeastern Washington, and Unlisted regions. We have now been to each region at least twice and can describe some trends.
---
Our work focuses on the health of the watersheds. Healthy watersheds support the natural environment, communities, and the economy. We monitor watershed health by studying indicators of river and stream biological conditions. This includes meaures of species composition, physical habitat,and water quality. We follow strict measurement, quality-control, data-management, review, and validation procedures to gain an accurate picture of watershed health.
Monitoring plans and schedules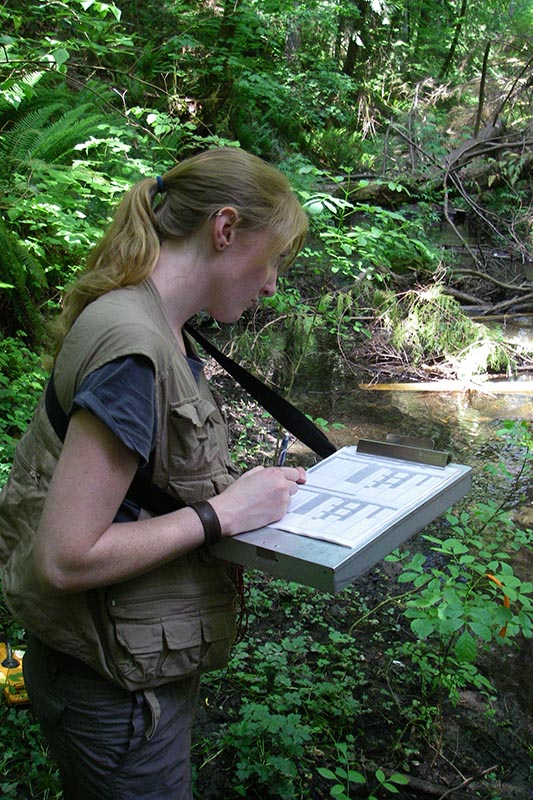 We sample eight regions across the state on a rotating basis. During 2023, we plan to sample 50 streams and rivers in the Lower Columbia region between July 1 and Oct. 15. We previously sampled this region in 2010 and 2014.
Focus on: Lower Columbia Streams Survey 2023 describes this year's sampling project.
Sampling schedules explains the monitoring-sites rotation, sample design, and contains the latest Candidate Site List.
Previous monitoring explains where we sampled during past seasons.
Methods and reports
We also offer services to the public and to other researchers for objectively assessing watershed health. These include standard protocols for monitoring rivers and streams and training on these protocols, the Washington Master Sample site set, and the WHMWeb database for securely managing stream-habitat data.
Watershed Health reports include: