Per- and polyfluoroalkyl substances (PFAS)
We work with the Department of Health — along with industry and environmental stakeholders and community organizations — to identify and take actions to phase out the use, release, and exposure to PFAS in Washington. To guide this work, we developed a chemical action plan, which recommends actions to address PFAS.
PFAS are found in a wide variety of personal, consumer, and industrial products.
What are PFAS compounds?
PFAS are a large group of perfluoroalkyl and polyfluoroalkyl substances. These manufactured chemicals never disappear from the environment, which is why they are called "forever chemicals." Some of them build up in people and the environment.
They are used in:
How does PFAS get into the environment?
PFAS are water soluble and highly mobile. They can easily contaminate groundwater and can be hard to filter out. Since these substances don't break down naturally, our exposure to PFAS could continue for hundreds or thousands of years.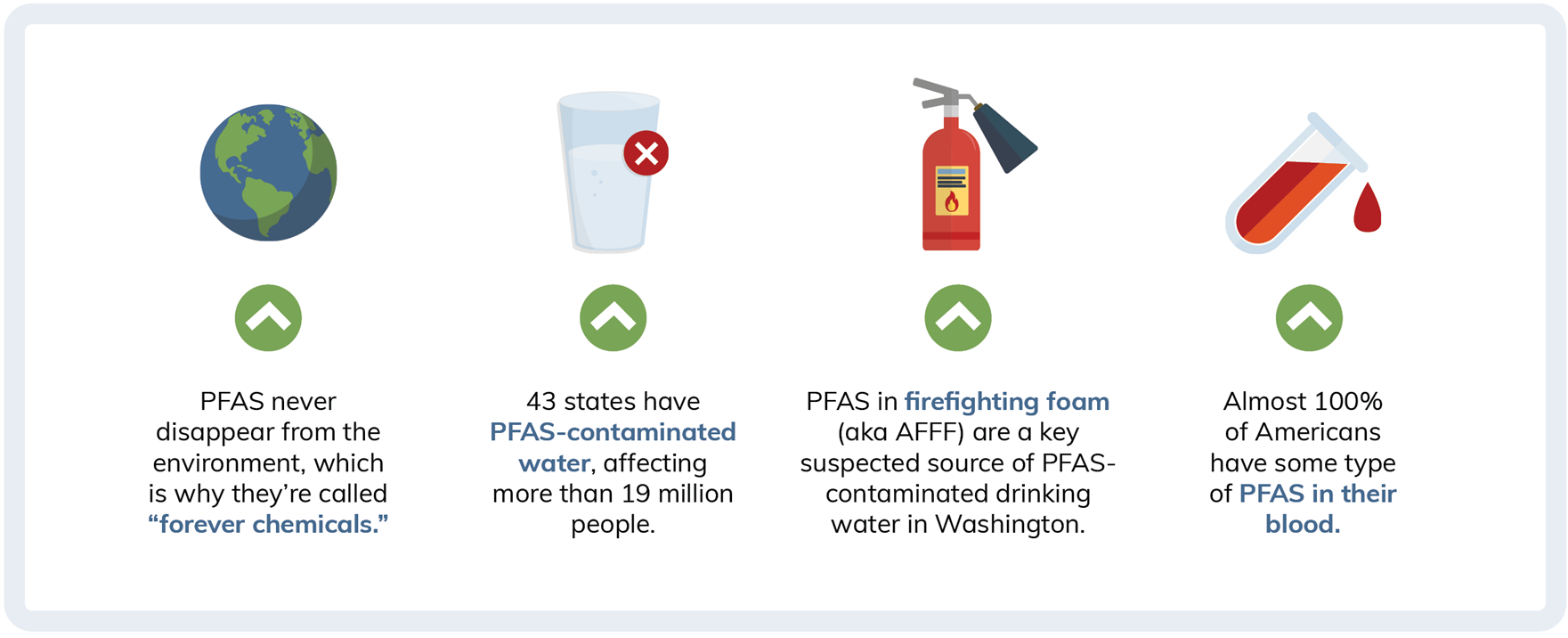 What products contain PFAS?

The following are examples of consumer and industrial products that can contain PFAS:
Stain- and water-resistant textiles (outdoor and upholstered furniture, carpets, and clothing)
Nonstick cookware
Waterproof apparel (shoes, clothing, upholstery, and mattresses)
Cleaning products, paints, and sealers that penetrate into rough surfaces or promote a smooth finish
Firefighting foam used to fight fuel-based fires
Grease and waterproof coatings on food packaging (such as popcorn bags, fast food wrappers, and takeout containers)
Coated paper products
Engineered coatings used in semiconductor production
Surfaces in food processing equipment (such as tubing in ice cream and soda dispensers)
How can you reduce your exposure to PFAS?
Related links