Puget Sound Watershed Characterization Project
Through this project, we have developed a tool that allows planners and resource managers to identify the most important areas to protect and restore watershed resources, and areas more suitable for development.

This information will help communities avoid harmful land use patterns and actions and alternatively identify those that improve the health of Puget Sound's land and water ecosystems.
The Puget Sound watershed characterization project covers the entire Puget Sound drainage area — from the Olympic Mountains to the Cascades. It identifies the most important areas, across the entire Sound and within each of the 19 Water Resource Inventory Areas (WRIAs), to protect and restore, and those areas more suitable for development.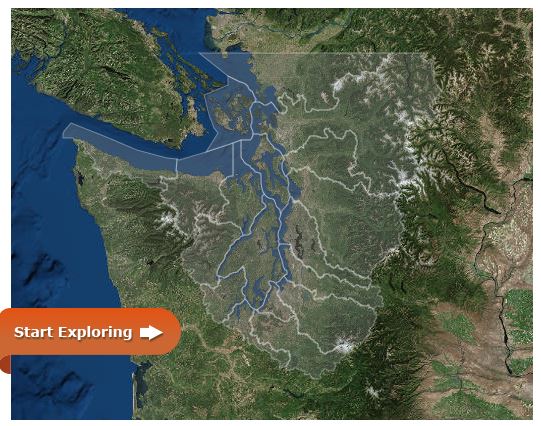 The characterization includes:

1. Water assessments
Water flow - Delivery, surface storage, recharge, and discharge
Water quality - Sediment, nutrients, pathogens, and metals
2. Habitat assessments
Terrestrial
Freshwater
Marine shorelines
3. Hydrologic Condition Index (mid-scale assessment)
Learn more about watershed characterization and the water and habitat assessments
Contact information
Colin F. Hume
Watershed Characterization & Land Use Planning specialist
colin.hume@ecy.wa.gov
425-395-5283