Zosel Dam
The dam's primary purpose is to maintain water levels on Osoyoos Lake, which is on the boundary of the United States and Canada near Oroville. Lake levels are mandated by the International Joint Commission, a board made up of representatives from the U.S. and Canada.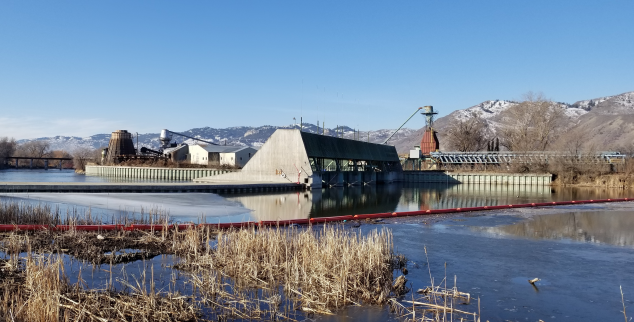 The lake hosts summer homes and recreational activities, and supplies irrigation water on both sides of the border.
---
Current conditions
Autumn is upon us and we are drawing down water levels at Lake Osoyoos to winter operational levels. Releases from Zosel Dam to the Okanogan River will increase in volume to bring the lake down about two-and-a-half feet from now until December.
The plan is to ramp up flows to about 1,200 cubic feet per second for one or two days, beginning later in the week of September 16. People living and working along the river below Zosel Dam may experience bursts of high flows and may see conditions like those seen during early spring runoff.
To track the progress of lake levels in real time, as well as find additional information, visit the USGS web page for Osoyoos Lake.
Related links