Coastal zone mapping & erosion monitoring
To better understand physical changes along Washington's beaches, bluffs, and nearshore zones, our Applied Coastal Research and Engineering (ACRE) team conducts research by mapping and monitoring Washington's marine coastline. ACRE provides the necessary data to manage erosion and flood hazards that threaten coastal homes and infrastructure. Local and tribal governments, state and federal agencies, and other policymakers use our data to make informed management decisions and put restoration and protection efforts in place.
---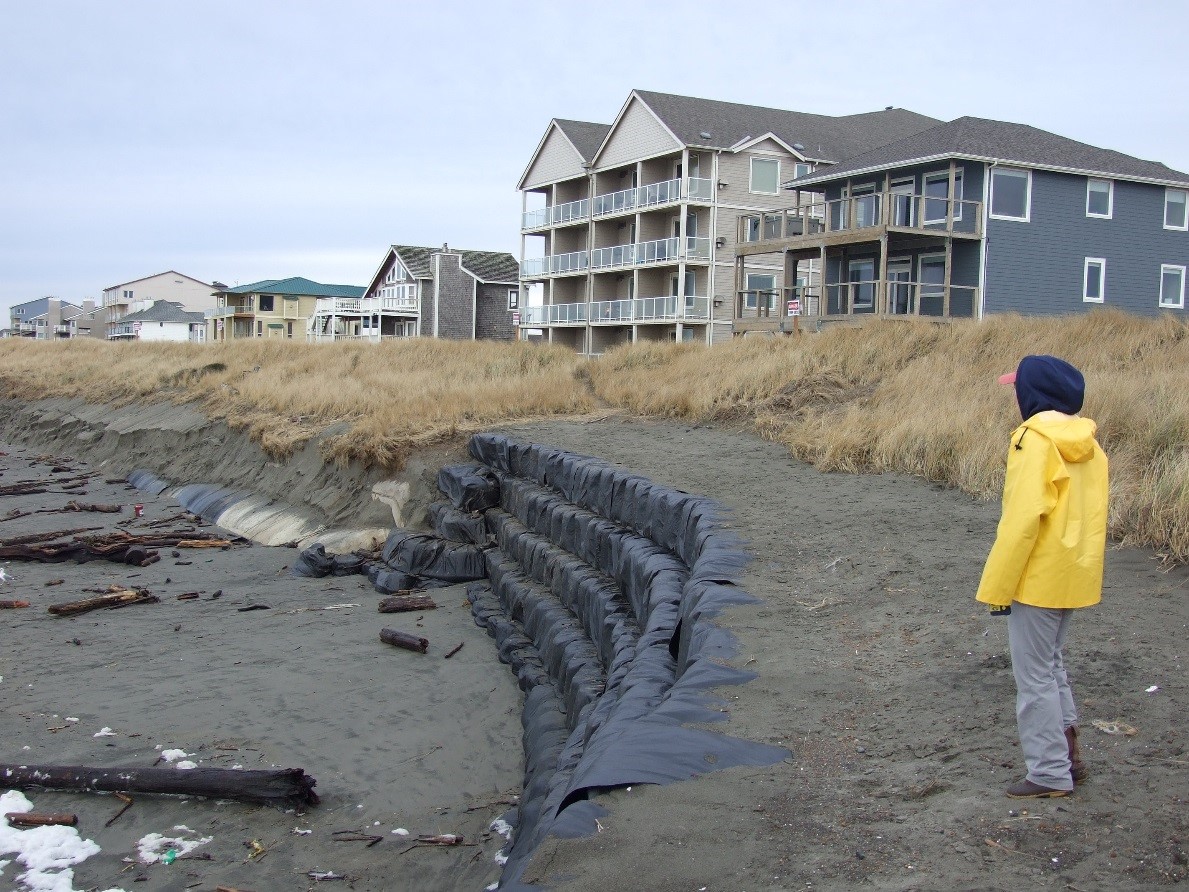 Our staff provide a wide range of expertise in areas such as coastal engineering, coastal morphodynamics, geomorphology, coastal hazards and flooding, shoreline change, surveying, remote sensing, geographical information systems (GIS), cartography, and global positioning systems (GPS). We strive to maintain an unbiased, scientifically-based knowledge foundation to enhance decision-making for coastal projects and planning.

As sea levels rise and storm events become more destructive, it is becoming increasingly more important to have a complete understanding of the mechanisms that shape our shorelines. Building and maintaining a scientific knowledge base is the first step to ensure effective responses to the challenges Washington's coastal areas are now facing.
Visit our
data collection methods
page to learn how Ecology coastal scientists collect beach topography and nearshore bathymetry data using GPS, boat-based lidar, and sonar.
Visit our
projects
page to learn about the work CMAP scientists have done around the Puget Sound and on the Pacific coast to study morphology change and survey the State's shorelines.
Visit our
data products and reports
page to see example data products and graphics, to get access to coastal elevation data, and view reports and presentations by CMAP or our colleagues.
Funding Ecology's coastal monitoring efforts
We are always looking for new sponsors and projects to map Washington's coastlines. Contact us for more information about hiring our expertise for collecting field information, carrying out comprehensive coastal mapping, or developing assessments, data products, or reports.
Funding for our work has been provided by:
Related links