Applied Coastal Research and Engineering projects
Our Applied Coastal Research and Engineering team conducts surveys to map and monitor Washington's marine coastline. Each project has a different purpose, ranging from developing mapping baselines for our coastal shorelines and the sea floor to repeated monitoring of specific areas track changes in coastal morphology through time.
---
Here is a look at some of the past and current projects that we are involved with around the state: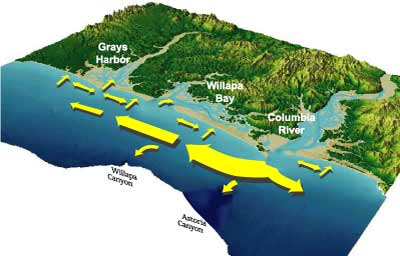 CMAP partners with other coastal scientists from Oregon to survey the beaches of the Columbia River Littoral Cell, or CRLC, every three months. In addition, we work with Oregon State University and the U.S. Geological Survey to collect nearshore bathymetry data each summer. This seasonal monitoring program started in 1997, resulting in over 20 years of data! These data show us how the beaches of southwest Washington and northwest Oregon have been changing over time.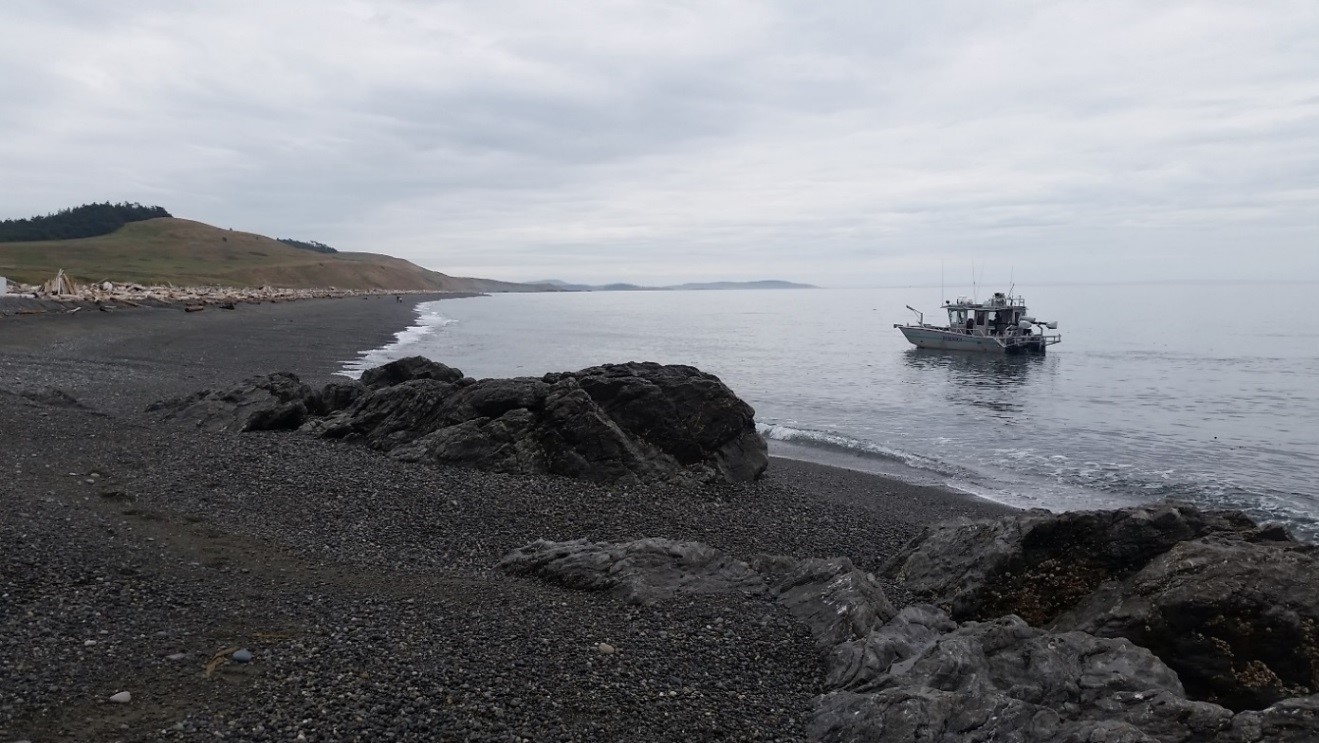 As part of an Estuary Salmon Restoration Program (ESRP) learning project, boat-based lidar data were collected at 16 sites around the Puget Sound and Strait of Juan de Fuca, spanning 220 km of shoreline and over two dozen drift cells. These data were used to produce high-resolution coastal topographic digital elevation models (DEMs) of beaches and bluffs. The lidar data can also be used to measure detailed aspects of the landscape, such as how much large woody debris or overhanging vegetation is present on a beach, providing a measurement of the habitat available for forage fish.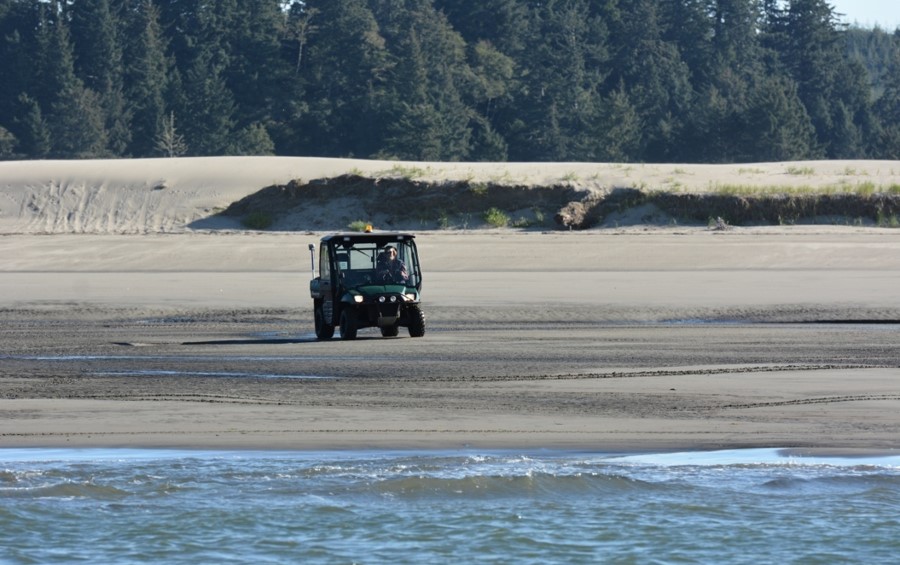 The U.S. Army Corps of Engineers funded Ecology's Coastal Monitoring & Analysis Program (CMAP)​ to conduct a series of surveys of the beach and nearshore along Graveyard and Empire Spits on the north shore of Willapa Bay in an effort to monitor how a 2.5 km-long constructed berm, built by the Corps in 2012 for flood protection, changed over time.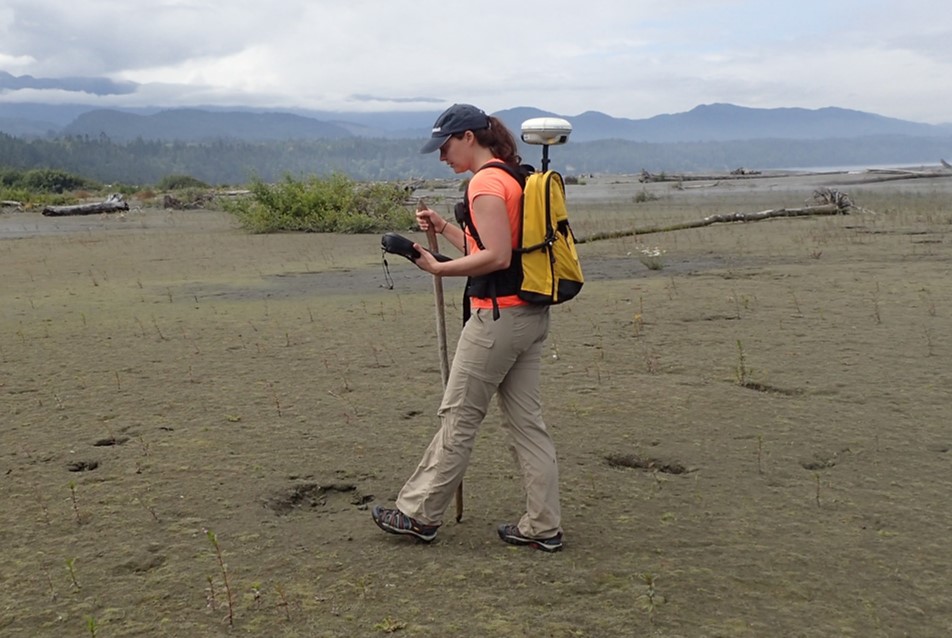 Elwha River delta monitoring
Since 2007, CMAP has assisted the U.S. Geological Survey in collecting beach and nearshore elevation data of the Elwha River delta in northwest Washington in order to monitor physical changes of the river mouth and measure sediment accumulation following the largest dam removal in U.S. history. The influx of sediment has significantly built up the delta and greatly reduced erosion along the adjacent shoreline, in addition to creating new habitat for fish, birds, crab, and many other species.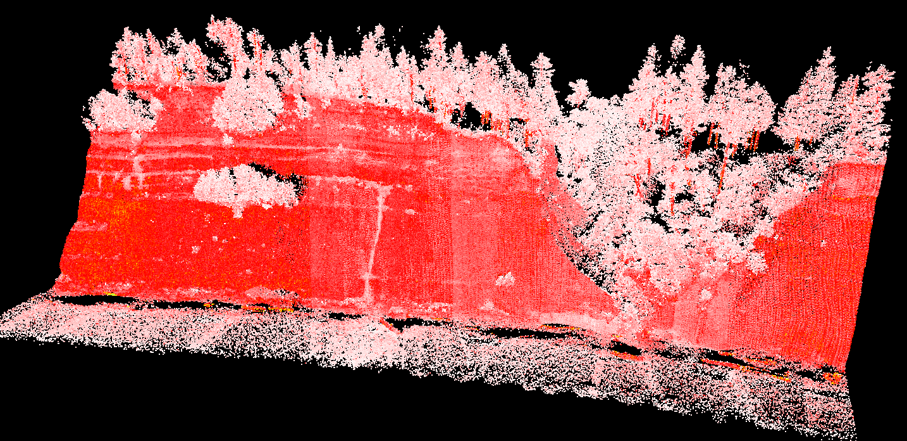 With funding from the Environmental Protection Agency (EPA) and Washington Department of Fish & Wildlife (WDFW) through the Coastal Watersheds Institute, we collected high-resolution, boat-based lidar data of the Dungeness and Elwha bluffs three times in 2012 and 2013. In summer 2015, we resurveyed the Dungeness bluffs with funding from the Estuary and Salmon Restoration Program (ESRP). Repeat surveys enable us to measure the amount of bluff erosion that occurs as well as where on the bluff face the erosion takes place. This data is important in understanding the details of bluff erosion processes and timescales so that we can better identify potential hazards to infrastructure over time.
Related links