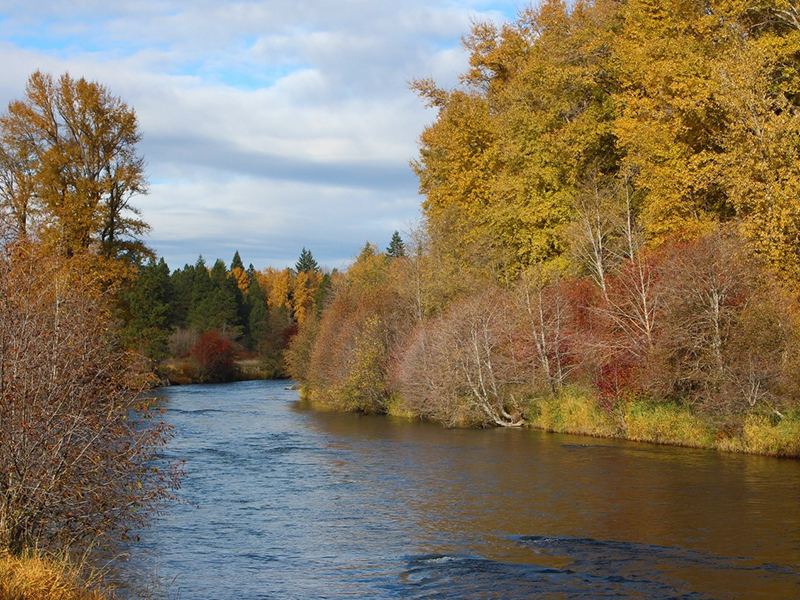 Starting today, we're rolling out a new grant program. This pilot program funds the purchase of existing water rights to create local water banks using Ecology's trust water right program. The pilot grants are intended to furnish rural communities in headwater basins throughout the state with funds to compete with deep-pocketed water investors. The goal is to preserve water supplies for local use. To help protect aquatic resources, one-third of each water right bought with this funding must be dedicated instream use.
Protecting a scarce resource
As demand for water increases statewide, supplies available for new water uses are increasingly scarce. As a result, market interest in existing water rights – buying, selling and banking -- has increased dramatically in recent years, leading to a number of high-profile water right purchases and transfers. Due to the nature of Washington water law, it is much easier to transfer a water right downstream than upstream -- even if an upstream transfer simply seeks to return that water right to its original place of use.
For this reason, some communities in headwater basins are concerned about the sale of large water rights downstream. In response, the state legislature set aside $14 million this year for this water banking grants pilot program, as well as additional funding to support ongoing policy development to support the program.
Who qualifies for the grants?
This program funding is available for public entities (and their private partners) who have demonstrated interest in an existing water right, validity of that right for water banking purposes, and sufficient expertise to manage the water bank on an ongoing basis. Additionally, eligibility for grant funding is restricted to rural headwater counties as shown in the map below,
We are offering consultation meetings for potential applicants to discuss the details of their water banking project with agency staff before submitting an application. We will meet requests in the order they are received and cannot guarantee meetings within a certain timeframe.
To request a consultation meeting, email WaterBankingGrants@ecy.wa.gov. Include "meeting request" in the subject line of your email.