Geographic Response Plans (GRPs)
Geographic Response Plans (GRPs) guide early actions when oil spills happen. GRPs are made up of pre-identified strategies for specific areas of the state at risk from oil spills. The strategies are designed to minimize impacts to sensitive environmental, cultural, and economic resources. The state Legislature directs us to develop and routinely update these plans.
In the Pacific Northwest, planning for significant oil and hazardous spills is conducted through a three-state (Washington, Oregon, and Idaho) Northwest Area Contingency Plan (NWACP). The NWACP provides policies and tools to ensure a rapid and aggressive response occurs. GRPs are one of the many tools that are available in the NWACP.

In Washington, we are responsible for GRP development. We develop GRPs in collaboration with all the states, local and federal agencies, and tribes. We have developed a website that is used to maintain the GRPs and provide information for oil spill information and education. To view GRPs, visit the Oil Spills 101 website.
Washington's Geographic Response Plans (GRPs)
We continue to develop GRPs to cover areas at risk from spills. Additionally, GRPs require periodic updating for spill responses to be effective.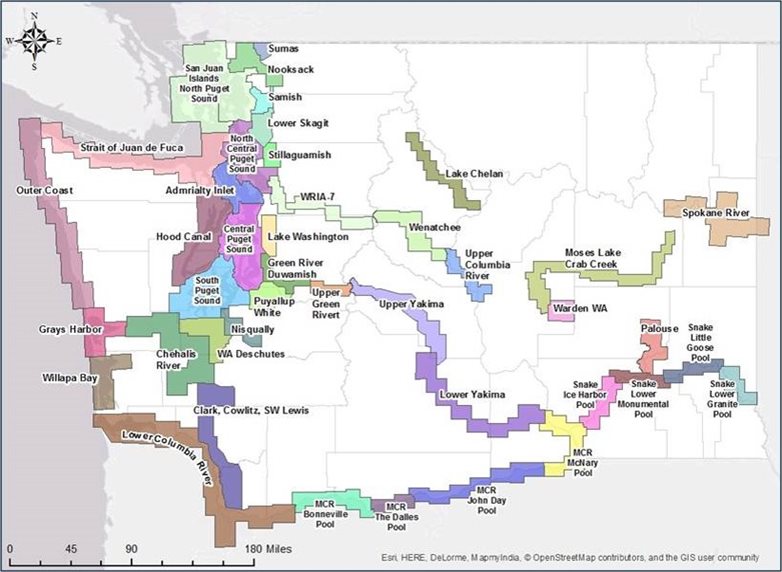 How to comment on a GRP
Sometimes we hold formal comment periods for GRPs we've updated.
However, published GRPs are always open for public comment. If you have any questions, suggestions for improvement, or find errors, email us, or contact us by mail at:
Washington State Department of Ecology
Spill Prevention, Preparedness, and Response — GRPs
P.O. Box 47600
Olympia, WA 98504-7600