Worldwide Response Resource List
The Worldwide Response Resource List (WRRL) contains data on various types of oil spill response equipment available to support rapid, aggressive and well-coordinated responses in the Pacific Northwest. We participate in a steering committee that meets regularly to make sure the list continues to be an effective oil spill response tool.
We use the WRRL database to support our response and preparedness activities to:
Locate and order response equipment during a drill or spill.
Provide an overall picture of the region's response resources.
Develop and review oil spill contingency plans.
Evaluate contingency plan adequacy through planning standards.
Accessing the database
The database is hosted by GenWest Systems. The database provides a uniform system to describe and list equipment by assigning each piece of equipment a unique WRRL ID.
Access the database online and download a variety of formats.
If you are an equipment owner interested in listing your equipment in the database, contact Genwest Systems at 425-771-2700. Note: Equipment owners are responsible for periodically updating and maintaining their equipment information in the database.
Using the database
Read our WRRL focus sheet to learn how to access and properly enter and manage information in the WRRL.
The WRRL User Guide is available on the WRRL homepage.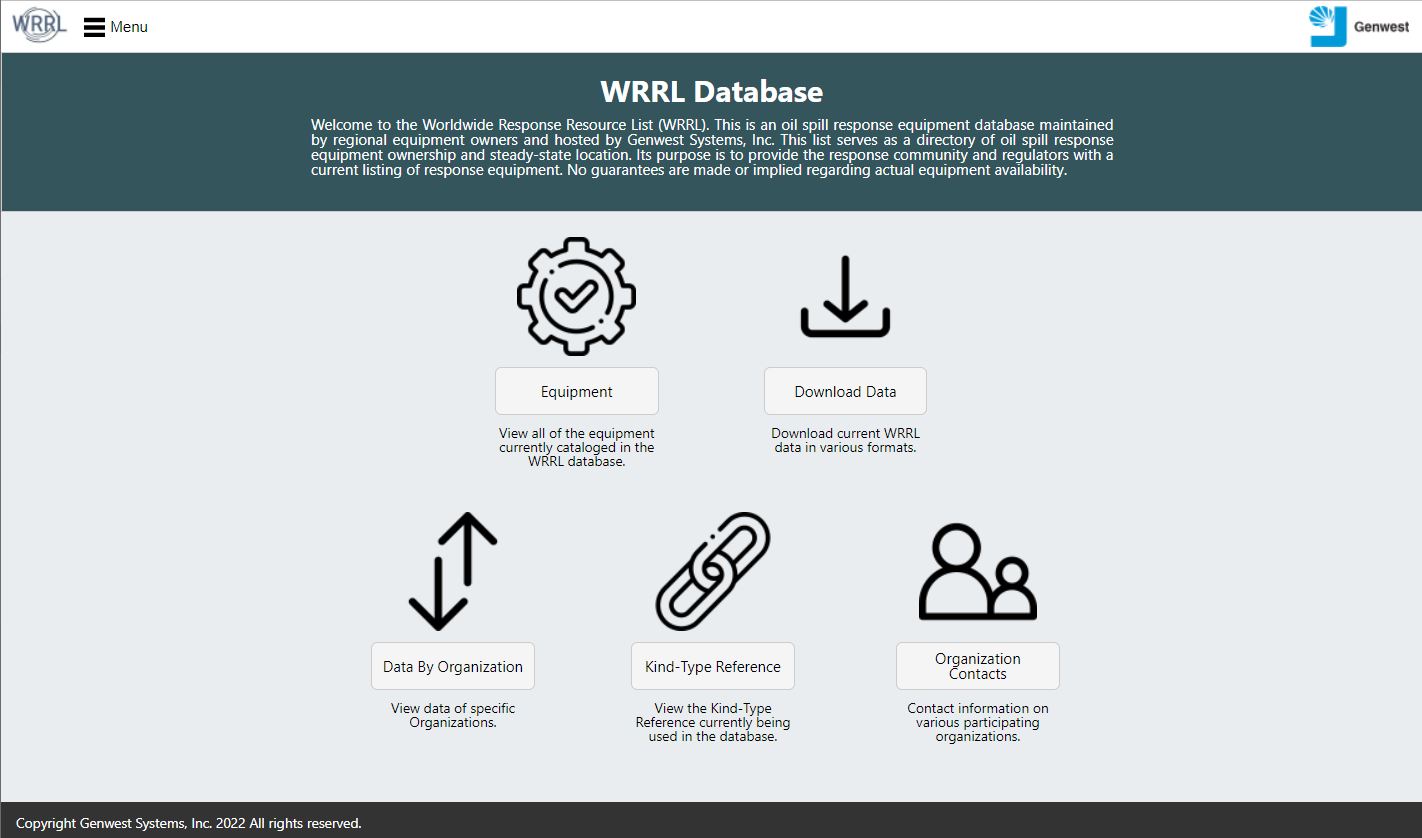 Related links