Effectiveness monitoring for water quality
Effectiveness monitoring helps us gauge how well our projects are working to reduce pollution to state waters. It's important to evaluate whether we have successfully achieved the goals spelled out in a water quality improvement plan to meet state and federal clean water standards.
Monitoring data guides cleanup plans, particularly those that identify pollution-loading limits known as TMDLs (Total Maximum Daily Loads). We can modify cleanup approaches as needed, upgrade or change water body listings, or seek more effective methods to reduce pollution for the long term.
Find map-based data on recent and active effectiveness-monitoring studies. Learn about study methods, and read published reports and monitoring plans.
---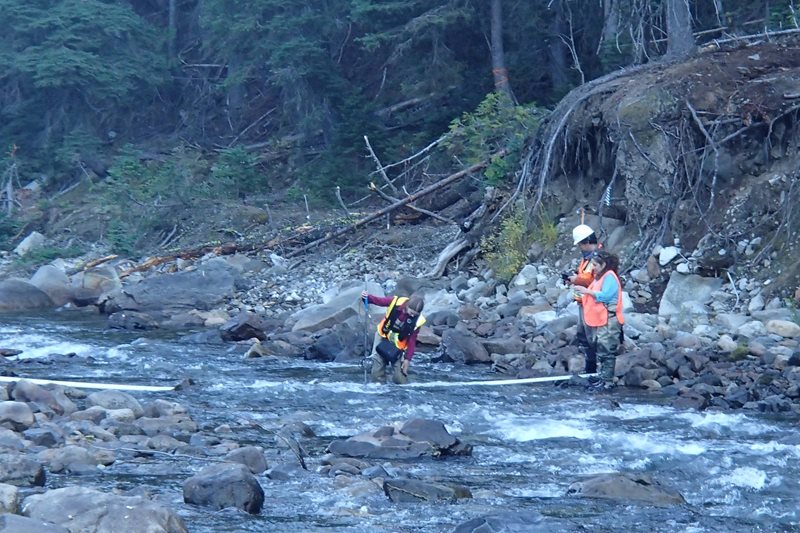 Goal to achieve water quality protections
Ecology's environmental scientists monitor water-cleanup efforts as part of the Water Quality Improvement process, also referred to as TMDLs (Total Maximum Daily Loads). These cleanup plans address various types of water pollution including bacteria, dissolved oxygen, metals, pH, and other parameters.
Effectiveness monitoring is crucial to our ongoing efforts to achieve state and federal water quality protection standards to support all water needs. Monitoring information helps guide our ongoing efforts and may result in new cleanup approaches and protections, water quality listings or delistings, and allow for new or restored water uses.
Learn about project reports and study methods
Effectiveness Monitoring for Water Quality Improvement Projects (TMDLs) publications is a page with all published plans and reports since 2002.
Guidance for Effectiveness Monitoring of Total Maximum Daily Loads in Surface Water is an Ecology publication that describes how to assess water-cleanup projects.
See data from recent and active studies
Related links