Newaukum River effectiveness monitoring
The Newaukum River, a tributary to the Chehalis River, is a focus area for salmon recovery. The Chehalis Lead Entity and local stakeholders are working to restore stream habitat and water quality so the watershed can support healthy salmon populations.

Our scientists support this work by measuring how these restoration actions affect the watershed overall. Stakeholder groups use our data to make science-based decisions when planning restoration in the Newaukum.
---
Long-term monitoring plan
We plan to study the Newaukum River over the long term to determine the effectiveness of restoration projects over time.

We are doing this by measuring nutrient and sediment loading in the Newaukum River and each of its three tributaries and studying the relationship between restoration and loading over time. We are also using biological and instream habitat measures to assess the effectiveness of particular projects at the site scale.

In order to assess and identify areas that violate water quality criteria, we are collecting water quality data throughout the watershed.

These efforts help us holistically assess the health of the Newaukum River watershed in relation to restoration or water cleanup actions over time.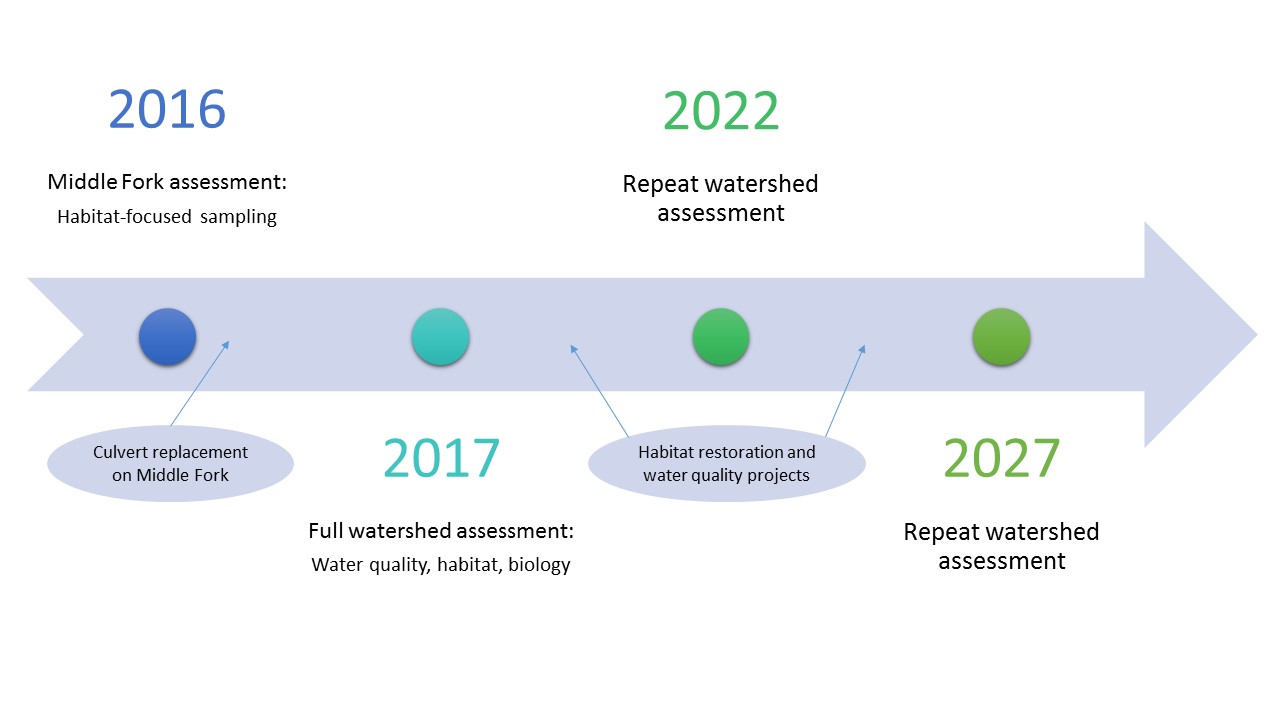 Contact information
Scott Collyard
Watershed Health and Effectiveness Monitoring Manager
scott.collyard@ecy.wa.gov
360-522-3996