Puyallup River tributaries effectiveness monitoring
Boise, Pussyfoot, and Second Creeks flow into the White River, a major river in the Puyallup River watershed, near Enumclaw.
Our scientists found that these creeks are delivering large amounts of bacteria to the White River, which indicates water pollution in the creeks.
We are studying bacteria concentrations and other parameters throughout these creeks to identify the sources of water pollution and study the effectiveness of efforts to clean up the watersheds.
---
Long-term monitoring plan
We plan to study three tributaries in the White/Puyallup watershed — Boise, Pussyfoot, and Second Creeks — for ten years to determine the effectiveness of restoration projects that aim to improve water quality.
We will do this by sampling near the mouth of each creek monthly for all ten years to track general water quality trends and by sampling more intensively throughout the watersheds in years one, five, and 10 of the study. This involves visiting approximately 30 sites twice per month. The results from these monitoring efforts will inform our partners' ongoing efforts to reduce bacterial pollution in these watersheds.
Throughout the study, and particularly during years one, five, and 10, we will also conduct source-tracing activities to identify and eliminate pollution sources near sites that have particularly high concentrations of bacteria or nutrients. In year one of the study, we worked with our partners to find and address multiple illicit wastewater discharges to streams in our study area.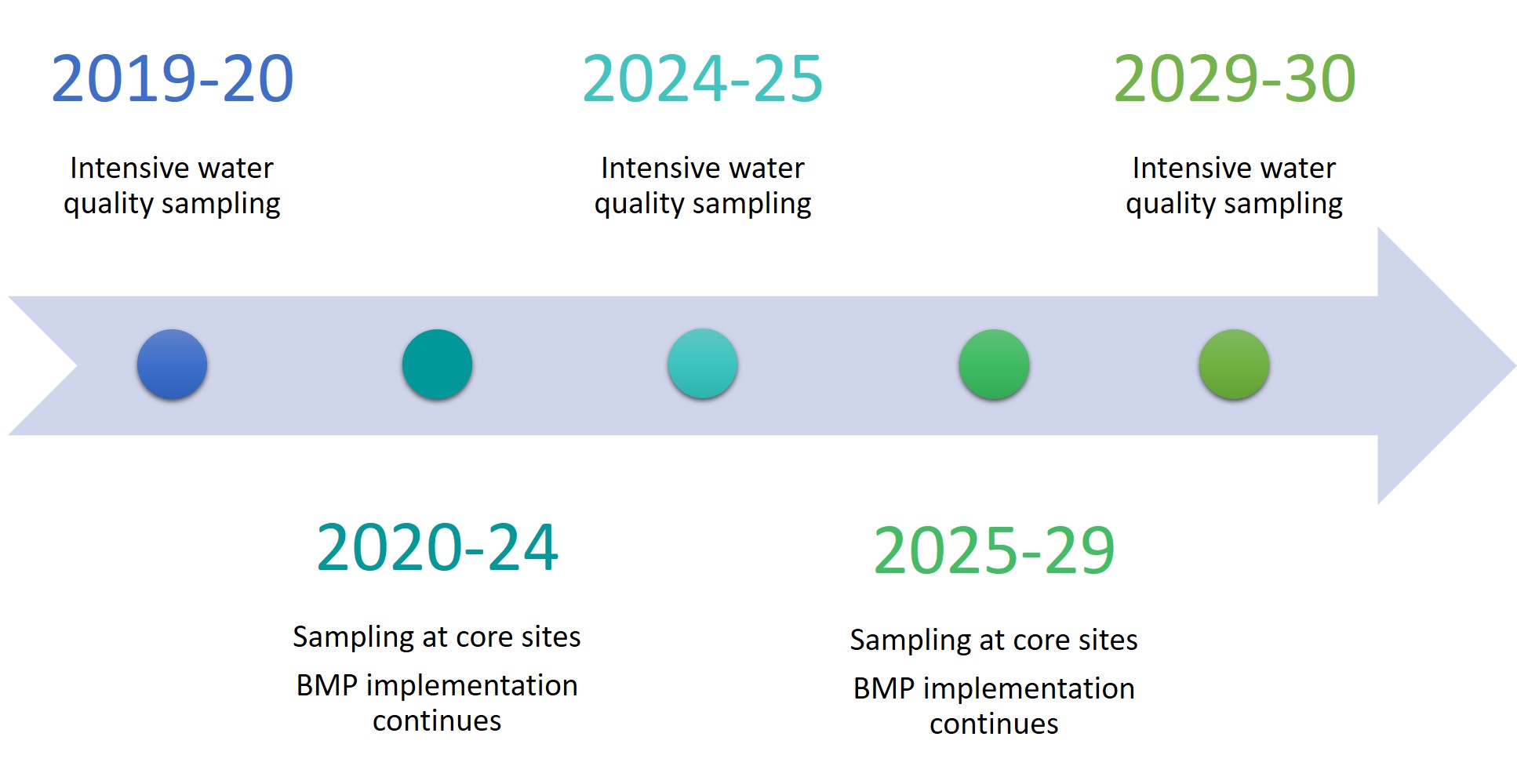 Related links