Business & industry requirements
We have inspection, planning, and reporting requirements for oil-handling industries. These requirements help prevent spills of oil and hazardous materials. When spills do happen, our requirements help reduce impacts to Washington's environment, economy, public health and safety, and cultural and historic resources.
---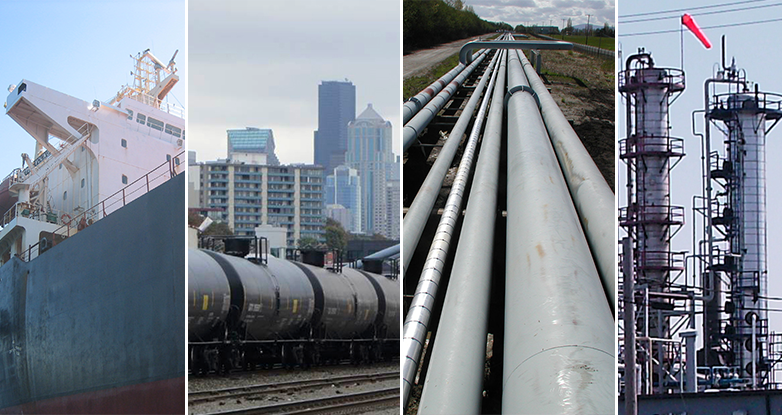 Spill prevention and preparedness requirements
In general, we require:
Inspections of oil-handling facilities, certain vessels, and oil transfers over water.
Contingency or response plans, to reduce response time in case a spill happens.
Advanced notice of oil transfers over water.
Our requirements for vessels include inspections of vessels and oil transfers over water, preventive measures for oil transfers, vessel emergency reporting, oil spill contingency planning, and oil spill drills. What we require depends on the type of vessel.
We have regulations for transferring oil over water, inspections, staff training, spill contingency plans, and oil spill drills. What we require depends on whether a facility is Class 1, 2, 3, or 4.
We require railroads and pipelines operating in Washington to be prepared to respond to spills by developing spill contingency plans and practicing the plans with oil spill drills. We also require reporting of oil moved by these modes of transportation.
Primary response contractors assist contingency plan holders in the event of a spill. We have requirements for their certification.
Spill reporting and response requirements
Contact information
Spill Prevention, Preparedness, and Response Program
360-407-7455