Improving streamflows
Watershed planning under the Streamflow Restoration Act (
RCW 90.94
) continues for Water Resource Inventory Areas (WRIA) 7, 8, 13, 14 and 15. We collaborated with local partners to
develop watershed plans
under the Streamflow Restoration Act. We also assess the implementation of completed plans.
We help improve streamflows throughout the state through competitive grants and watershed planning.
We fund projects that enhance streamflows and aquatic resources through our statewide competitive grants.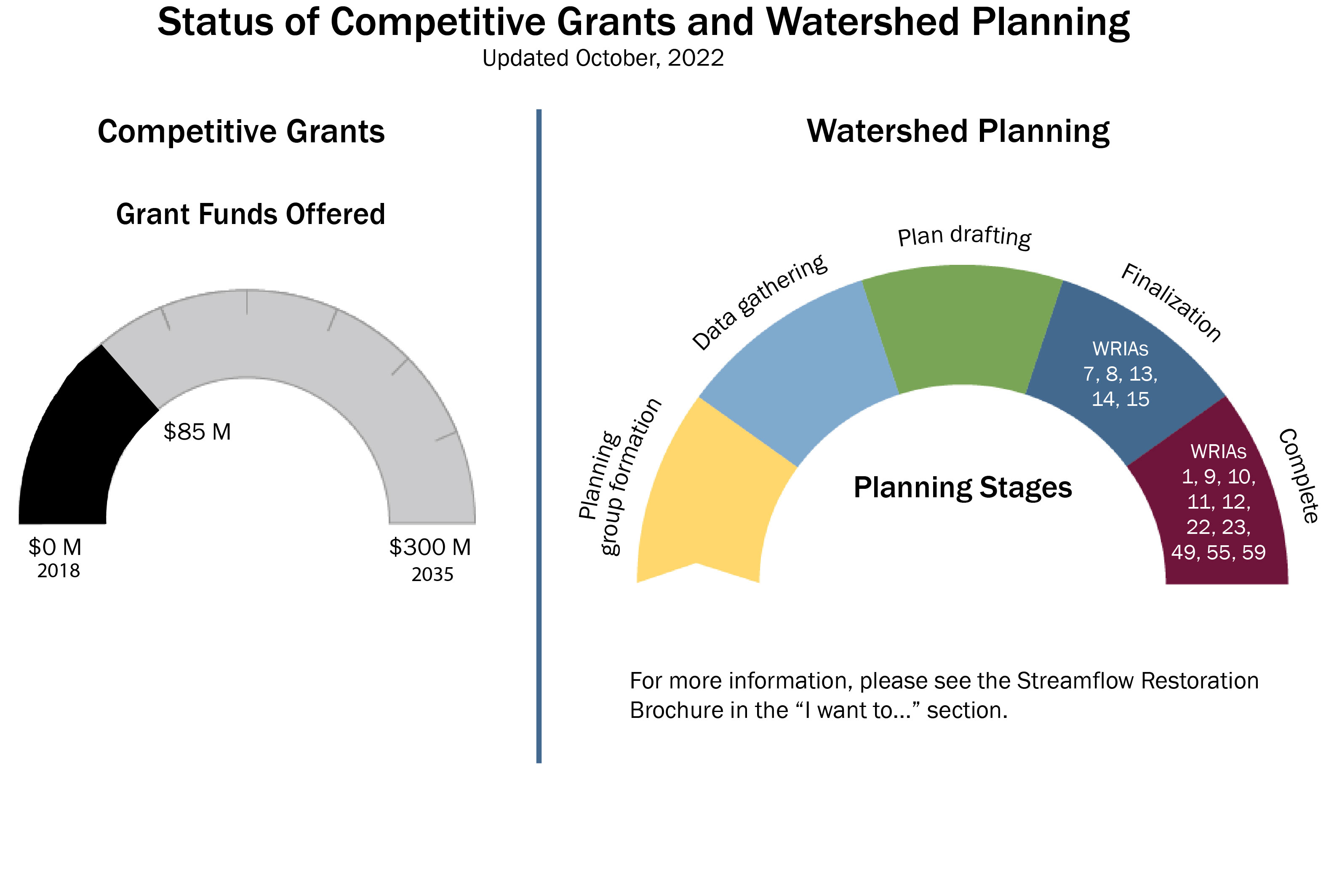 Streamflow Restoration Act
In January 2018, the Legislature passed the Streamflow Restoration Act (RCW 90.94) to help improve streamflows. The law directed 15 planning groups to develop watershed plans that offset impacts from new domestic permit-exempt wells and achieve a net ecological benefit. The Legislature appropriated $300 million over 15 years to support projects that improve streamflows.
The law was in response to the Hirst decision, a 2016 Washington State Supreme Court decision that limited a landowner's ability to get a building permit for a new home when the proposed source of water was a permit-exempt well.
Related links