Eastern Washington water projects
We are implementing integrated water solutions to meet current needs and future demands. We're seeking resiliency in the face of drought and climate change, which threaten water availability for communities throughout the region. Our projects secure water for municipal, domestic, and agricultural purposes.
---
Our water supply and environmental enhancement projects are helping to ease water conflicts in Eastern Washington. We're responding to decades of competition for water that stymied new development and threatened several fish species listed as endangered in the Columbia River Basin.

We're promoting water exchanges and efficiencies, exploring storage, and protecting and improving water supplies and water quality. We're releasing water, constructing passage and implementing habitat improvements where fish need it most.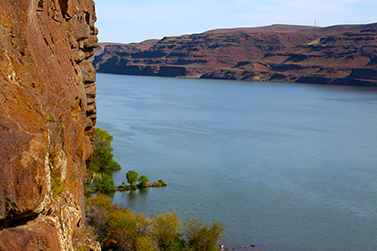 Columbia Basin Water Project priorities
In 2006, bipartisan legislation was passed establishing the Columbia River Water Management Program to aggressively pursue water supplies that meet all water needs in Eastern Washington.
Our projects tap into stored water from existing reservoirs, improve and build needed infrastructure, and restore habitat and develop enhanced water conservation projects to make water available for:
Farmers in the Odessa subarea, vineyards on Red Mountain, and throughout Eastern Washington.
Fish migration and habitat in the Methow and Yakima river basins and other tributaries.
Communities up and down the Columbia River system, including Bridgeport, Pasco, Pateros, Twisp, White Salmon, and Yakima.
Learn more about our Columbia River projects.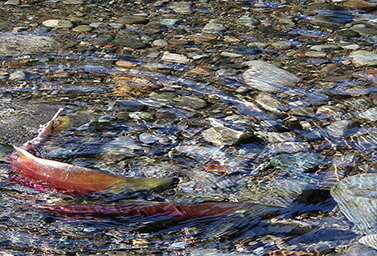 Yakima Basin integrated water solutions
Projects developed under the Yakima River Basin Integrated Water Management Plan work to enhance the water needs of a top agricultural-producing region and important fish-bearing watershed in Washington. Responding to years of drought, fish extinctions, and changing climate, the plan takes a holistic approach to the Yakima basin's water needs, integrating water supply projects with fish and habitat enhancement efforts.
In 2013, the Legislature authorized implementation of the Yakima basin integrated plan, which:
Supports a $4.5 billion agricultural/food production industry.
Enhances and restores a vital salmon and steelhead population.
Provides many recreational activities, such as boating, fishing, hunting, and hiking.
Protects senior water rights, advances, conservation, water markets, and exchanges.
Learn more about Yakima River basin water supply projects.
Related links