Air quality targets
We track air quality and work to keep the air healthy for people, wildlife, and the environment.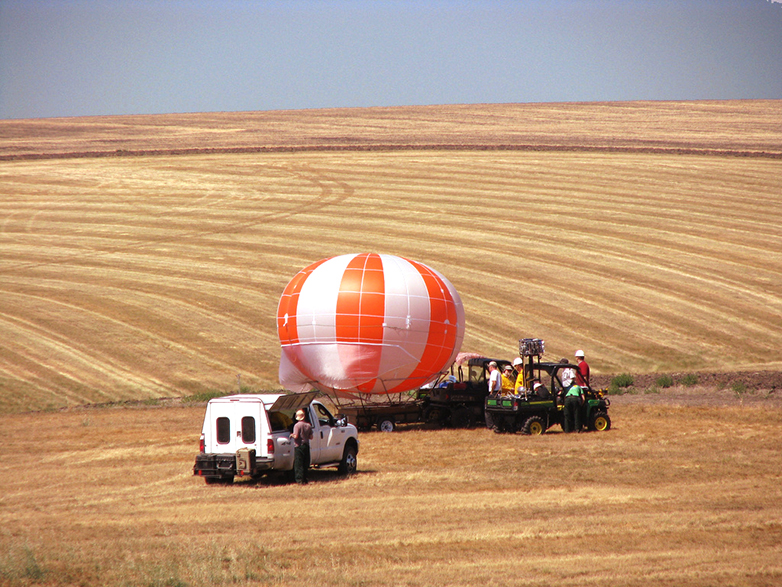 Checking the air
We monitor the air in many places in Washington. Monitoring stations measure air quality to make sure areas have healthy air and meet national air quality standards. We also use this monitoring information for the Air Quality Index (AQI).
Our atmospheric scientists monitor weather conditions to identify unhealthy dust storms. This can provide advance warning to those in affected areas.
We conduct special studies to better understand air quality issues in a specific location and identify ways to improve air quality.
Protecting the air
A State Implementation Plan (SIP) describes how the state implements, maintains, and enforces national air quality standards. The SIP is a collection of documents that is in constant development. Washington's SIP has been developed in multiple phases over more than 30 years.
Washington's SIP contains:
Rules adopted into the SIP.
Plans for implementing new or revised national air quality standards.
Plans for attaining and maintaining national air quality standards.
State air quality programs.
Regional haze
If you've looked outside and been disappointed to see an ugly brown or pinkish haze ruining the view, you are probably seeing regional haze. Regional haze is air pollution caused when tiny particles in the air absorb and scatter sunlight, reducing the clarity and color of the air. We're working to improve visibility in national parks and wilderness areas.
Exceptional events
Exceptional events — like wildfires, dust storms, earthquakes, or volcanoes — are natural events that can affect air quality, but can't be controlled to maintain national air quality standards.
Wildfire smoke in 2017
In 2017, Washington was smothered by smoke from wildfires burning both in the state and across the west. Although all of Washington suffered from poor air quality, the smoke was especially thick in Kennewick and Yakima on Sept. 5, 6, and 7. EPA allowed us to remove air monitoring data collected during this "exceptional event" when we decided that Kennewick and Yakima met national air quality standards for fine particles (PM10). Find out more in Ecology's report about these "exceptional events."
Dust storms
Dust storms are a concern in Central and Eastern Washington. They usually happen in the summer and fall, but can occur any time of the year. Construction and agricultural dust add to dust storms when massive amounts of soil and dust are lifted into the air. This dust can hurt you — by affecting your breathing and limiting your visibility when driving.
Related links