Smoke health effects & burning alternatives
Smoke from wildfires, wood stoves, and outdoor burning causes poor air quality that can hurt your health. Think about a different type of home heating and yard waste disposal.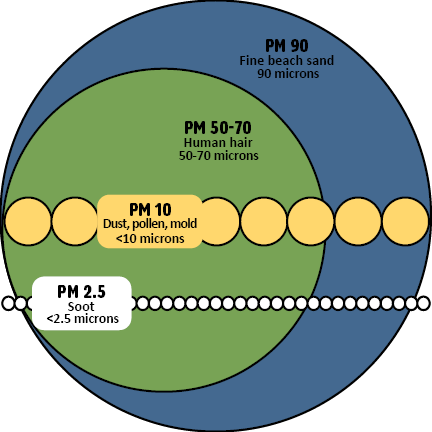 Smoke is harmful to your health
Smoke is made up of gases and particles (also called particulate matter or PM) that can be dangerous if they're inhaled into your lungs. When a temperature inversion occurs, this smoke can be trapped close to the ground.

Smoke can irritate your eyes, nose, and throat. It can make you wheeze, cough, and cause shortness of breath and headache. It can make existing heart and lung conditions worse. Read more about how wood smoke harms your health.
Make a clean air fan
Learn how to make a low-cost clean air fan. This simple fan-filter combination can reduce the amount of the tiny, harmful particles you breathe from wildfire smoke, wood smoke, dust, vehicle exhaust, and pesticide spray. Use it in a small room, with the windows and doors closed.
Contacts
| | | |
| --- | --- | --- |
| County | Phone | Email |
| Chelan, Douglas, Kittitas, Klickitat, and Okanogan counties | 509-575-2490 | agburnteamcro@ecy.wa.gov |
| Adams, Asotin, Columbia, Ferry, Franklin, Garfield, Grant, Lincoln, Pend Oreille, Stevens, Walla Walla, and Whitman counties | 509-329-3400 | agburnteamero@ecy.wa.gov |
| San Juan County | 360-407-6822 | sean.lundblad@ecy.wa.gov |
| Benton, Spokane, Yakima, and all other Western Washington counties | Contact your local clean air agency | Contact your local clean air agency |