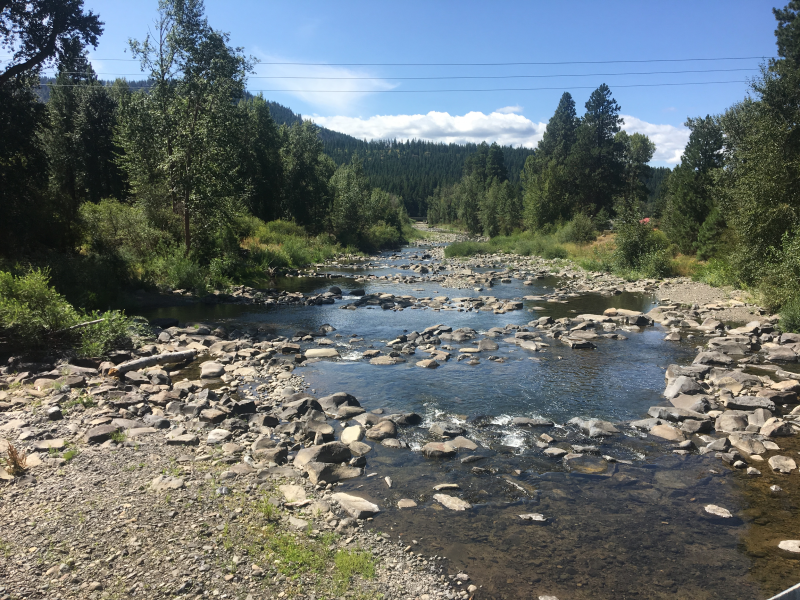 Although droughts are a natural feature in the Pacific Northwest, they can place significant hardship on Washington's farmers, water suppliers, and environment. As the climate continues to change, we expect to see more frequent droughts, so it's important that we take a more proactive approach in planning for them.
That's exactly what we had in mind when our agency put forward legislation on drought preparedness and response (ESHB 1622). It passed the state legislature in March, and we are happy to report that Governor Inslee signed the bill on March 27.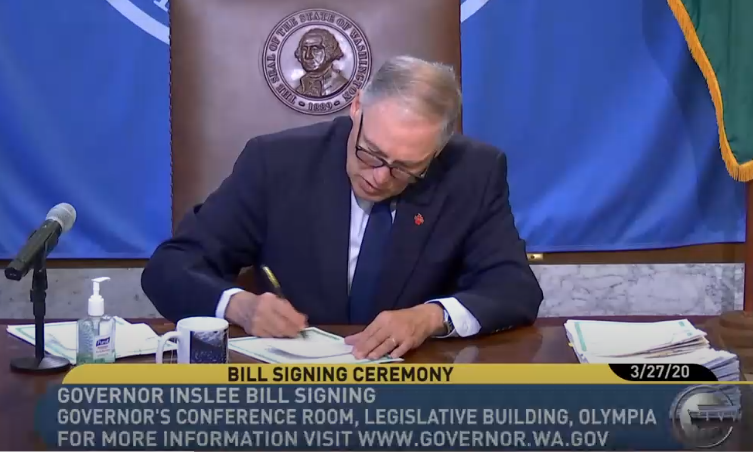 The new law outlines a framework to build long-term drought resiliency, while improving the state's ability to quickly and effectively respond to drought emergencies.
Droughts in an "evergreen" state
At its most basic level, drought means there is a lack of water to meet needs. In Washington, there is a legal definition of drought that is based on water availability. A drought emergency is declared when water supply conditions are currently or projected to be at or below 75 percent of average, and there is potential for undue hardships to water users and uses.
Washington has a well-earned reputation for long, rainy winters, but in the summer the skies turn off and it is one of the driest places in the country. People then depend on snowmelt, reservoirs, and groundwater to water crops and yards, as well as for drinking water. Fish depend on snowmelt and groundwater contributions to sustain rivers until the fall rains return.
Improving our drought response
The new law streamlines our response to drought emergencies. It facilitates interagency cooperation, eases the flow of money from the legislature to the agency so we can help alleviate drought-related hardships, and expands the types of projects we can help fund during a drought emergency.
Importantly, the law also improves readiness and communication by authorizing a "drought advisory warning" ahead of an emergency. This tool will allow us to communicate impending drought conditions so that we can warn water users to start conserving water and preparing for possible water shortages.
Building preparedness and resiliency
Before this new law, state agencies could help support water users during drought emergencies, but had little authority to provide support before one was declared. Now, when we have funds available, we can help water users invest in projects that will build their resiliency to drought conditions and water shortages before the emergency occurs. These projects might include constructing a back-up well for a small community, helping a farmer invest in water conservation measures, or constructing emergency water intakes for fish hatcheries and rescuing stranded fish.
Under authority provided by the new law, we also will explore a creative way to lease water rights during times of drought. In past drought years, we would lease water rights from water users who could forgo using their water to keep it instream for fish. The challenge, however, was finding water rights to lease during a drought. The few rights that were available were expensive.
We will launch a pilot program to explore entering into long-term water right leases. These leases will be negotiated ahead of time and could last for up to four years. If a drought were declared during that period, we could "activate" the agreement and lease the water for a pre-determined price. These long-term leases will act almost as insurance, providing certainty to both water users and the state. This is a tool that's been lauded by experts, but only tried in a few places. We're excited to lead the country in exploring this innovative tool.
Building long-term drought resiliency and improving our ability to quickly and effectively respond to drought emergencies will help mitigate the impact of drought when it occurs, lessening the negative effects it can have on water supplies for people, farms, and fish.