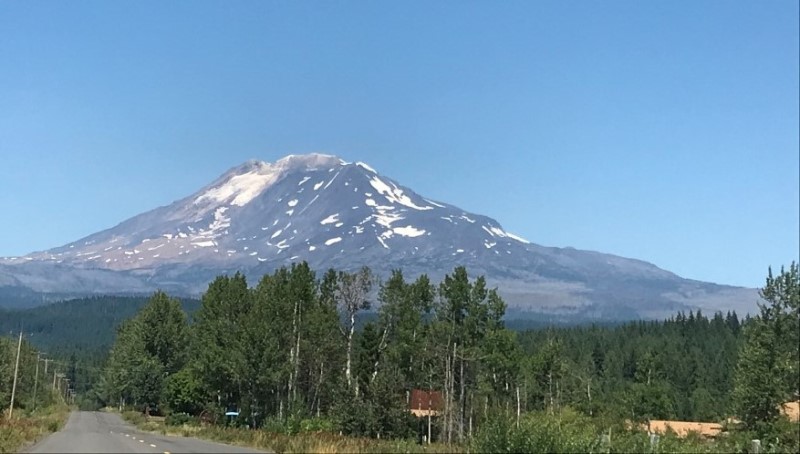 Catastrophic flooding in the past few days, as well as the scorching summer we experienced this year are harbingers of the here and now… and provide a snapshot of a changing climate.
A year like this tells us we need to be ready. Not just to respond in drought years or individual flood events, but to look forward and be climate responsive.
That message is loud-and-clear in a recent research paper released by the University of California Lawrence Berkley National Laboratory that paints a picture of what a "low-to-no-snow" future will look like in the mountainous West.
The paper generated headlines around the world and sparked conversations between world leaders during the international climate talks taking place in Glasgow, Scotland.
"If the planet continues to warm," the paper states, "climate models forecast that snowpacks could shrink dramatically and possibly even disappear… by the end of this century."
Mountain ranges provide a tremendous service by capturing, storing, and releasing water when snow melts, the researchers say. However, action and investments in water management are urgent to "stave off catastrophic consequences."
We know snowpack is crucial for water management here in Washington state. Slowly melting snow in the Cascades, Olympics, and Blue Mountains delivers water to rivers and creeks during spring and summer when precipitation is low and demand is at its highest, largely due to agriculture.
We are also investing in projects to help our watersheds thrive. These investments will help us weather drought years and address major flood events. The Berkley report adds to the growing body of research that tell us we must be resilient for the long haul.
Simply, we know there is much more to do.
Current conditions boding what is to come?
As we reported in our blog, 2020-21: The water year of surprises, we saw what had been a strong winter snowpack dissipate during the second-driest spring on record, followed by a late-June heatwave that smashed temperature records across the entire state.
A wet end to September helped Western Washington rebound to near normal precipitation, but Eastern Washington finished what we call the "water year" with just 45 to 60% of normal precipitation. This was not enough to make up for the dry summer that harmed many growers and slowed the return of migrating fish, due to low flows and warm waters.
Even as Ecology works to implement a range of new climate policies designed to nearly eliminate greenhouse gas emissions over the next 30 years and limit temperature increases to 2.7 degrees Fahrenheit, we are also grappling with a daunting set of impacts from the changing climate that are becoming unavoidable.
'The factors causing shrinking snowpacks are predominantly tied to temperature increases and shifting precipitation characteristics. Warmer temperatures also imply that storms will produce more rainfall and less snowfall, limiting the amount of seasonal snowpack that can build through the winter.'

– Managing Water Resources in a Low-to-No-Snow Future
Zeroing in by community and watershed
Fully functioning floodplains and wetlands, aquifer recharge and recovery, and off channel storage are some of the measures we are exploring to challenge the "shifting characteristics" of temperature and precipitation across the state.
Over the course of 15 years, we are investing $300 million in smaller watersheds to provide streamflow restoration grants for projects that improve streamflows and help make water available for private domestic water wells.
In Clallam County's Dungeness River Valley, there has been significant work to conserve and enhance flows in the Dungeness River, where irrigators have drawn water for more than a century. Even so, there is still not enough in the river to support salmon and meet out-of-stream water rights, especially when snowpack is low.
As the largest water right holders in the basin, irrigators are taking advantage of our grants to move forward with a large off-channel reservoir to store water during winter and spring when flows are higher, saving this water for use later in the year.
This project has multiple-benefits, preventing flooding in the city of Sequim, providing opportunities for aquifer recharge, and even allowing for a new 396-acre county park with river access and recreational opportunities. All while sustaining agriculture in the Dungeness Valley.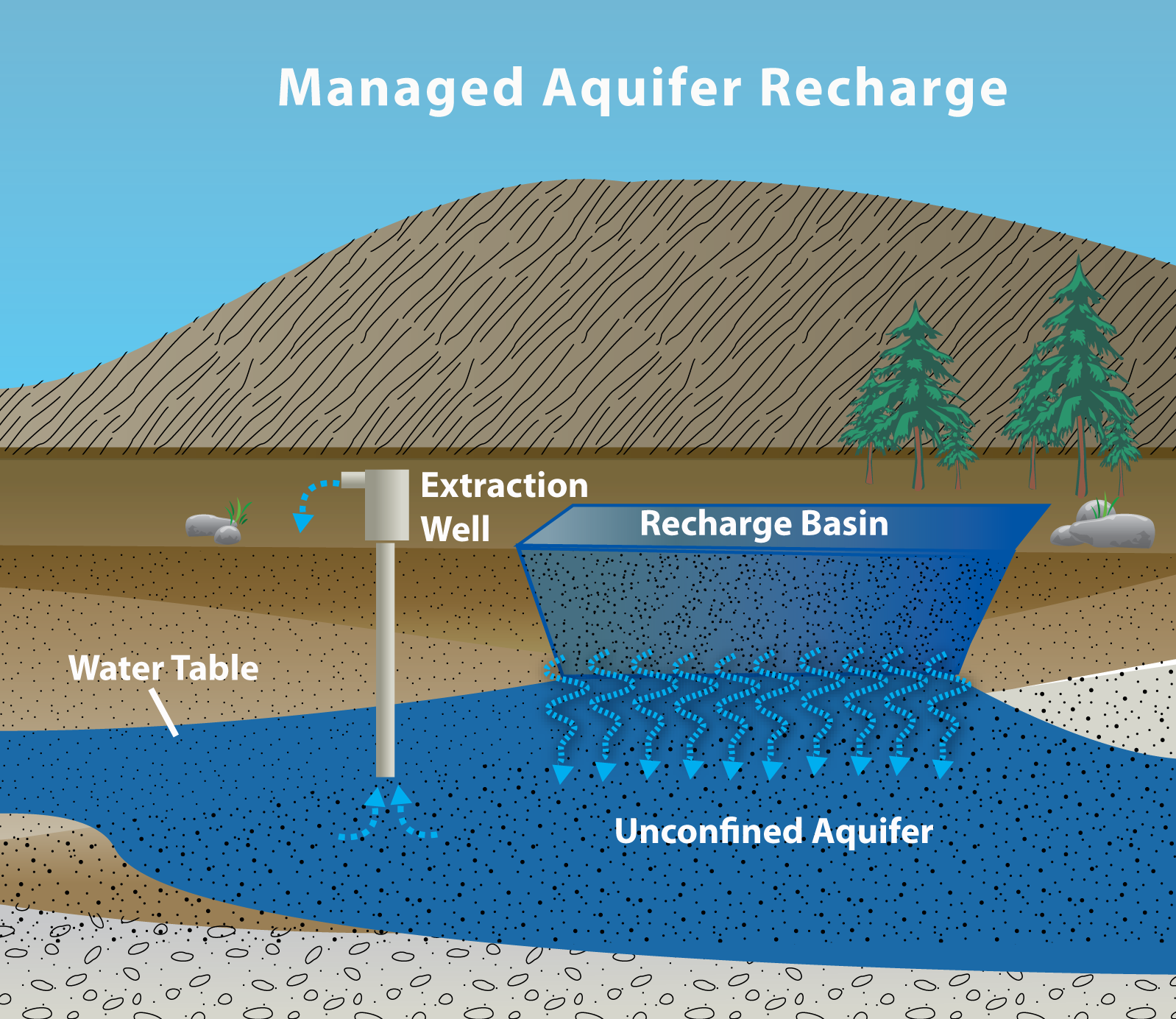 In Whatcom County, the city of Lynden received $4.7 million to design a "managed" aquifer recharge project on the Nooksack River. Infiltrating the natural aquifer with water during times of high flows is a way to store it and allow it to filter back into streams during low flows. The goal is to improve water quality and streamflows with a side benefit of a better functioning floodplain.
Balanced water solutions advance in Eastern WA
Ambitious plans are also moving forward in the Icicle, Walla Walla, Yakima river basins with an integrated water management approach to meet the needs of people, farms, and fish.
In the Yakima River Basin, for instance, snowpack is like a "sixth reservoir," storing water in the basin along with five other reservoirs on tributaries of the Yakima River. These reservoirs provide irrigation across a vast watershed that encompasses about 6,155 square miles and includes the Yakama Nation reservation, Kittitas and Yakima counties, and parts of Benton and Klickitat counties in Central Washington.
The federally operated reservoirs also release water when endangered salmon, bull trout and other species need it most. Construction and operational changes are underway to create fish passage, and spawning and rearing facilities at Lake Cle Elum in the Snoqualmie Pass area of the Cascade Range.
Using funds through the state's Yakima River Basin Water Management Program, the radial gates at Lake Cle Elum are now 3 feet higher, which will add 14,600 acre-feet to the reservoirs' capacity. This water will benefit the fish passage, spawning and rearing facilities under construction at the dam. This directly benefits sockeye salmon reintroduced by the Yakama Nation, and adds flexibility for management at other reservoirs.
The City of Yakima is working to capture water from the Naches River during high flows and store it underground to make it available when needed most in late summer.
Other projects in the Yakima basin include conservation and operational improvements by swapping irrigation canals for pipes, spigots, and pumps, and promoting conservation and 'micro irrigation' both on the farm and at home.
The Yakima Plan has gained recognition for bringing partners and stakeholders together to find long-term water solutions.
Strategies for success in Chehalis Basin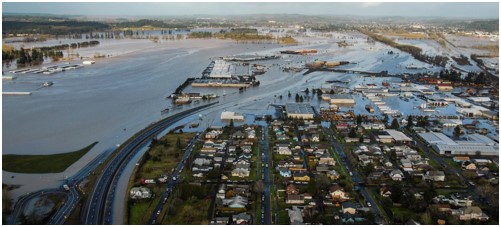 The 2,700-square-mile Chehalis River Basin lacks storage like the Yakima. When prolonged precipitation comes down in the Willapa Hills east of Chehalis and Centralia, flooding has shut down Interstate 5, swallowing up businesses, and devastating habitat and fish spawning.
With $70 million, our Office of Chehalis Basin is continuing an ambitious strategy to reduce damages from major floods, and restore and protect important habitat for salmon and other aquatic species in the Chehalis River Basin.
A seven-member board helps direct the work and typically meets monthly. Members represent the Chehalis River Basin Flood Authority, Confederated Tribes of the Chehalis Reservation, and Quinault Indian Nation, as well as agricultural, environmental, and economic interests in the basin.
'We are advocating for the idea of engagement with best scientific practices and more collaboration or partnership between researchers and stakeholders. For example, city managers are concerned with flood control; farmers are concerned with water storage; everyone has their own objectives. Even within science, the disciplines are typically siloed,' said Berkley Lab researcher Erica Siirila-Woodburn. 'If everyone were working together to manage water rather than working independently for their own purpose, there would be more water to go around.'
Other research
While the Lawrence Berkley National Laboratory report is the most current, it joins other research that ring the alarm bells on declining snowpack in the western United States.
A 2018 study looking at more than 1,700 snow monitoring sites across the western United States has found that more than 90% show declining snowpack levels. Other research has indicated that snow loss has the potential to accelerate, reaching 60% by 2050.
Our Office of Columbia River Supply & Demand Forecast, reports there will be a shift in the timing of water supply in response to warming temperatures that will result in a smaller snowpack (as less precipitation falls as snow and more as rain) and an earlier snowmelt. This shift towards greater water supply coming down as rain earlier in the year becomes even clearer forecasting out to 2070.
Planning now, looking ahead
The long-term investments we are making in Washington's future came about after decades of difficult discussions and legal challenges. Still, they are simply a down payment on the investments needed to deal with a rapidly warming climate in Washington.
That is why we are continuing regional efforts to improve planning and collaboration around water issues, studying future water supply and demand needs, and leveraging state, local and federal funding to move projects forward. Check out some of our programs and the links in this blog to find out how you can learn more and get involved.