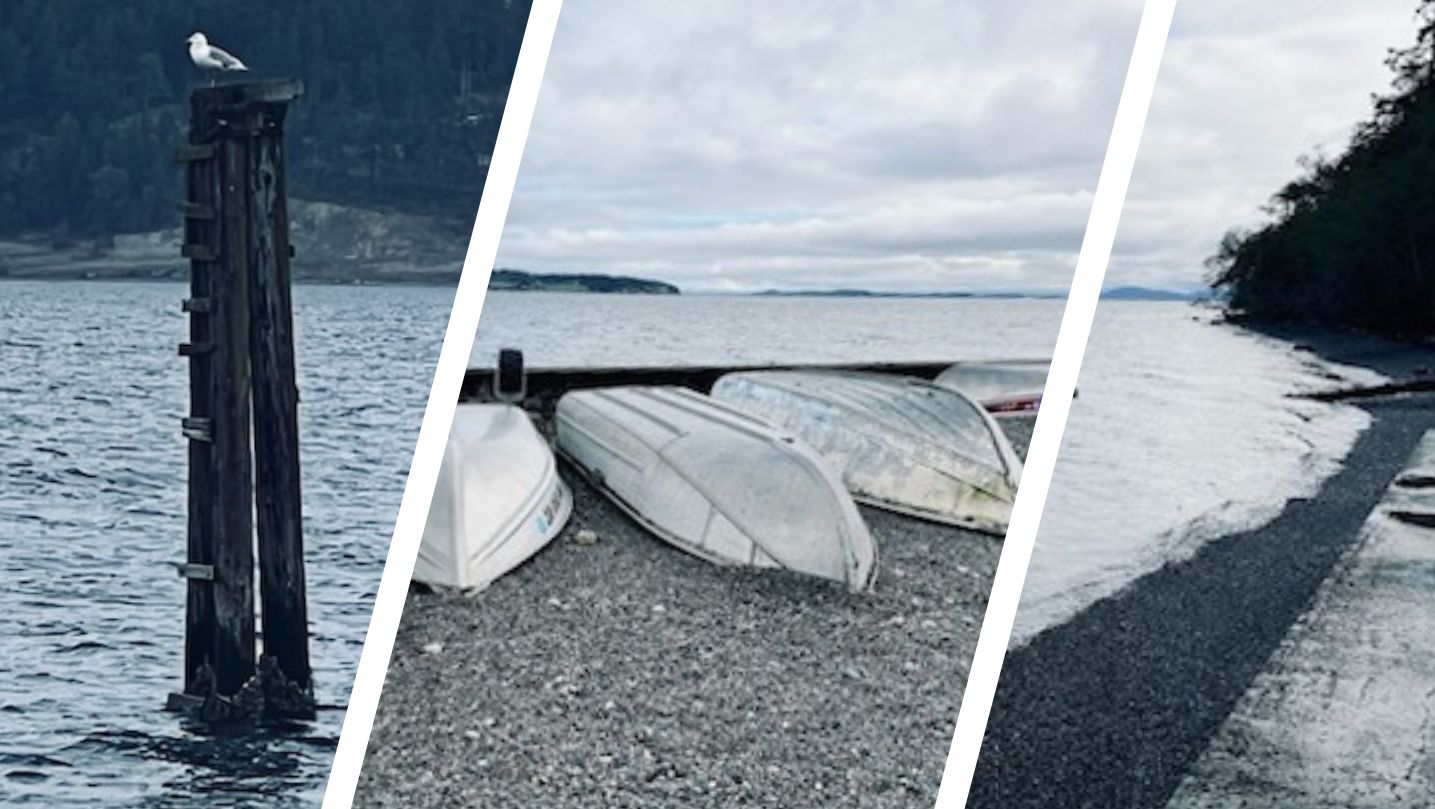 Wastewater treatment is an essential part of life, even if its usually in the background. However, when there's a sewage issue, it is difficult to ignore. For years, the Maple Grove community on Camano Island has had to focus on their sewage. Through community collaboration and support from Ecology's onsite sewage regional loan program, these neighbors are on their way to cleaner, safer water and better wastewater management.
Most people don't think about their waste because they're connected to a public sewer system and their waste goes to a wastewater treatment facility. However, this isn't feasible for every homeowner. There are approximately one million septic systems statewide, and about 600,000 in the Puget Sound basin. Properly maintained septic systems can effectively treat household wastewater for many years. However, failing septic systems can result in sewage entering local waterways and groundwater. Untreated sewage can contaminate water with bacteria, viruses, nitrates, and chemicals and is a public health threat. This is a particularly important issue on islands and homes near bodies of water, where a failing septic system can leak directly into lakes, rivers, and Puget Sound.
Issues at Maple Grove on Camano Island
Since 2012, water sampling has shown high levels of fecal coliform bacteria entering Puget Sound off Camano Island. These high bacteria levels often come from failing septic systems where human or animal waste leaks into the water. Also, because of the high bacteria level, shellfish harvest was banned.
The Maple Grove neighborhood has a mix of over 40 primary residences and seasonal cabins that surround the beach. All of these homes were on individual septic systems. The high bacteria levels meant that it was likely many of those systems were failing. The residents of Maple Grove needed a solution to their septic problem. Paul Rochon, Betsy Shields, and other neighbors formed the Maple Grove Septic Association (MGSA) to find a community-wide solution.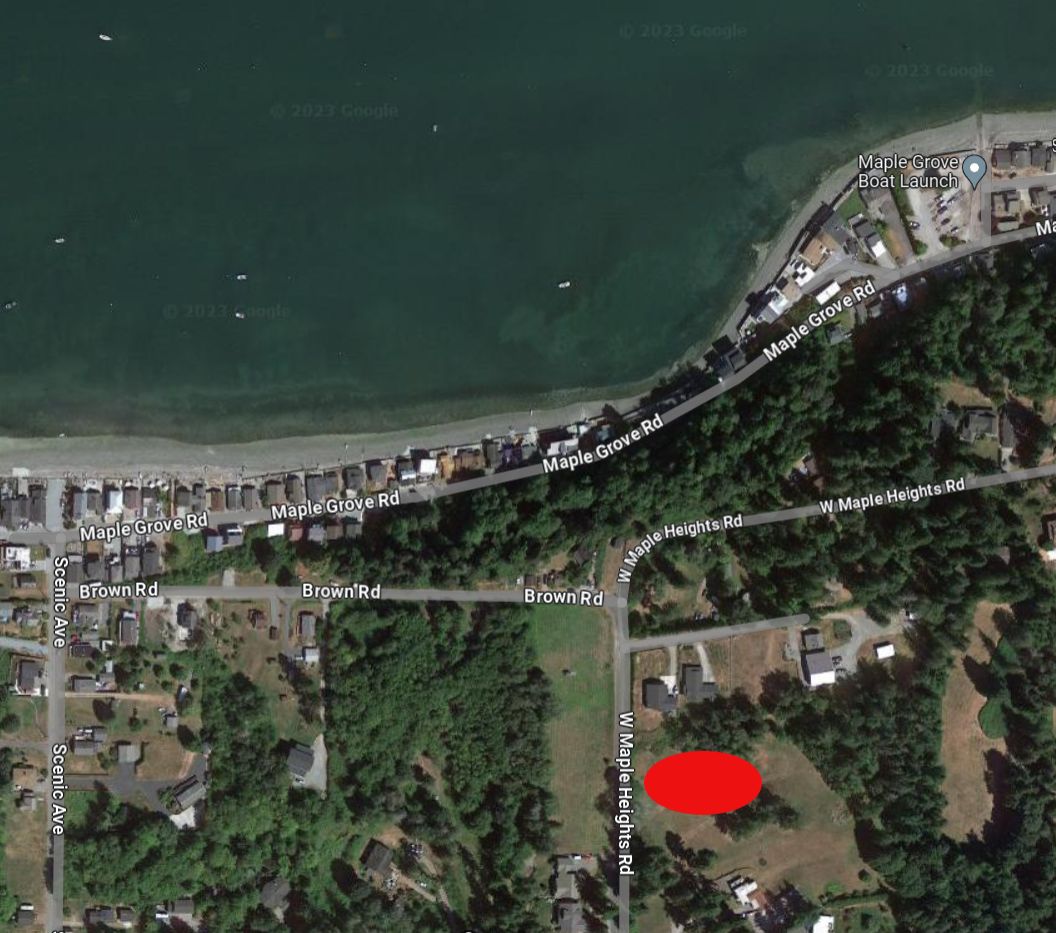 Supporting a community effort
The community determined they needed to shift from individual septic systems to a community system. The newly designed system takes the wastewater from the homes by the shore and moves it further inland to the drain field. At the drain field, the water can be properly treated by the septic system with less risk of it contaminating the Sound. Additionally, it's away from the well protection area, meaning drinking water stays safe.
This project was a large undertaking that took several years to resolve. The Maple Grove Septic Association was able to plan and fund the first phase of the project, which included designing the community septic system, permitting, and some construction. In fall of 2022, Rochon and Shields reached out to Ecology about helping to fund the remainder of their project through our On-Site Sewage Regional Loan Program. The loan program is a partnership between Ecology, the Department of Health, local county and health departments, and Craft3, a nonprofit community lender. It provides Washingtonians access to affordable financing for the repair and replacement of septic systems through loans.
"While our program is primarily focused on individual homeowners, this project represented a unique opportunity to help fund a community-wide solution with flexible funding to improve water quality," Seth Elsen, Regional Loan Program Coordinator explained.
The funding covered installation of the community system which included seven septic tanks throughout the neighborhood, along with all of the piping that leads to the community drain field. In all, the gravity fed system can handle up to 24 bedrooms and take the waste uphill out of the shoreline area.
The goal of this project is to lower the overall levels of fecal coliform bacteria and create a healthier area for shellfish collection, recreation, and daily life. Projects like these can provide a better environment for the community and Puget Sound.
More clean water funding opportunities
This is only one example of the unique public-private partnership between Ecology and Craft3 to reduce the impacts of failing septic systems and improve community resilience.
The Regional Loan Program is a resource for homeowners, businesses, and small communities in need of septic solutions. Since 2016, the program has financed more than 1,500 repairs across the state, a $36 million investment in clean water and community resilience.
Alternatively, the Water Quality Program's Combined Funding Program is a great resource to help communities in need of large-scale solutions for wastewater, stormwater, and nonpoint source pollution issues.
To learn more about eligible projects and who can apply for grant and loan funding, visit our Water Quality Combined Funding Program webpage.