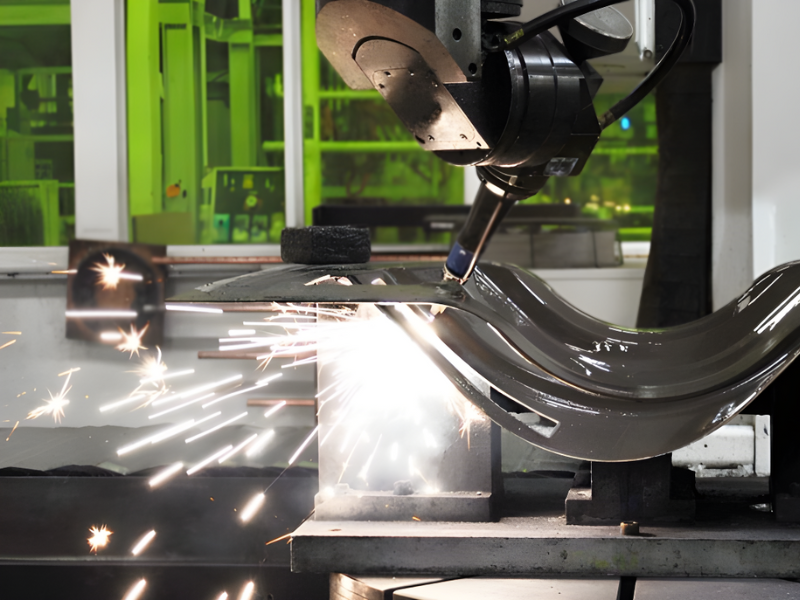 What if your business could reduce dangerous waste and toxic chemical use while improving employee safety and saving money?
With a jumpstart from Ecology's Toxics Reduction team, that's exactly what one Washington business did. Now, they're one of just five businesses nationwide to earn the 2023 EPA Pollution Prevention Award.
Exotic Metals Forming, a division of Parker Aerospace in Kent, Wash., fabricates joints, ducting, and exhaust components for aircraft manufacturers. A few years ago, the business set a goal to eliminate use of n-propyl bromide (nPB), a chemical commonly used in industrial cleaning processes as an alternative to more strictly regulated toxic chemicals.
The problem? nPB is toxic, too.
Exotic Metals was using nPB as a degreaser to clean parts with hard-to-reach crevices. It also worked as an anti-spatter product, preventing hot metal flecks from sticking to components during laser cutting. "We started looking at chemicals we could use if nPB is eventually banned," said Wendee Cook, Exotic Metals' environmental health and safety supervisor, now retired. "But we realized we'd just be switching to the next toxic chemical. So we started asking, what other options are out there?"
Searching for alternatives
Under Washington state regulations, Exotic Metals is considered a large quantity generator (LQG) of dangerous waste. LQGs must manage and properly dispose of dangerous waste, like nPB. They must also submit pollution prevention (P2) plans to Ecology. The plans ask businesses to list potential opportunities for reducing toxics — and that's where Ecology's Toxics Reduction team can help.
Rob Reuter is a Toxics Reduction engineer with 32 years of experience helping businesses make environmentally beneficial improvements to production processes. After looking at Exotic Metals' P2 plan in 2019, Reuter reached out to Cook to offer support for understanding waste streams and reduction opportunities. "I trusted Rob, trusted his intentions," said Cook. "He brought us a fresh sense of awareness of what we can do. That allowed us to start pulling together as a team."
Reuter connected Exotic Metals with Katy Wolf, a consultant with the Pollution Prevention Resource Center, a P2 technical assistance nonprofit. Reuter also identified grants to support Exotic Metals' research and testing of potential alternatives. "Working with businesses gives us the chance to share approaches other companies have used to reduce chemical use and waste generation," said Reuter of Ecology's Toxics Reduction services. "It's not about competition when the environment benefits."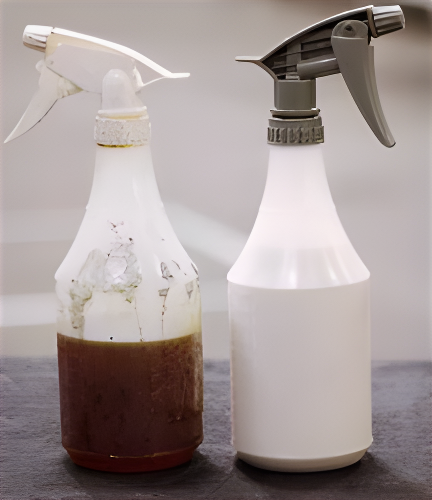 Developing solutions
Some alternative degreasers are considered hazardous because they have been shown to have endocrine-disrupting properties. Exotic Metals wanted a product that was cheaper, more sustainable, and better for employees and the environment. "We tried off-the-shelf solutions but needed something that performed better," said manufacturing engineer Wes Trussell.
And then one day, a laser cutting machinist had an idea: soap. It had the potential to work as both a cleaning and anti-spatter agent.
The team worked with a supplier to develop and test different soap-based solutions — and found one that worked. The new soap-based product costs less, lasts longer, and is safer for the environment. It works so well that Exotic Metals was able to eliminate steps in the degreasing process. It's also safer for employees, who no longer need to wear respirators to protect them from toxic vapors created during degreasing with nPB. And spatter from laser cutting can simply be wiped off surfaces treated with the soap-based product.
Award-winning innovation
Exotic Metals' dedication to pollution prevention has eliminated use of nPB as an anti-spatter product, and reduced nPB waste by 9,650 pounds annually. They're no longer purchasing nPB products and are saving more than $150,000 each year. "Being environmentally friendly doesn't have to come at the expense of business results," said Ed Schatz, Business Unit Manager. "It was surprising and fun to find a solution that's better for us and the environment."
On September 18, representatives from the EPA's Region 10 office presented Exotic Metals with the EPA pollution prevention award. "Exotic Metals is demonstrating every day that businesses can improve their processes and produce quality products that meet and even exceed customer satisfaction, while also using safer alternatives, reducing use of hazardous chemicals, and reducing costs," said Lucy Edmondson, director of EPA's Region 10 Washington Operations Office. "A classic win-win."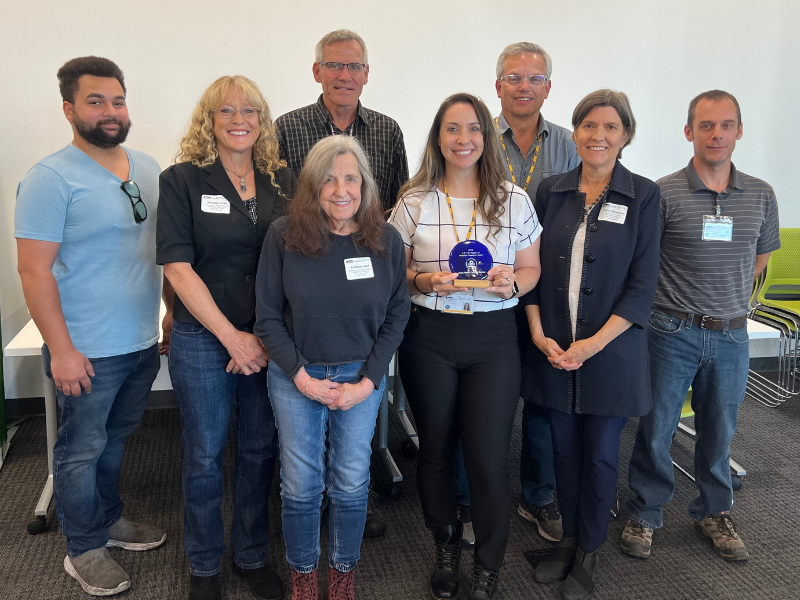 Ecology's pollution prevention services provide non-enforcement technical assistance to Washington businesses. Our engineers, chemists, toxicologists, and environmental specialists can help businesses reduce dangerous waste generation and toxic chemical use, conserve water and energy, and improve efficiency while reducing operational costs. Visit our Toxics Reduction website for more information.
To apply for a 2024 award, eligible businesses can check the EPA Regional Pollution Prevention Recognition Awards Program website next spring. For more information on this year's award winners, visit 2023 Regional Pollution Prevention Award Winners.