Lower Yakima Valley groundwater management area technical support
We provide ongoing technical assistance, water monitoring, research studies, and education and outreach help to the groundwater management group working to improve groundwater quality in the Lower Yakima Valley. Nitrate contamination of groundwater is a serious health concern for area residents.
---
Working to reduce nitrate concentrations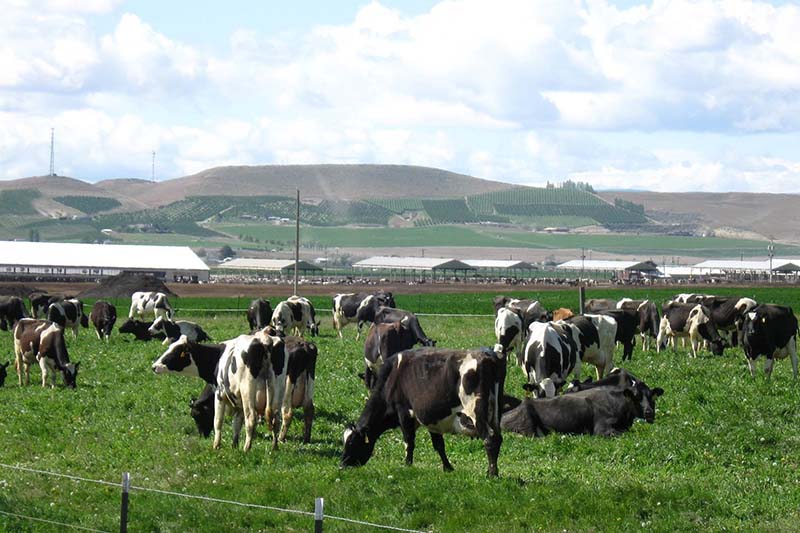 The Lower Yakima Valley Groundwater Management Area, or GWMA, project is a community-based effort working to reduce nitrate concentrations in groundwater. Many area residents rely on groundwater for their drinking water. Initial studies indicated that 12 percent of private domestic wells have elevated concentrations of nitrate.
Led by Yakima County, the program was initiated in response to nitrate contaminations found in drinking water wells in the valley. The goal is to implement strategies to bring aquifers into drinking water standards, as well as to educate residents about the problem and provide information about how they can protect themselves. Find out more about the Lower Yakima Valley Groundwater Management Area.
Testing wells for dioxins and other harmful chemicals
In 2019, a local environmental group believed drinking water wells in the region contained dioxins, a forever chemical harmful to human health. We partnered with the Yakima Health District to a conduct two-year study to determine if dioxin was present in groundwater. We tested 15 wells between Zillah and Prosser for dioxins, lead and arsenic using extensive quality assurance methods to ensure our data was credible and accurate.
We did not find dioxin in Lower Valley groundwater, and none of the homes we sampled from had harmful levels of lead or arsenic. Read the technical memo for more details about the study. We will publish the full report in summer 2023.