Community flood assistance & resilience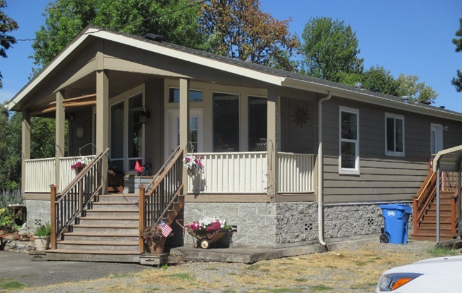 The Chehalis Basin Strategy is an ambitious collection of near- and long-term actions as well as small- and large-scale projects designed to reduce flood-related damage while restoring aquatic species habitat in the 2,700 square-mile Chehalis River Basin.
To reduce damage from flooding, we have launched the Community Flood Assistance and Resilience (CFAR) program. The program will help fund small scale projects in the Chehalis Basin focused on reducing future flood related damage to individual homes, businesses, and community assets, and addressing or resolving existing risks on an individualized basis.
Program timeline
Through June 30, 2021, CFAR focused on providing technical assistance to interested property owners, and supported communities by identifying opportunities and setting priorities for access to program funding. The CFAR team is now focused on implementing projects identified during the initial year of the program, and will continue to provide technical assistance and support as the budget allows through June 30, 2023.
The CFAR program may continue to provide funding, as budget allows, to retrofit structures to protect people and businesses from flooding. In some cases, funding will be used to acquire at-risk properties, as well as to help people and businesses move dwellings and structures out of harm's way.
We will develop more detailed CFAR program criteria to manage funding assistance during the 2021-2023 biennium.
Initial technical support and assistance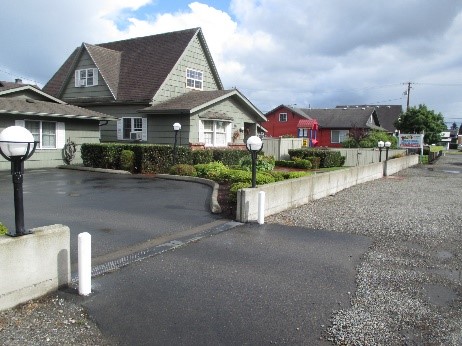 Initial technical support and assistance through June 30, 2021, was focused on flood risks, and on identifying flood damage reduction projects. During this time, "Local Actions" advisory groups were considering how to start identifying erosion hazard areas in the basin. Visit our Local Actions advisory group's webpage for more information.
Technical support to local and tribal governments
CFAR will provide no cost technical support to local and tribal governments that are participants in good standing under the National Flood Insurance Program. Technical support could include, but is not limited to, flood preparedness and response education, staff trainings and workshops, and supporting communities in identifying opportunities and priorities for future CFAR funding.
Available funding will determine implementation as well as the future scope and priorities of the long-term program.
Technical assistance to residents and businesses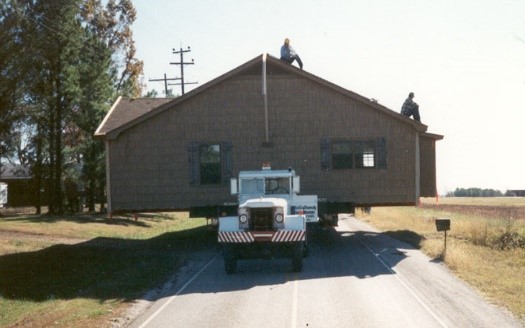 In the Chehalis River Basin, residents and businesses are also eligible for technical assistance at no charge. We can talk to you about what you can do now, what you can do as part of flood or fire repairs, and sources of funding for protecting your building from flood damage. We can also visit your property to review your situation and talk to you about alternative flood protection measures. Our technical advisors can also help:
Answer questions and give advice about the National Flood Insurance Program, including insurance rates.
Explain how current and predicted river gauge readings during flood conditions are related to flood levels on specific properties.
Pinpoint the most economic ways to help protect dwellings and structures during floods, based on site conditions and types of flooding.
How to participate
Our advisors can help landowners, business owners, and renters develop projects that may be eligible to apply for future CFAR funding.
CFAR will provide financial assistance for approved projects, based on available funds and current priorities. To request assistance, please use our form or contact our Office of Chehalis Basin. Our advisors will call you to review your situation and discuss options, explain the financial assistance program help with any necessary documentation and if needed, schedule a site visit to the property.
Requests for technical assistance received before June 30, 2021, will be prioritized for funding in 2021 and 2022.
Requests made after June 30, 2021, may need to wait until we have fulfilled requests made before the June 30 deadline.
Flood damage reduction projects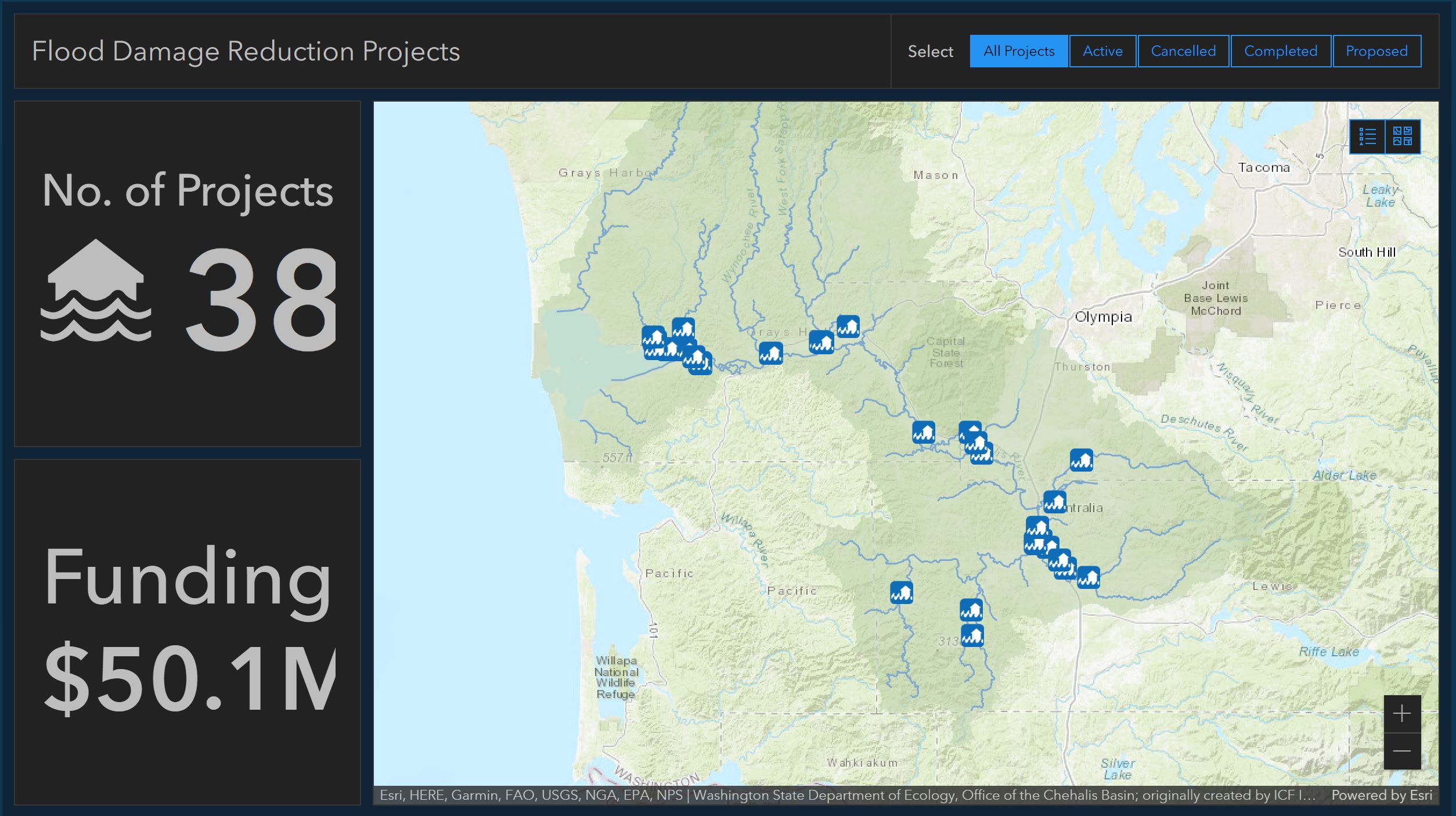 The Office of Chehalis Basin, Department of Fish and Wildlife, and the Chehalis Basin Board have been working together to perform studies and implement projects that protect communities from the effects of flooding. We have created an interactive storymap that details these projects, their status, and the investment of public funds. It also highlights some of the recent work done and upcoming projects.
Related links