Yakima Basin Integrated Plan workgroup
The Yakima River Basin Water Enhancement Project Workgroup, a stakeholder group co-chaired by us and the U.S. Bureau of Reclamation, provides policy and project development advice on implementing the Yakima River basin integrated water resource plan.
Group members represent a myriad of private, local, tribal, state, federal, and environmental interests in the Yakima River basin. Meetings are quarterly and open to the public.
---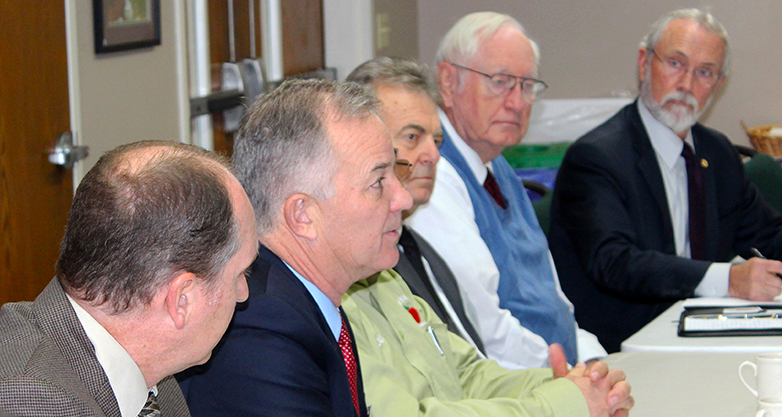 Resident groups and other water interested stakeholders who are seeking long-term water solutions are participating on our Yakima River Basin workgroup. Joining our federal and local government partners and agencies are the Yakama Nation, regional irrigation districts, and environmental organizations. We jointly co-chair the group with our federal partner — the U.S. Bureau of Reclamation — which manages the large Yakima irrigation project.
The group meets quarterly to discuss Yakima Basin Integrated Plan policy and project development. The public is encouraged to attend meetings and participate by providing comments.
2023 schedule
All meetings are held from 9:30 a.m. to 12:30 p.m.
March 8, 2023
June 14, 2023 - CANCELLED
Sept. 13, 2023
Dec. 13, 2023
The meetings will be held in Yakima at:
Yakima Valley College Conference Center - Campus map
1704 W Nob Hill Blvd. - Map
Yakima, WA
Subcommittees
Subcommittees and subgroups within the workgroup focus on specific topics.
Groundwater Subcommittee
Watershed Land Conservation Subcommittee
Habitat Subcommittee
Water Use Subcommittee
Municipal Water Use Subgroup
Lower River Subgroup
Membership
Wendy McDermott
American Rivers
Jerome Delvin
Benton County Commission
Dave Brown
City of Yakima
Seth Defoe
Kennewick Irrigation District
Cory Wright
Kittitas County Commission
Urban Eberhart
Kittitas Reclamation District
Justin Yeager
NOAA Fisheries Service

Ron Anderson
Yakima County Commission

Scott Revell
Roza Irrigation District
Ron Cowin
Sunnyside Valley Irrigation District

Lisa Pelly
Trout Unlimited

Bret Walters
US Army Corps of Engineers
Talmadge Oxford
US Bureau of Reclamation
Jason Romine
US Fish & Wildlife Service
Erick Walker
US Forest Service
Jaclyn Hancock
WA Department of Agriculture
Tom Tebb
WA Department of Ecology
Mike Livingston
WA Department of Fish & Wildlife
Larry Leach
WA Department of Natural Resources
Phil Rigdon
Yakama Nation
Rick Dieker
Yakima-Tieton Irrigation District
Alex Conley
Yakima Basin Fish & Wildlife Recovery Board
Sid Morrison
Yakima Basin Storage Alliance
Related links