World-renowned ecologist E.O. Wilson told us, "If a biologist does not have the name of the species, he is lost," in his autobiography Naturalist.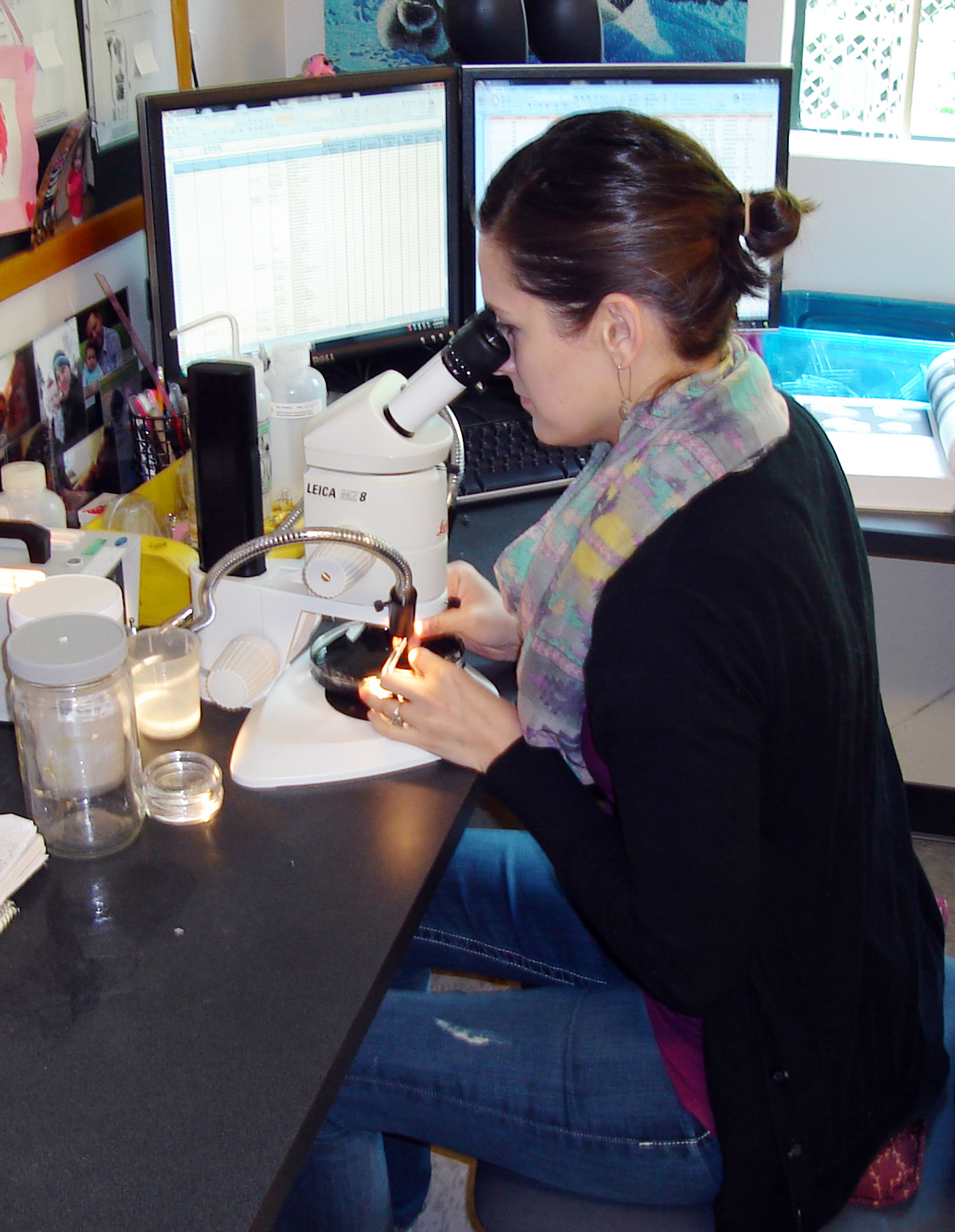 The scientists who work with our Marine Sediment Monitoring team share Dr. Wilson's conviction, especially with regard to the over 1,200 species of tiny invertebrates they study. These little critters are known as "benthos," the animals that live in the sediments at the bottom of Puget Sound.

Our scientists have been tracking benthos as part of their 26 years of sediment quality studies for the Puget Sound Ecosystem Monitoring Program. These creatures help us determine the condition of sediments throughout Puget Sound. They play an important role in the Puget Sound food chain, and with over 1,200 species, there is a lot to keep track of!

Taxonomists are scientists who deal with the description, identification, naming, and classification of organisms. We would like you to meet our two new taxonomists that recently joined the monitoring team.

Meet taxonomist Dany Burgess
I grew up in Concord, North Carolina, where I developed an early fascination with the ocean, despite only seeing it once a year during family trips to the beach.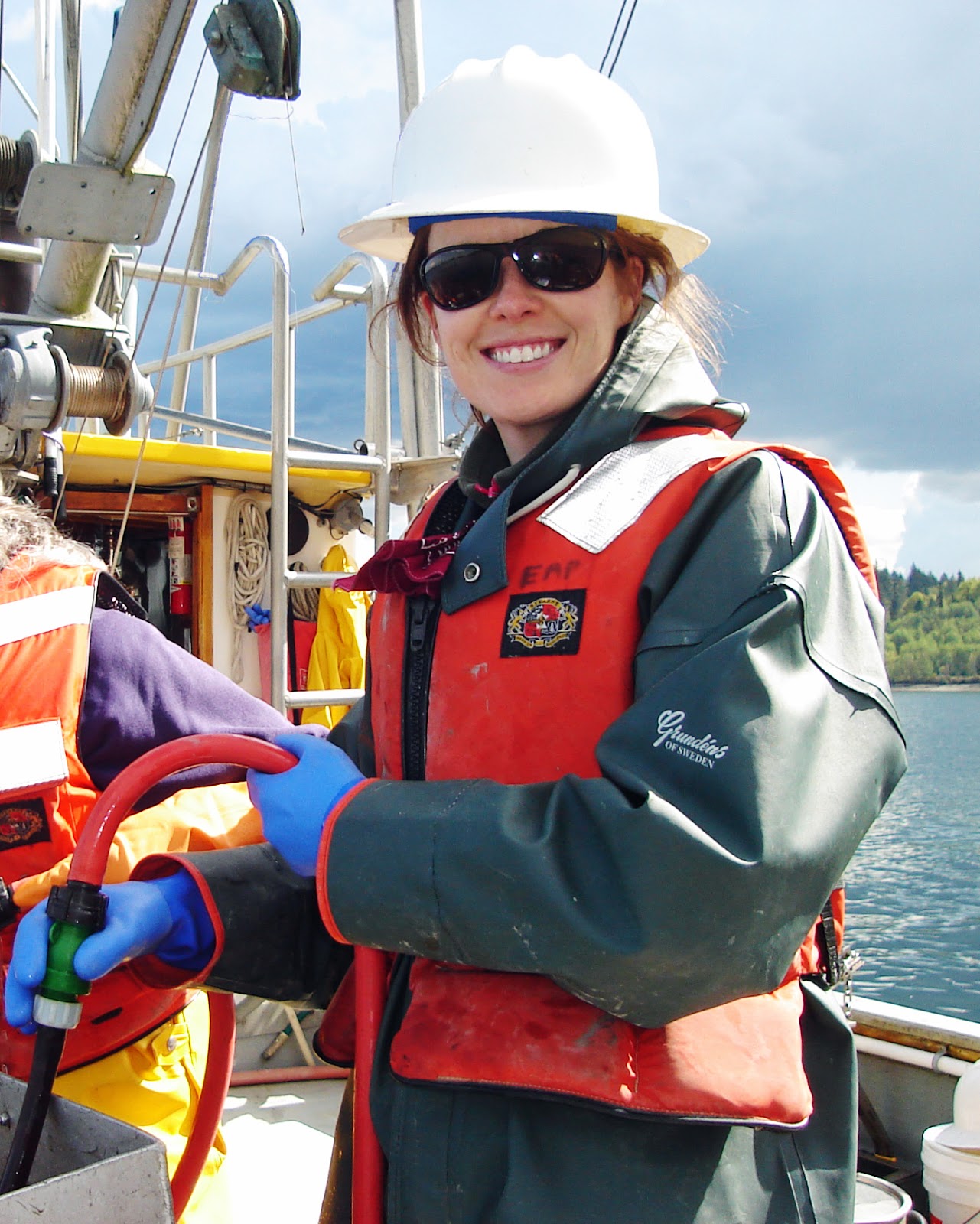 After receiving my B.S. in Marine Biology, I went on to conduct graduate research focused on the ecology of invertebrate communities on artificial and natural reefs off the coast of South Carolina. This involved many hours of identifying benthic organisms.

I received my masters in Environmental Studies in 2008, spent the next six years working as a biologist at the South Carolina Department of Natural Resources Marine Resources Research Institute, and eventually found my way back to work as a taxonomist and manager at the Southeastern Regional Taxonomic Center.
My daily activities at the Institute ranged from trawling for sea turtles to wading through waist-deep mud in tidal creeks, but my specialties and interests have always been marine invertebrate taxonomy and ecology. I love being behind a microscope, where you can see all the tiny details that are missed in everyday observation. As a recent transplant to the Pacific Northwest, I am very excited for the opportunity to join the Marine Sediment Monitoring team and to learn about the amazing creatures that live in the sediments of Puget Sound!
Meet taxonomist Angela Eagleston
For as long as I can remember, I have always had a deep passion for the ocean environment and all creatures that live in it, no matter how big, small, or weird-looking! I am extremely grateful and excited to be a part of the Marine Sediment Monitoring team, so that I can continue to explore and learn about the invertebrates in Puget Sound's benthic communities.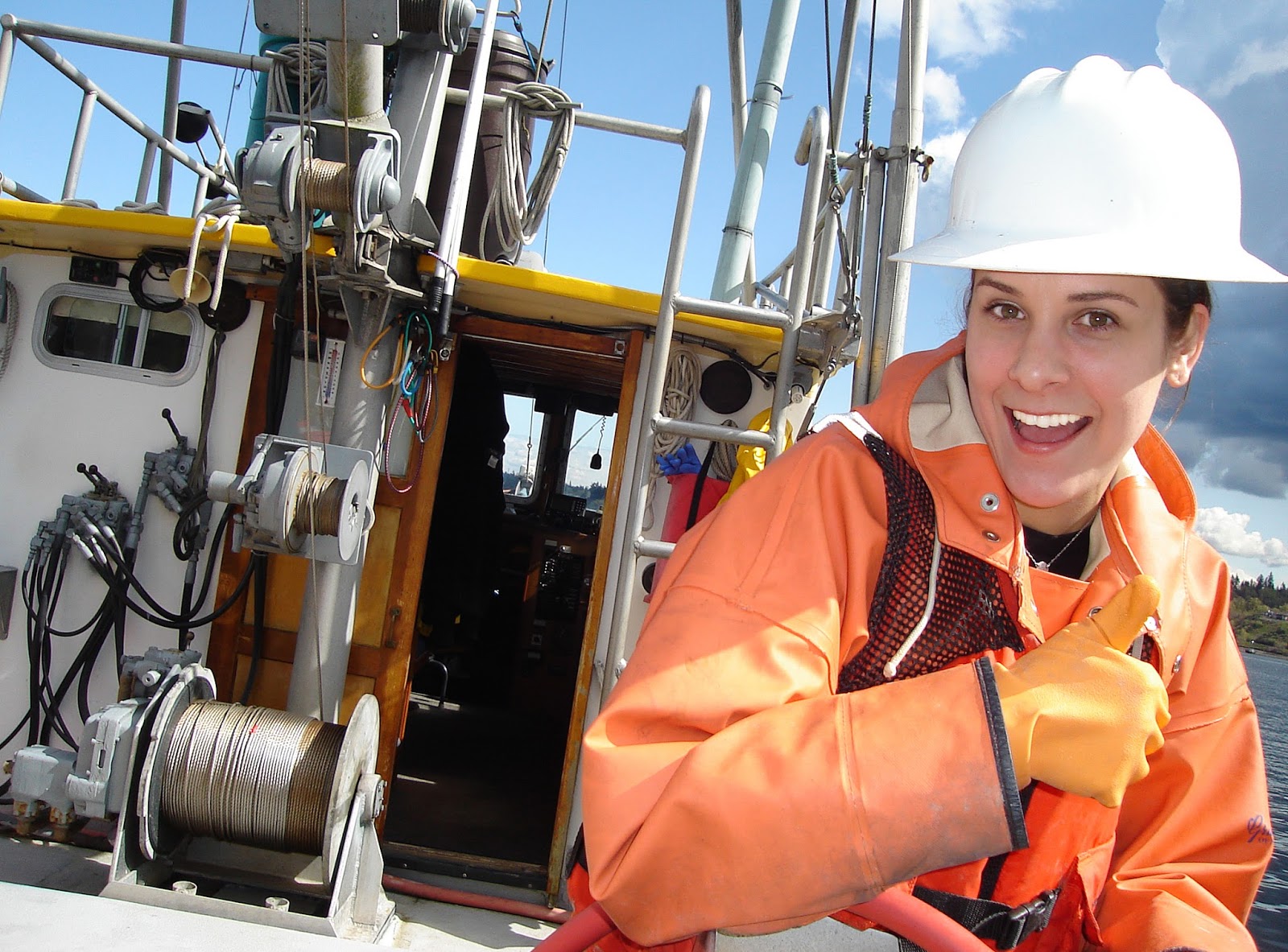 Originally from Austin, Texas, I graduated from the University of Texas with my B.S. in Marine and Freshwater Science. During my research-driven academic career, I spent much of my schooling at the Marine Science Institute in Port Aransas on the Gulf of Mexico, conducting experiments and serving as a research assistant on various projects. I also worked abroad on Mexico's Yucatán Peninsula where I was involved with tracking coral reef degradation and invertebrate diversity to assess the health of coral reef ecosystems in an area impacted by heavy tourism.

Upon completing my degree, I moved to the Pacific Northwest to work at an environmental consulting and taxonomic production laboratory, where I specialized in the identification of marine mollusks (snails and clams) and echinoderms (sea stars, sea cucumbers, etc.) from all around the world.

New adventures in taxonomy
Angela is currently focusing on the identification of Washington's mollusks, such as snails and clams, and echinoderms, such as sea stars, sea cucumbers, sea urchins, and sand dollars. Dany is focusing on identification of the "polychaetes" or marine worms, arthropods such as crabs and shrimp, and other creatures that are collected for the Puget Sound Ecosystem Monitoring Program.
They are both tackling their new jobs with zeal and enthusiasm, and are quickly getting to know the myriad of species that inhabit the Puget Sound.
E.O. Wilson also writes… "Most children have a bug period. I never outgrew mine." We believe that the same holds true for Dany and Angela … and we are glad they didn't!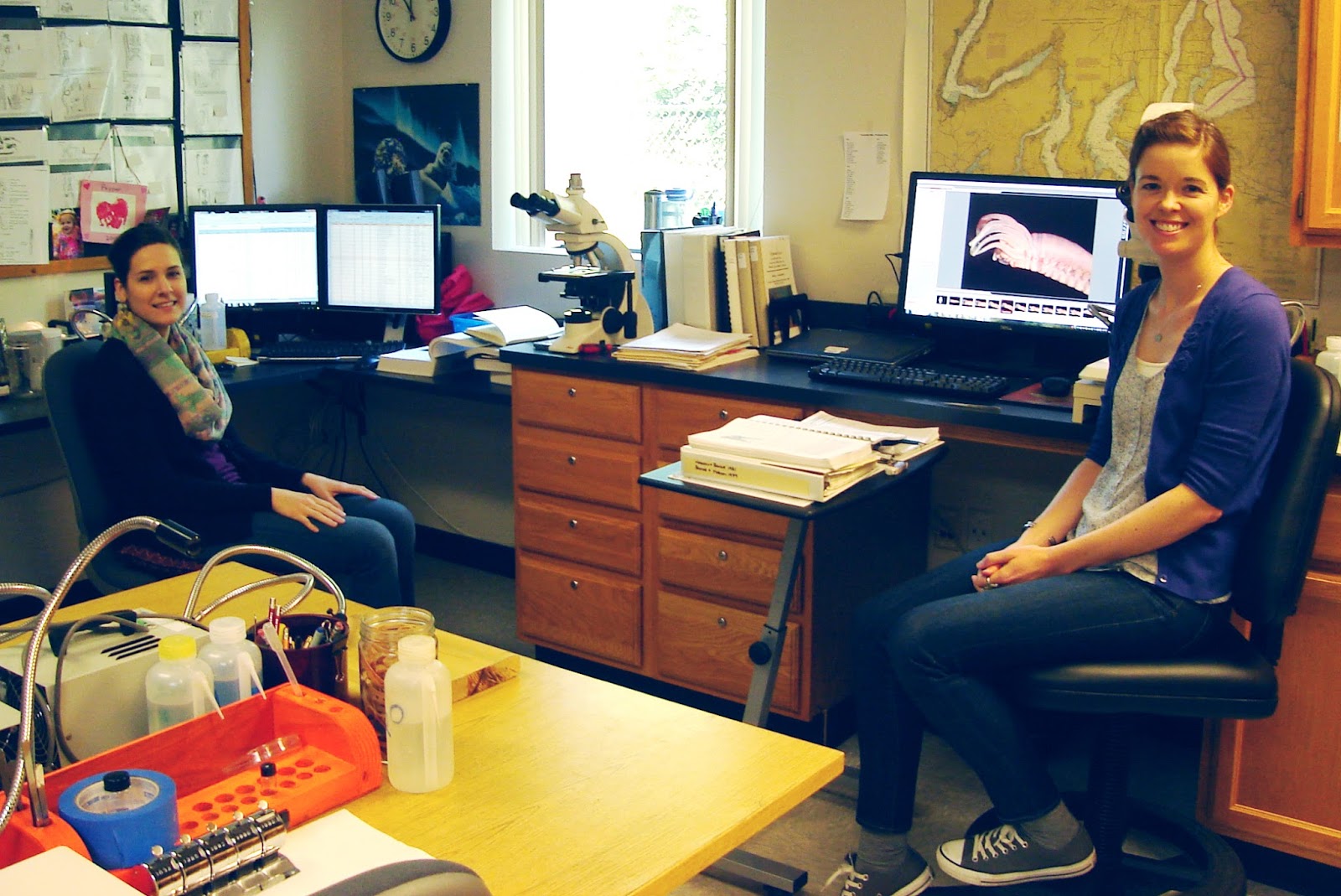 You can track their work by following our Eyes Under Puget Sound blogs and seeing up-close microscope photos of the animals they're identifying on our Eyes Under Puget Sound Flickr collection.