Fertilizers
Fertilizer is a product regulated by the Washington State Department of Agriculture (WSDA). Fertilizer products sold in Washington must:
Be registered with WSDA.
Meet Washington's safety standards for fertilizers.
We review fertilizer product applications and advise WSDA if these products meet Washington's laws.
Fertilizer may be considered a dangerous waste if a business disposes of it (i.e. fails to use it as it is meant to). For this reason:
Do not put fertilizer in the trash.
Do not put fertilizer in the sink, toilet, or drain.
Do not dump excess fertilizer on the ground.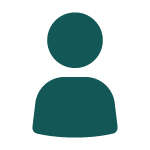 Not a business?
If you are a household or individual looking for ways to recycle or dispose of household fertilizers or pesticides, go to 1-800-RECYCLE.
What should businesses do with excess fertilizer?
If your business has "leftover" or excess fertilizer you plan to dispose of, you need to designate it. This process will determine:
If the fertilizer qualifies as dangerous waste.
What your disposal options are.
What laws govern fertilizer products in Washington?
Washington takes a two-step approach to develop safeguards for fertilizer products. Fertilizers must meet the following standards:
Washington standards for metals sets safe, maximum levels for adding metals to soil through the use of fertilizers.
Waste-derived and micronutrient fertilizer standards (RCW 15.54.820), which includes following certain solid and hazardous waste laws.
See the Fertilizers, Minerals, and Limes law (Chapter 15.54 RCW) for more detail.
Where can you find a list of registered fertilizers?
Search WSDA's fertilizer product database to find fertilizers registered for sale in Washington. It includes micronutrient, waste-derived, and all other fertilizers sold in Washington that are registered with WSDA
Related links