Used oil
Businesses that generate dangerous waste must also handle used and waste oil properly. While used oil is a recyclable commodity, waste oil must be handled by a permitted treatment, storage, and disposal facility in accordance with the dangerous waste regulations.
If you are a generator, collection center, aggregator, transporter, transfer facility, processor, off-specification burner, or marketer, use the information below to help you handle your used and waste oil correctly.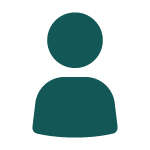 Not a business?
If you are a household or individual looking for ways to recycle your used oil, please go to 1-800-RECYCLE.
Related links