Universal waste
Universal waste is a category of dangerous waste that allows businesses to handle several common types of dangerous waste under the Universal Waste Rule (WAC 173-303-573), a more simplified set of rules, rather than the Dangerous Waste Regulations (WAC 173-303-520).
Managing these materials as universal waste means that they are not counted toward your generator category or reported on your Dangerous Waste Annual Report, unless you qualify as a large quantity handler.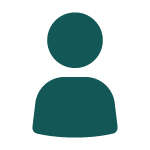 Not a business?
If you are a household or individual looking for ways to recycle your household items, please go to 1-800-RECYCLE.
What is universal waste?
In Washington, five categories of waste can be managed as universal waste:
How do you manage universal waste?
In order to manage universal waste under the Universal Waste Rule (WAC 173-303-573), you must:
Store it properly to prevent breakage and release of toxics to the environment.
Label it to show the type of waste (see our universal waste labels for example).
Track accumulation time. Universal waste has a one-year time limit for on-site accumulation. Use one of the following methods:

Mark or label each item of universal waste with accumulation start date.
Mark or label each container of universal waste with accumulation start date.
Use an on-site inventory system.
Use shipping documents or receipts to show it was sent to a facility able to accept universal waste.
How do you dispose of universal waste?
Send it to a facility equipped and permitted to handle and recycle universal waste.
Do not treat or dispose of universal waste yourself. Treatment will make universal waste count as dangerous waste treatment
You may self-transport to other handlers or a destination facility without official documentation of your waste. Remember, you are ultimately responsible for your waste.
Do state regulations differ from federal?
Yes. Washington universal waste rules are different than federal rules. Wastes classified as universal waste in Washington may have to be managed as hazardous waste in other states, and vice versa.
Pesticides are NOT universal waste in Washington
Washington does not categorize pesticides as universal waste, while federal regulations do. Waste pesticides must be designated and managed according to the dangerous waste rules.
Related links