Arsenic in playground soil or leaking chemicals in a solid waste landfill are examples of toxic contamination. Cleanups remove toxic chemicals from the environment, or contain them so they can't harm people or the environment. Successful cleanup can also allow for redevelopment of abandoned or neglected properties, called brownfields. Some cleanups also lead to environmental restoration.
We clean up or supervise clean up at complex sites across Washington. We also provide tools and technical assistance for people cleaning up sites independently. Our work is directed by Washington's cleanup law, the Model Toxics Control Act (MTCA), which grew out of a 1988 citizen's initiative.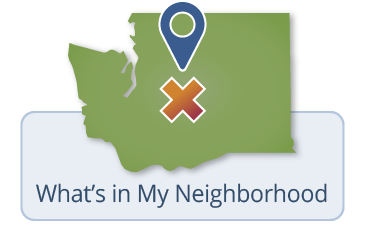 Property owners can clean sites up on their own, or request technical help through our Voluntary Cleanup Program. All cleanups must meet Washington state standards as laid out in the Model Toxics Control Act.
We have guidance available to help with understanding and planning cleanups:
Local governments may be elligible for grant money to clean up or plan for clean up.
Cleaning up sites
Keeping people safe from contamination in drinking water