Cadmium
Cadmium is highly toxic and is found in a number of wastes. Workers can be exposed to cadmium when metal becomes breathable under heat and pressure. Businesses, such as the following, commonly deal with cadmium in the workplace:
Electroplaters
Welders
Paint, glaze, battery, electronics, and plastics manufacturers
Businesses that use cadmium in the workplace must:
Ensure the safety of workers by having safety plans in place.
Have a written contingency plan if you are a large quantity generator.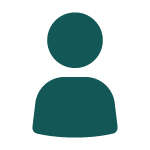 Not a business?
If you are a household or individual looking for ways to recycle rechargable cadmium batteries, please go to 1-800-RECYCLE or Call2Recycle for dropoff locations near you.
Cadmium in common wastes
The dangerous waste regulations have thresholds for cadmium in waste. If your waste contains cadmium, designate it. Common dangerous wastes that may contain cadmium include:
Toxicity and health effects
The general population is primarily exposed to cadmium from breathing cigarette smoke and eating cadmium-contaminated foods. Cadmium is especially dangerous to the lungs and kidneys.
For workers frequently exposed to cadmium, it's essential to have proper safety plans in place.
Workplace safety plans
Ensure your workplace has proper safety programs and plans. Learn more about Washington Department of Labor and Industries Safety Programs and Plans to create a safer workplace.
Specific information about cadmium safety is laid out in the regulations:
Is your business a large quantity generator?
If your business or facility is considered a large quantity generator, you must have a written contingency plan.
Related links